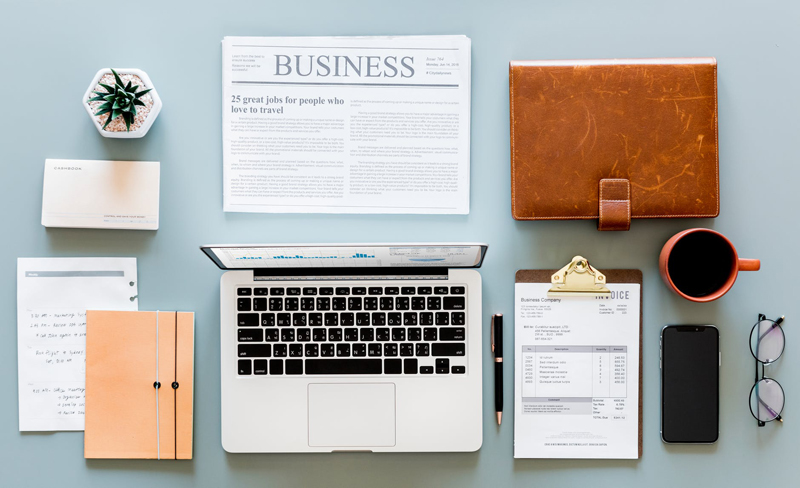 My aunt recently told me she enjoys reading my articles but was curious to know whether I had a favorite bit of organizing advice—one single tip that beat out all the others. I told her I did (read on to find out what it is), and her question got me thinking about the organizational tips I give clients, friends, and family members again and again. These tips have such staying power because they're simple, effective, and applicable to a wide range of organizing scenarios.
Over the next few weeks, I'll be detailing five of my favorite organizing tidbits and providing information on how to make each one work for you. First up: my all-time favorite bit of advice.
Allow into your life only things you use, need, love, or find beautiful.
So much of what looks and feels to us like disorganization—cluttered spaces, trouble finding what we need, the sense that there's not a home for all of our things—stems from the fact that, by and large, we have way, way too many things in our lives. It's easy to think that more stuff means more security, an enhanced sense of well-being, and an increased ability to plan and prepare for whatever the future holds, but none of those things is necessarily true. All too often, the stuff we gather and hold onto weighs us down, prevents us from being able to do what we want to do, increases our worries, and gets in the way of living life in the present.
When I'm working with clients, they'll often pick up or point to an item and say, "I hate this thing," or "I don't know why I still have this; I never use it." These words are sweet music to my ears, because it means the person is able to acknowledge the things in her space that don't contribute to her life in a positive way; these things are often the first to go in the bag headed for charity, recycling, or the trash. The more things we get rid of that aren't used, loved, needed, or beautiful, the easier it is to access and enjoy those things that are.
Putting this tip into action
I'm willing to bet that almost everyone reading this tip (and, truth be told, the person writing it as well) has stuff in his or her space that could be weeded out. The challenge, of course, is to determine what stays and what goes. Here, then, are my takes on what it means to use, need, love, and find beautiful the things in your life—the things, that is, worth keeping.


Use: This is perhaps the most straightforward category. We can all identify things we use on a regular basis, and that are therefore obviously worth holding onto: the pots and pans we cook meals with, the bath towels we use for drying off, the electronics that keep us connected to others and to the world, the clothing we wear to do whatever work we do. But what to do with those things that serve more specific purposes or are for particular occasions? (Think holiday serving pieces, fancy-dress clothes, and that 10-piece set of matching luggage.) Be realistic with yourself: if you haven't used these items in a year or more, chances are you won't use them again; if you have used them, feel free to keep them around, but be sure they're not hindering access to the stuff you need to get at regularly.





Need: The stuff we need might not ever actually be used, but it's stuff we'd be wise to keep around regardless. For example, we all hope we'll never actually have to use our past years' tax returns and supporting files, but the IRS requires that we keep them around. And here's hoping none of us ever needs an earthquake, flood, fire, tornado, or other emergency kit; still, it's a smart idea to keep one on hand. Be careful, though, of falling into the "I might need it someday" trap when determining what to keep around. Will you really need that collection of wrapping paper bits and pieces, that stack of newspapers, that bag you haven't used in five years, the empty photo album you've never gotten around to filling, that half-burned candle, that bulging file of magazine clippings, those out-of-date catalogs, or those clothes that went out of style before the dawn of the Internet? I bet you won't.





Love: The things we love aren't necessarily the same as those we use or need. For example, I have a tiny milk pitcher from the old Boston and Maine Railroad that was given to me by my grandmother, who herself inherited it from her father, a true train aficionado. I don't use it to pour milk, and I certainly don't need it, but I love it: it connects me to my grandmother, who has been a strong force in my life, and to my great-grandfather, whom I never knew. Holding on to things we love allows us to honor connections like these, to put our mark on our spaces, and to keep our lives vibrant and interesting. Be mindful, though, of overusing the word "love" here; I recommend reserving it for a relatively small number of things that really, truly have meaning for you.





Find Beautiful: Last but not least are the things in our lives that we find beautiful. These might overlap with the things we love, but they don't have to. Items you find beautiful might include certain pieces of artwork, personal photos, decorative objects, or even household gadgets. Things you find beautiful are those that make you glad each time you see them. Remember, though, that there's always the possibility of having too much of a good thing: a mantel crammed with beautiful objects will simply look cluttered, and the beauty of each of the items will be diminished. Things you truly find beautiful deserve to be displayed and treated accordingly, which means not crowding them out.

For the next week, challenge yourself to be more aware of the items throughout your home or office. Which of them do you use, need, love, or find beautiful, and which are simply taking up space? Letting go of the things that fall in the latter category makes it easier to access and appreciate those that fall in the former categories—and that's one of the most powerful benefits of organization.


Related Articles
Editor's Picks Articles
Top Ten Articles
Previous Features
Site Map





Content copyright © 2019 by Emily Wilska. All rights reserved.
This content was written by Emily Wilska. If you wish to use this content in any manner, you need written permission. Contact Kelly Jayne McCann for details.