Multiple Chemical Sensitivity and Asthma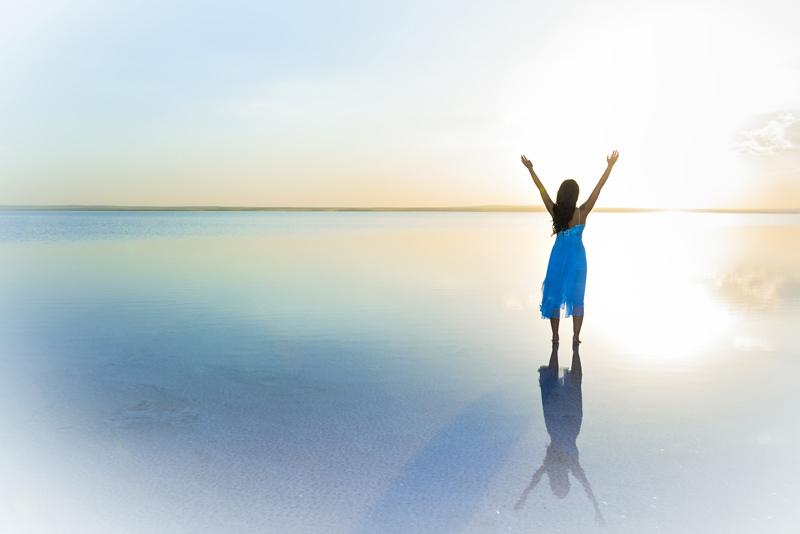 Multiple Chemical Sensitivities (MCS) are increasingly becoming a problem of modern life. Indoor air pollution is one of the greatest contributing factors, in addition to the chemicals used to raise and process our foods. The chemicals we are exposed to every day can cause our bodies to react in numerous ways; chemicals can cause cancer, chronic illness (such as asthma) and more. MCS is a real problem and can have a direct impact on asthma.
What is MCS?
Multiple chemical sensitivity is a chronic illness where patients develop physical symptoms when exposed to certain chemicals—either in their environment or in their food. The symptoms vary from person-to-person and are at times vague, making MCS hard to diagnose. MCS can also cause worsening allergy and asthma symptoms. MCS seems to be a growing problem, but not much is known about this subject; as a result, there is much misinformation and confusion about MCS.
Two well-known examples of multiple chemical sensitivities are military personnel who were exposed to Agent Orange during the Vietnam War and those who were exposed to unknown chemicals in the two Gulf Wars. Many soldiers have come home with serious illnesses caused by exposure to chemicals, and continue to suffer the ill-effects for the rest of their lives.
Multiple Chemical Sensitivity Symptoms
Symptoms can be completely disabling or can be mild—which may include physical and/or psychological issues. While MCS symptoms vary from patient-to-patient, there are some symptoms that seem to be common. The list below is not exhaustive—MCS patients may experience additional symptoms not included in this list.
List of MCS Symptoms
• Feeling tired or fatigued
• Brain fog
• Muscle and joint pain
• Depression
• High blood pressure
• Difficulty breathing (possibly leads to asthma)
• Skin rashes
• Contact dermatitis
• Hives
• Headaches
• Nerve pain, pins and needles feeling
• Trembling
• Restless Leg Syndrome
• Seizures
• Changes in vision
• Anxiety
• Panic attacks
• Anger
• Sleep disturbance
• Low immunity and other immune system problems
• Nausea, indigestion
• Vomiting
• Diarrhea
• Vertigo or dizziness
• Dry mouth and eyes
• Overactive bladder
• Food intolerance
Multiple chemical sensitivity symptoms can be brought on by a major one exposure event, or may result from low-level, long-term exposure to a certain chemical or various chemicals. Due to the number of various symptoms, MCS is difficult to diagnose. Many scientists and doctors are skeptical that MCS is even a true illness; making MCS a controversial topic and diagnosis.
MCS Triggers
As with asthma, MCS has multiple triggers that will bring on symptoms in patients who are chemically sensitive. Here's a list of the most common MCS triggers (this is not an exhaustive list):
• Tobacco smoke
• Auto exhaust
• Strong odors and scents (colognes, perfumes, air fresheners, personal care products, cleaning products, detergents, gasoline, bleach, etc.)
• Pesticide
• New carpet
• Chlorine (household bleach and that found in drinking water)
• Tartrazine (FD&C Yellow #5 or E102 and other dyes)
• Caffeine (found in coffee, sodas and energy drinks)
• Monosodium glutamate and other sulfites (often used as food preservatives)
• Air pollution (indoor and outdoor: sulfur dioxide, ozone and nitrous oxide, cigarette smoke
wood burning stoves, building-related illness—also known as "sick-building syndrome")
What Causes MCS?
Chemicals are found everywhere in our lives—from the food we eat to our furniture and building materials—in our homes, schools and businesses. Among experts, there's no consensus as to what causes multiple chemical sensitivity. Some scientists and doctors believe MCS is caused by psychological problems, while others believe this condition to be an immune response.
There are four classifications of MCS causes:
1.
Annoyance Reactions:
heightened sensitivity to odors and perfumes.
2.
Irritational Syndromes:
exposure to irritating chemicals that bring on inflammation and swelling of the mucous membranes.
3.
Immune Hypersensitivity:
similar to an allergic reaction, typically caused by natural chemicals.
4.
Intoxication Syndrome:
brought on by long-term exposure to chemicals, which has the potential to bring on serious illness and possibly death.
The Prevalence of MCS in Asthma Patients
A study, conducted by the Environmental Studies department at the University of West Georgia, took a look at the prevalence of MCS in asthma patients. This study was done in the United States by interviewing 1058 people from different states. According to the study, about 12.9 % of those interviewed reported having asthma, and of those with asthma about 31.4 % also had chemical hypersensitivity. (See the offsite link to a news report about the research at the end of this article).
How is MCS Diagnosed?
There are no specific diagnostic tests available for MCS; many tests may be performed, but they are usually expensive and may not be reliable. The following tests are commonly used to determine whether or not a person has MCS:
1. Medical history
2. Upper respiratory track and selective skin tests, along with a neurological exam.
3. Routine lab tests, including a nasal smear
4. Lung function measurements (peak flow and spirometry)
If these tests don't produce results consistent with MCS, then your doctor may suggest additional evaluations, such as industrial hygiene (evaluation of workplace hazards), workplace and home environment evaluations. Your doctor may also suggest a psychiatric evaluation to rule out possible psychological problems that may be causing your symptoms.
Lower Your Chemical Exposure
Treatment options for multiple chemical sensitivity are numerous, and are used to treat and ease specific symptoms associated with this condition. Along with medical treatments, there are some other steps you can take to lower your exposure to chemicals.
Avoidance.
As with allergies and asthma, the best way to prevent MCS symptoms is to avoid all of your chemical triggers. This may mean you'll have to make some changes to your home. These changes may include exchanging your current cleaning products for organic or green cleaning products, removing carpet from your home, cleaning up all mold and mildew, etc.
Improve indoor air quality.
Cleaning the indoor air quality in your home, school or business is not an easy process, but can do wonders to ease MCS and asthma symptoms. Removing carpet from your home, cleaning up all mold and mildew, and using indoor air cleaners can help to improve indoor air quality. The best advice is to make small, inexpensive changes in the beginning. If these changes don't work, then you may need to consider more expensive ways to improve the air quality of your home.
Eat healthy.
A healthy diet can help you to avoid MCS symptoms. Scientists have found that MCS patients are sometimes undernourished. When your body lacks essential vitamins and minerals it can't function correctly. Eating organic may help you to feel better, too. You may also try to eat a rotational diet. The rotational diet is one where you eat certain foods on a specific, rotational schedule. For example, you may be allowed to eat a banana once every two weeks during a rotational diet. You can't eat a banana more often than that during the two week rotation. This type of diet helps to lower your exposure to the chemicals to which you're sensitive.
Patients who have asthma may also have multiple chemical sensitivity. If you feel that you may have MCS, then it's important to see your doctor as soon as possible. Asthma and MCS can make life more challenging, but there are steps you can take to lower the amount of chemicals you're exposed to on a daily basis. The best prevention for both asthma and multiple chemical sensitivity is avoidance of all triggers.
Here's the offsite link to the article about the study mentioned above (Prevalence of MCS in Asthma Patients): https://www.ei-resource.org/news/allergy-news/asthma-and-multiple-chemical-sensitivity:-study-finds-significant-overlap/
Please check out my new book
Asthma's Nothing to Wheeze At!
Now also available on Amazon
Asthma's Nothing to Wheeze At!
You Should Also Read:
Indoor Wood Burning and Asthma
Fragrance and Odor Asthma Triggers
How to Create an Asthma-Safe Home


Related Articles
Editor's Picks Articles
Top Ten Articles
Previous Features
Site Map



Follow @SherryAsthma
Tweet





Content copyright © 2023 by Sherry Vacik. All rights reserved.
This content was written by Sherry Vacik. If you wish to use this content in any manner, you need written permission. Contact Sherry Vacik for details.