Long Distance Grandparenting Can Be Challenging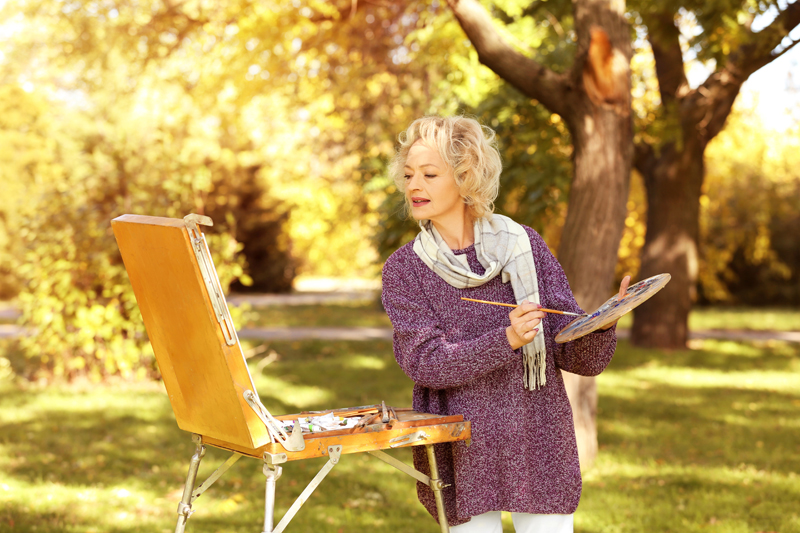 A large percentage of grandparents live more than 200 miles from their grandchildren. Children's lives can change very quickly so long-distance grandparents sometimes struggle trying to keep up with the day-to-day details of their grandkids' lives. Often, it just requires a special effort to communicate with grandchildren and establish the foundation for a strong long-term relationship.

When grandchildren are babies and during their younger years, it is important to begin reaching out by letting their parents know how vital it is for caring grandparents to stay up-to-date on progress, current interests, and the type of reading or viewing material that might be appropriate. When the children are old enough to interact, whether on the phone, via email, or through regular mail, grandparents should start engaging them directly.

For the computer-savvy, the Internet can add a whole new dimension to long-distance grandparenting. Email, instant messaging, and video conferencing can all help to shrink the miles. It is best to use the available technology to engage grandchildren in creative activities rather than simply asking, "How's school?"

For example, grandparents and their grandchildren can play online games, start an online book club or fantasy sports league, or share videos enjoying a favorite hobby. Some grandparents may enjoy exchanging jokes or favorite family recipes via email, and many grandchildren have fun scanning or faxing report cards, completed homework, or pictures they've drawn.

In addition to the Internet, there are plenty of other ways that encourage long-distance grandparenting:

•Discounted long-distance phone plans or inexpensive phone cards (even international ones) make it possible to say in touch regardless of the distance. Try calling at a regular time when the grandchild is not rushed and has time to talk. Be sure to make notes about their interests, books they've been reading, their doll's name—anything that can repeated in the next conversation.

•Snail mail works. Even before a child can read, he or she will be able to recognize their name on an envelope, and will love the feeling of importance implied by receiving mail. Sending notes, cards, photographs, and small mementos that fit in an envelope are fun to receive and are easy to mail out regularly.

•Audio or video recordings are a great idea. Grandparents can make recordings while reading favorite children's books and then send their grandchildren the recordings along with the books, or make a tape of songs that were fun to sing when they were the same age as their grandchildren.

•Family scrapbooks are keepers for the young set. Kids love to hear stories about their family. Recounting family stories first-hand by writing them down and adding photos can be a great shared activity.

•Creating on-line or hands-on scrapbooks with pictures is also a fine way to share family history. When appropriate, encourage grandkids to add their own memories and photos.

All of these activities communicate interest and love, especially when they are offered on a continuing basis. Whenever possible, grandparents should try to be present for the most important events in their grandchildren's life, such as graduations, recitals, holidays, or whatever events are important to the family.



Related Articles
Editor's Picks Articles
Top Ten Articles
Previous Features
Site Map





Content copyright © 2023 by Patricia Villani, MPA, PhD. All rights reserved.
This content was written by Patricia Villani, MPA, PhD. If you wish to use this content in any manner, you need written permission. Contact Patricia Villani, MPA, PhD for details.