The Life and Times of Mill Creek Golf Course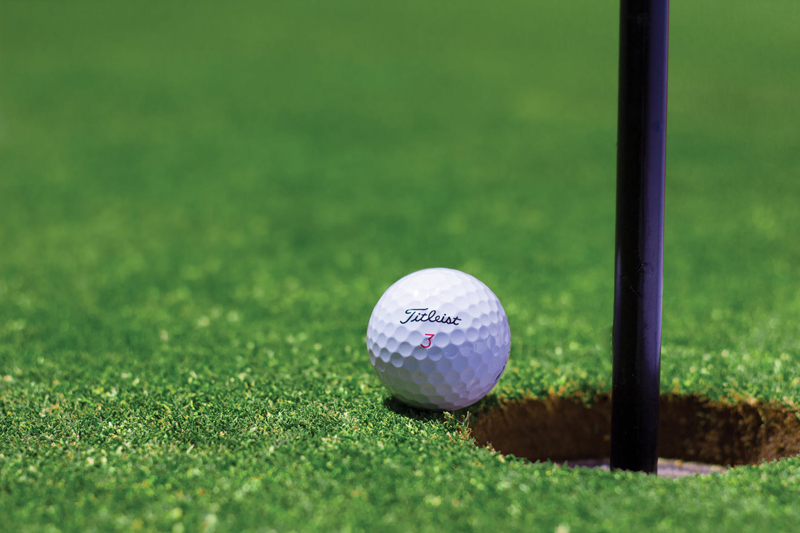 Every Golf course has a story to tell but none as interesting as Mill Creek from its beginning in 1962. At that time Mac Sherrill a local businesses man in Salado, Texas had a dream of transforming a part of the area into a first class neighborhood. Along with two other business men they purchased property along Salado Creek that was known as the Jones Ranch and De Grummond place.
The owners named the area Mill Creek because of the mills that stood along the creek for many years. The first home built to this new area was in 1963 and in 1965 a nine hole golf course was laid out. This nine hole course wound along the creek and into the brush situated on the edge of the Texas Hill Country. Trees were bountiful including live oak, pecan, cedar, cottonwood, large elm and scrubby shrubs which made for a beautiful area as the course snaked around Salado Creek.
In 1971 Mac Sherrill and his partners built a swimming pool and tennis courts which became part of a park along the creek now known as Sherrill Park. In 1973 a dinning room was added that connected to the Pro Shop. This little nine hole golf course attracted many players from around Texas as they came to visit the historic community of Salado. Salado was becoming popular because of the Stagecoach Inn Dinning room and Motel. The Stagecoach Inn Dinning room was noted for its excellent food and recited menu as was typical of the original historic Stagecoach stop.
My husband Bill came to Mill Creek for the first time in 1969 with his brother from Fort Worth who organized a golf outing for his insurance salesmen. He invited Bill as we were living in Iowa to attend and play with them for a long weekend. Bill enjoyed this outing as they played 18 holes of golf while staying at the Stagecoach Inn Motel. There were poker games each evening after a full meal at the Stagecoach dining room. On one occasion Mac Sherrill offered each of the men a resident lot for sale for $800.00. These lots were across the creek along the Number One golf hole. They asked Mac why that amount and he said he could buy a golf cart for that price. A few of the men took him up on the offer. Little did we know how this small beginning was going to develop into a thriving community?
The Fort Worth golf outing continued to go to Mill Creek for years. It was a small vacation for Bill away from his work and it developed into an enjoyable time for him. In 1979 the golf course was sold to Don Mackie and a group of investors when they purchased additional land to expand the course into 18 holes. While this expansion was going on Bill and this group of Fort Worth golfers went to a golf course in east Texas. They returned to Mill Creek and continued these golf outings for a total of 17 years.
It was the dream of Don Mackie and his investors to make Mill Creek into a resort community with the golf course designed by Robert Trent Jones Jr. a friend of Don. A new Pro shop, grill and another swimming pool were added while the first club house and restaurant were expanded. Following this in 1980, twenty nine guesthouses were built and Mill Creek began to grow. After these guesthouses were built the golfing group from Fort Worth decided to stay in these units. They enjoyed the surroundings and the new eighteen hole golf course.
Bill fell in love with the place and mentioned that we should purchase one of these guesthouses as Don Mackie was offering them as an investment. We had several discussions about this as he thought it would be a good place for us to come during the winter and be able to play golf. It would be an investment as they would be rented out by the Mill Creek Group during the year. I really wasn't sold on Salado and Mill Creek as it was such a small community. Bill convinced me it was the thing to do so we purchased Unit #29 in 1984.
The area began to grow on me the more times we stayed in our unit and I found the 18 hole golf course unique and fun to play. As part of the rental group we were sent monthly statements of rental time, upkeep, maid service and supplies needed. The rental group had yearly board meetings where Don Mackie kept us informed as to how he was promoting Mill Creek. At one of our meetings Don showed us his complete display that he used at these sport shows plus brochures he had made to promote Mill Creek golf course and the rental units.
Don's promotion at these sport shows in several cities around America became successful. We soon realized they were paying off as our guest book noted that they heard about Mill Creek through the sport show or advertised in a Golf Magazines. They were intrigued that the golf course was designed by Robert Trent Jones Jr. as this was a big selling point.
While working on the Mill creek course many of Mr. Jones friends would ask where he was working. He would tell them it was located in a small community in central Texas. After he said many times it was in the heart of Texas he decided to design one of the golf holes into the shape of a heart, with the sand traps also shaped like a heart and the tee box was the arrow. On the dedication of the golf course, the Governor of Texas declared this hole to be the heart of Texas. This was Mr. Jones's signature hole and this unique design has bought golfers coming to play the course and have decided to stayed and built homes in Mill Creek.
My ebook "Golf is Forever" is now available. Check out this web site to find what it is about and how to order a copy.
https://www.bellaonline.com/ebooks/ebook137
You Should Also Read:
Mill Creek Golf Course


Related Articles
Editor's Picks Articles
Top Ten Articles
Previous Features
Site Map





Content copyright © 2022 by Letta Meinen. All rights reserved.
This content was written by Letta Meinen. If you wish to use this content in any manner, you need written permission. Contact Sandy Eggers for details.