Interview - Eureka, The End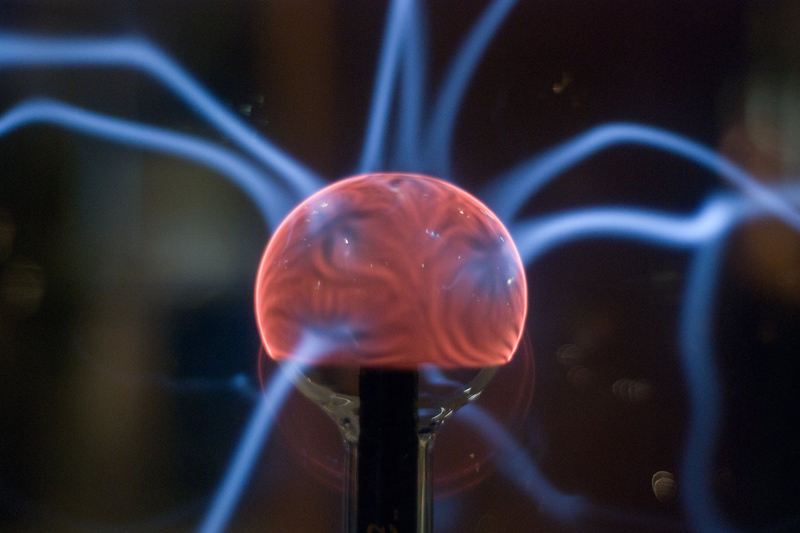 "Eureka" stars Colin Ferguson and executive producer/writer Jamie Paglia, in a recent conference call interview, discuss the fifth and final season of "Eureka," which premieres Monday, April 16 at 9 p.m. ET on the SyFy Channel.



Q. What can we expect from the final season of the series? 


Colin Ferguson: I just wanted to say, right out of the gate, I'm usually the king of pessimism. I watched the first three episodes in the last couple of days. I'm so proud of them from a production standpoint, from a writing standpoint, from an acting standpoint. I'd put them up against anything, and that might be cocky and stupid. I'm so excited for this season to come out. It's the best thing that we've done.



Jamie Paglia: Gee, I never even make Colin happy, so that's high praise indeed...I think that everyone has done their best work. We just had the most amazing creative team, from our cast and crew to the writing staf, and the level of work has raised--we've really raised the bar again, I think, even after season four and what you're dealing with over the course of the back episodes. So storylines will be spun out of the experience--not just psychologically of what's happened to them on the character level, but physically what they've gone through and how that impacts individual storylines.

Colin Ferguson: And it's some of the funniest stuff we've done. I mean, there's a smart car episode, which is phenomenal as Jamie's directorial debut...it's the show that we always wanted to make, where it's really character-driven and really fun. (The writers) did such a great job of knowing their cast.



Q. "Eureka" has had so many twists and turns along the way. Jamie, Is this where you always thought the show would be after five years, or are you surprised at where it is right now?



Jamie Paglia: Honestly, I didn't know what to expect on the journey when we started this. It was my first foray into television, and after having done a few feature films that didn't get made, [going through] that process and working with some amazing producers in the studios, it was really exciting to get to finally make something. And it's such a different animal, making television, because you don't have 10 weeks to mull a script over and two years to turn it in. Usually you're creating and putting it up in the screen in a very short amount of time, and I think that, like any show, we had the growing pains of just trying to figure out what the show was--all of us, not just us as writers or producers, but the cast finding the characters, and it's an it's an involving creative process. That kind of collaboration is something I really enjoy.


Q. Colin, how has your character evolved from the beginning of the show, and then in this season coming up? 



Colin Ferguson: I love what they've done with the character evolution, and I mean, the funniest thing about looking back on the whole experience is, the writers are always down in L.A. and we were up in Canada, and it's funny to see a lot of commonality with what Jamie was trying to do and what I was trying to do. We were always given marching orders, like, "This needs to be more standalone-type episodes. But Jamie was always looking for, can we put more drama in? Can we put more jokes in? Always looking for different ways to add things in, all the way up in production lab. I was doing the same, so with that being the model of what happened, I'm really proud of what we pulled off. (Jack Carter) started off as a guy who was a bad father, very closed off to people and very all about work, and by the end of it had really embraced not only his daughter and his family, but a community of scientists and people and really life, in a sense. As many times as maybe he's saved Eureka, I think ultimately Eureka saved him, and that might be the most poignant salvation of it all, for me.


Q. When "Eureka" started, the science fiction landscape was more space-driven. But the show has helped to change that landscape. Can you speak about how the show has influenced the channel and the genre?



Colin Ferguson: I don't know if I can speak to how it's affected the genre as a whole, because I don't have a ton of perspective on it. I know that we we came on, we were told "no space, no aliens." And this is also my first lead role that's gone on for a long time, and Jamie's first TV thing that's gone on for a long time. So in a lot of senses, Jamie and I were finding our way in our jobs, over the course of it. And we'd get marching orders like "no space, no aliens, no comedy." And come to find a show that has some comedic beats and we send a ship into space in this, the final season.



Jamie Paglia: I think you've pretty much covered it. The interesting thing was when we took this pitch in to SyFy, in the follow-up meeting, Mark Stern--who has shepherded us from the very beginning--said, "We didn't really know what we were missing on our channel until we heard this concept." Because they weren't doing really grounded, earth-based scifi, especially with a sense of humor. I think we were kind of inadvertently creating something that was all the favorite things that we like in television, that we like to watch and write, and maybe putting them into a new blend of elements. And the earthbound scifi space dramedy hadn't really been done. I can't say that it was a plan to create that. I think that we all of us collectively, that's what ended up being the outcome. And I am proud that it has, I think, opened up possibilities for other shows and they've had more success on the channel with "Warehouse 13" and "Haven" is now on, and "Alphas" coming into its second season.

Q. Any special guest stars this season?



Jamie Paglia: Well, we've got Felicia Day and Will Wheaton coming back for a number of episodes. I'm thrilled that we're able to bring back Wallace Shawn as Warren Hughes, and even more excited that I got to direct him in the episode that I did. We've got a couple of surprises that I don't want to spoil because they might be at the very end.



Q. Once you found out this would be the final season, did you need to make changes to the original plan for the season to make sure things got wrapped up?




Jamie Paglia: I'm sure you all probably remember the publicity debacle about having gotten picked up for a sixth season, but it was only going to be six episodes. And that was one week, and then we were actually on the final day of prep for the season finale, which was a huge cliffhanger that was going to set up what season six was going to be. Originally we had hoped, and everybody at the network were all on board, with wanting this to be a full season order for season six, so it was already a little bit of a surprise that it was only going to be six (episodes) for budget reasons. So we thought, okay, well, we can truncate some of those storylines and get it down to six episodes. 

But then, it was Monday I think at five o'clock that we got the phone call that there was not going to be a sixth season, and that was it...Of course, it's impossible to course-correct the script at this point, and this would just be a giant cliffhanger and there would be no resolution for the characters, much less the storylines. So (we asked Mark Stern), is there any chance that we could have one more episode? And he said he would support that....It took 24 hours before we got the answer that we could have one more episode.

The bad news is it cuts tomorrow, (for) what would be basically a two-month process of breaking the story, writing an outline, getting notes on an outline, writing the first draft, getting notes on the first draft, polishing it. 

So I think it was really a testament to our creative team that we didn't--obviously it was disappointing, but nobody really even blamed (anyone). They just said, well, let's get to work. And we broke the story in two days. I had different writers writing pieces of the outline, and I started writing the script as soon as we had the notion of what we were going to do. We Finished it. Basically I wrote the episode in three days over the weekend and we started prepping it. We only had a four-day prep instead of seven, that following Monday. So we've had to try to do that with the full lot. Obviously, that was never going to be planned that way. But I think, given the constraints we were under, and the pressures to really wrap up a lot of, especially character storylines, I'm proud of the episode that we actually ended up delivering.

The second part of this article, regarding the legacy of the show, will be posted next week.


Related Articles
Editor's Picks Articles
Top Ten Articles
Previous Features
Site Map





Content copyright © 2021 by Helen Angela Lee. All rights reserved.
This content was written by Helen Angela Lee. If you wish to use this content in any manner, you need written permission. Contact Helen Angela Lee for details.