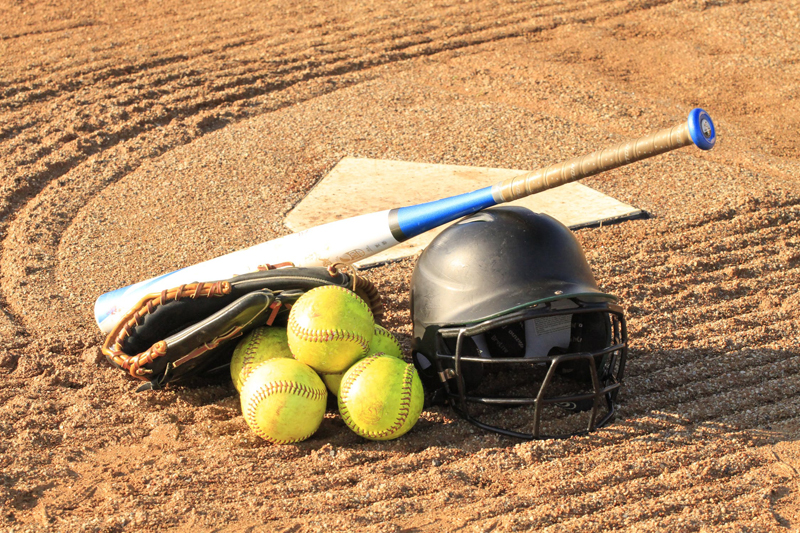 In a game of softball, half the game depends on a good offense, which is hitting or scoring. The earlier good batting skills are taught, the better. Some kids, though, start late and don't learn the basics until much later, or sometimes not at all.

The first factor to hitting the ball is to watch the ball. Many people take this for granted but it can mean the difference between a hit and merely a strike. My daughter's JV team, surprisingly, had many girls who had never played before. When they were up to bat, they resembled a first-year player, who stood in the batter's box but looked very awkward and missed the ball every pitch.

There were also a couple players who were decent batters but only needed help keeping their eye on the ball. The coach resolved to have them bite their shirt as they stepped into the batter's box, so that their head would not move. Only after hitting the ball, would they open their mouth, and release the part of their uniform that kept their eyes facing forward and on the ball. They were both right-handed batters so they latched on to a section of their shirt by their right shoulder.

While on deck, batters can watch the pitches and take practice swings, judging the timing of the pitches and making it easier when it's their turn. Although good pitchers can throw at different speeds, and many do to strike out a batter, keeping your eye on the ball at all times will give you the opportunity to hit it, no matter how fast or slow the ball is traveling.

Another important key to making contact with the ball is stance. By having feet apart in a comfortable but powerful stance and having knees bent, ready to whack the ball, can players be ready for a hit. Some new players stand straight up, without bending or having their feet too close together, but this only contributes to a loss of power and the ability to hit with only upper body strength. Be sure to correct this as soon as you see it.

Positioning of the arms is important too. Having the elbows up (compared to down by the chest area) and holding the bat back behind the batter's head (as compared to the nose or ear) increases power and speed of the swing.

When the batter swings, make sure they are swinging all the way through and holding the bat level the entire time. Some batters consistently swing under or over the ball and can't figure out why they can't make contact.

As a coach or parent, it is easy to point out what a player is doing wrong, because they sometimes can't see it on their own. Video taping a batter is helpful too, that way you can both observe it at the same time and make improvements. As with any part of softball, hitting will improve with practice once the fundamentals are learned.


This site needs an editor - click to learn more!


Related Articles
Editor's Picks Articles
Top Ten Articles
Previous Features
Site Map





Content copyright © 2023 by Traci Falb. All rights reserved.
This content was written by Traci Falb. If you wish to use this content in any manner, you need written permission. Contact BellaOnline Administration for details.