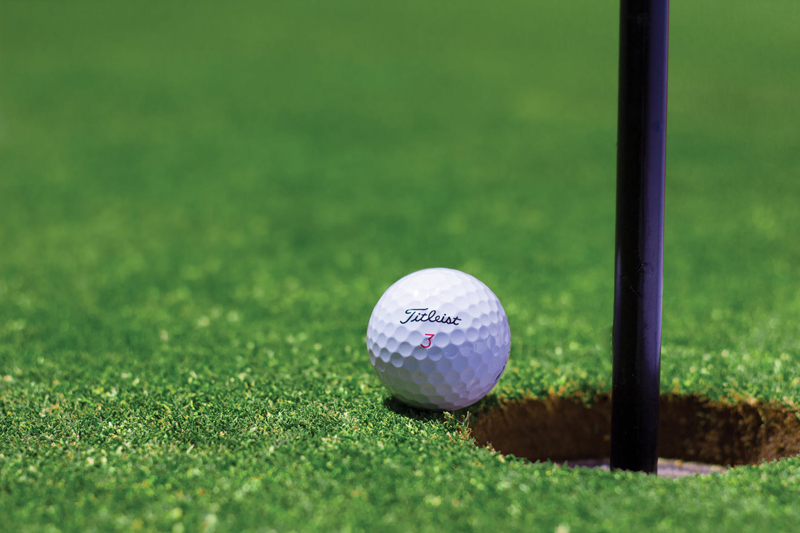 Our club had their Member/Member Tournament on Wednesday and Thursday of September 12-13 2007. Members agree to make up a team of two for an Eclectic type tournament. With this type of tournament you keep the best score of each team with both gross and net on the first day. The following day you receive your score card back from the first day and try to improve your scores from the first day. The best scores recorded for both gross and net will be announced as winners.
We had ten teams signed up for twenty players. We had wished for more or our members to join but other situations arrived and they were not able to join us in this event. After much work being done on our golf course since the 100 year flood on June 26, 2007, we are now slowly recovering. Many of our sand traps are being completely rebuilt so we were given the option of laying out of them during this tournament but no closer to the hole. Many areas of the course were also marked as ground under repair.
Our Tournament Chairman of this event Jane Wade had good help from our pro shop from the Director of Golf Ralph Harris and young pro Matt Summerfield for making up the score cards and winning posters for the First and Second flights.
We teed off at 9:00 a.m. on Wednesday to a foggy and wet fairway, which soon gave way to slight winds that dried out the fairways. Our greens are still in need of work as we have had heavy rains this year with some very hot weather in August. They are improving so we all have to get used to the different putting surfaces.
My partner Peggy Ruch and I did not seem to work together as when either of us messed up the other did the same. So our gross score was not in the winning circle the first day. We did enjoy ourselves as we were playing with two other gals who were having a good day so it was fun to watch them score well. All score cards were to be turned into the Pro shop as new score cards would be available the next day.
The second day my partner and I improved out score by thirteen points so we worked together very well. It did not put us in the winning circle but we were much happier with our game and made some excellent shots. All score cards had to be turned into the Pro Shop as they would be making the final posting on the winning poster sheets.
It was arranged that all players would come to my home for a luncheon. The luncheon was catered by another member of our LGA. She came to my house early as I had all the tables set us and decorated and she was able to prepare the luncheon plates and have them ready when we all finished playing. I had enough tables set up to seat 26 players and guests. I used red and white checked table covers with table decoration of jars filled with potpourri, also candles and toy blocks that spelled GOLF.
I had invited our new Director of Golf Ralph Harris and his wife Kathy to attend our luncheon plus the young Pro Matt who made up our score cards and poster. It gave us all a chance to get better acquainted and relax and enjoy the luncheon. Prizes were awarded by our Tournament Director along with closest to the pin and long drive winners. This made a fun tournament for everyone as it gave many of our new golfers a chance to compete. One of our new players won the long drive contest for the second flight and was very excited as it was the first time she had played 18 holes of golf. We must encourage her to enter these events more often as they can be a great time for every type of player.
My ebook "Golf is Forever" is now available. Check out this web site to find what it is about and how to order a copy.
https://www.bellaonline.com/ebooks/ebook137
You Should Also Read:
Mill Creek


Related Articles
Editor's Picks Articles
Top Ten Articles
Previous Features
Site Map





Content copyright © 2022 by Letta Meinen. All rights reserved.
This content was written by Letta Meinen. If you wish to use this content in any manner, you need written permission. Contact Sandy Eggers for details.