New Scifi-Themed Shows We'll Watch This Fall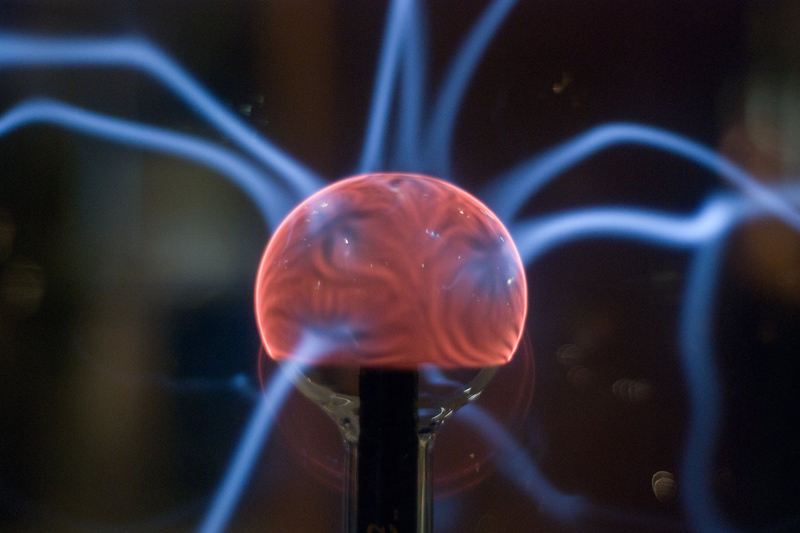 Many media outlets look at the fall broadcast lineup and say it's full of scifi and supernatural themed television, influenced by last season's hit "Heroes." I say it's full of shows that have one big fantasy element, and that's about it. But we scifi fans will take what we can get. Here are a few new series you might want to check out.

"Pushing Daisies" on ABC
Wednesdays, 8-9 p.m. ET
Premiere airs Wednesday, October 3

Brian Fuller ("Heroes" and "Wonderfalls") and Barry Sonnenfeld ("Men In Black") are behind this romantic fantasy/mystery. Ned (Lee Pace) is a young man who discovered early on that he can bring the dead back to life with a touch. He has opened up a pie shop, but his gift makes him wary of becoming close to anyone. Private investigator Emerson Cod (Chi McBride) discovers Ned's secret and convinces him to help solve murder cases by letting victims name their killers. Then Ned's childhood sweetheart Charlotte "Chuck" Charles (Anna Friel) is killed on a cruise ship. Her death brings him back to his hometown. But after reviving Chuck, Ned has a hard time sending her back into death. She becomes the third partner in Ned and Emerson's crime-fighting enterprise. Unfortunately, if Ned ever touches Chuck again she'll be dead for good.

"Journeyman" on NBC
Mondays, 10-11 p.m. ET
Premiere airs Monday, Sept 24

Kevin Falls and Alex Graves, both of "The West Wing," have created another romantic mystery/drama-type show about a reporter, Dan Vasser (Kevin McKidd), who suddenly and unexplainably begins to travel through time. He helps change the course of people's lives while dealing with stress related to his sudden disappearances. Dan is soon reunited with long-lost fiancée Livia (Moon Bloodgood), but this is a problem since he's perfectly happy with his wife (Gretchen Egolf) and son (Charles Henry Wyson). We sense inner conflict here. Sounds a bit like "Heroes" mixed with "Quantum Leap," if you ask me.

"Bionic Woman" on NBC
Wednesdays, 9-10 p.m. ET
Premiere airs Wednesday, Sept. 26 (repeats to air on SciFi Channel)

This action/drama could be interesting, not because it's a remake of the campy '70s TV show starring Lindsay Wagner, but because David Eick is an executive producer. And he's promised that he'll utilize more of the actors from "Battlestar Galactica" during the course of this new series. It's about Jaime Sommers (Michelle Ryan), a bartender and surrogate mom to a teenage sister, who is almost killed in a tragic car accident. Her only hope for survival: a top-secret technology at a high price. Now she must use her new abilities for good. Her journey to self-discovery and inner strength (blah blah) is chronicled here.

"Chuck" on NBC
Mondays, 8-9 p.m. ET
Premiere airs Monday, Sept. 24

This one's slated as an action comedy about a computer geek (Zachary Levi) who becomes a secret agent when he opens an email encoded with government secrets, inadvertently downloading an entire server of sensitive data into his mind. Now Chuck, who works at a Buy More Electronics store, confronts assassins and international terrorists on a regular basis. Major John Casey (Adam Baldwin) of the National Security Agency is assigned to protect him. His partner is the CIA's top agent, Sarah Walker (Yvonne Strahovski).

"Moonlight" on CBS
Fridays, 9-10 p.m. ET
Premieres Friday, Sept. 28

In this series, a private eye from L.A. also happens to be an immortal vampire. Mick St. John (Alex O'Loughlin) was bitten 60 years ago by his new bride and remains forever 30 years old in appearance. One night, he saved a little girl's life; that act made him want to be a better person. He doesn't want to be a vampire who only views humans as food, and is part of a group dedicated to protecting them. He meets up with and falls for the little girl he saved (Sophia Myles), now an investigative reporter, and continues to balance living between two different realities.

"The Sarah Connor Chronicles" on FOX
Sundays, 9-10 p.m. ET
Midseason

At the end of the second "Terminator" movie, Sarah Connor (Lena Headey) killed the Terminator sent to kill her son John. Now, the two of them try to stop the rise of the machines while fugitives from the law. In this series, Sarah decides to take the offensive, since her 15-year-old son (Thomas Dekker) isn't old enough to take on the enemy himself. Soon he's drawn to a fellow high-school student named Cameron (Summer Glau) who becomes his—and his mother's—protector. The future is after them, as is an FBI agent (Richard T. Jones) who turns out to be an ally.

"New Amsterdam" on FOX
TBA
Midseason replacement

This series is about an immortal homicide detective working out of New York City—a condition that almost certainly helps him nab the big ones. In 1642, Dutch soldier John Amsterdam (Nikolaj Coster-Waldau) rescued a Native American girl by stepping in front of her during a massacre of her tribe. In return, she saves him with a spell that makes him immortal until he finds his true love. This is a mixed blessing, since he outlives everyone he cares about—and three centuries later, the brilliant but reckless investigator is a bit tired of eternal life. Currently he has one lifelong friend and secret-keeper, Omar (Stephen McKinley-Henderson). Everything changes when he's in the ER one night and Dr. Sara Dillane (Alexie Gilmore) pronounces him dead. He feels a pain in his heart that makes him think his soulmate is finally nearby.

"Reaper" on CW
Tuesdays at 9-10 p.m. ET
Premiere airs Tuesday, Sept. 25

This comedy is about a boy named Sam (Bret Harrison) who slides by in life. His parents let him skip college and take a dead-end job at a home improvement store, and he spends all his spare time playing video games. His younger brother Kyle (Kyle Switzer) has always been pushed to get straight "A"s in school and excel at sports and extracurricular activities. Kyle resents Sam's easy ride; Sam feels jealous about Kyle's achievements. When he turns 21, Sam learns the reason for the differences. His parents (Andrew Airlie, Allison Hossack) sold his soul to the devil before he was born.

You Should Also Read:
ABC.com
CBS.com
NBC.com


Related Articles
Editor's Picks Articles
Top Ten Articles
Previous Features
Site Map





Content copyright © 2023 by Helen Angela Lee. All rights reserved.
This content was written by Helen Angela Lee. If you wish to use this content in any manner, you need written permission. Contact Helen Angela Lee for details.