Movie Review - Resident Evil: Extinction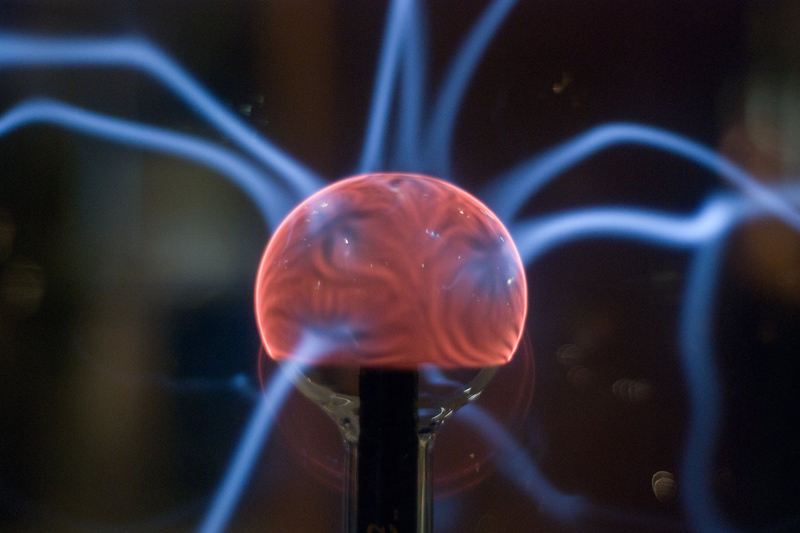 This article was written by Guest Reviewer Stuart Reid, who attended the premiere of "Resident Evil: Extinction" Thursday at Planet Hollywood in Las Vegas.

If you are thinking you'll probably pass on "Resident Evil: Extinction" because zombie movies aren't your thing, you may be missing out on a movie you'd actually enjoy. In large part, this film has more in common with '80s-style action blockbusters (think "Mad Max") than it does with traditional zombie fare. Instead of the usual zombie setup of an intrepid band of survivors skulking about darkened graveyards and churches, most of "Extinction" takes places in harsh desert daylight. As in the Mad Max franchise, survival is more about keeping a heavily armed caravan supplied with vital necessities and rolling down the highway than it is about blasting away at a lurching army of zombies. The change in tone is apparent throughout the film, which includes set pieces including a trip down the post-apocalyptic version of the Las Vegas strip and a not-entirely successful homage to "The Birds."

For those of you who missed the first two films, the backstory is that a genetically engineered virus is released a la Captain Trips from "The Stand," resulting in death, destruction, general mayhem and the creation of the zombie nation. In the "Resident Evil" universe, the zombie plague is not limited to humans, and pretty soon zombie dogs, zombie birds and various other ill effects begin sweeping out from the underground research lab where the virus was stored. By "Resident Evil: Extinction," the T-Virus has affected not only humans and other animals, but also vegetation, resulting in a barren, Al-Gore-told-you-so type of environment in which most of the planet looks like the drive between Los Angeles and Las Vegas. Grim indeed. The heroine in these films is played by Milla Jovovich, herself a cloned experiment that may or may not have succeded in bucking its programming. Her character, Alice, has a lot in common with both Sigourney Weaver's iconic Ripley from "Alien" and Arnold Schwartzenneger's "Terminator," albeit much nicer to look at in a dress. In the first two films, Alice's icy demeanor and the nonstop parade of zombies left fairly little room for character development. In the new film, however, while decidedly not human, Alice is far more humanized and gets a number of opportunities for deeper connection with the other characters. Jojovich makes the most of these opportunities, which makes for one of the strongest elements of the film.

Alice's companions in the film include Claire Redfeld, who is played pretty much by-the-book by Ali Larter (best known for her role on "Heroes") as well as fellow Raccoon City survior Carlos Olivera (played by Oded Fehr) and newcomer Betty, played by hip-hop starlet Ashanti. Frankly, the film is so heavily centered on Alice's story arc that the remainder of the cast isn't given much opportunity to do much more than run, drive and shoot. Nevertheless, Oded Fehr is convincing as Carlos and his relationship with Alice is one of the film's emotional underpinnings.

The first "Resident Evil" was very much reliant on its video game backstory, which resulted in a rather confusing, although ultimately pretty stylish zombie flick. The second "Resident Evil" was, to be blunt, a bad movie featuring silly Euro-corporate villians resolutely chewing the scenery as the zombies marched about the city. You pretty much had to like zombie movies (a lot) in order to like it. "Resident Evil: Extinction" is a different animal althogether--a comparatively epic post-apocalyptic action adventure featuring one truly memorable character and several well-done set pieces.

If you want to nitpick, there's plenty to nitpick about: there isn't nearly enough for Ashanti to do, the reasonably important Jill Valentine character from the second film is dropped without so much as an explanation and the Las Vegas portion of the film is too much setup for too little payoff. Nevertheless, I really enjoyed "Resident Evil: Extinction." It reminded me of a time when big-budget franchise films were actually worth looking forward to ("Terminator," "Mad Max," "Aliens" and so forth). Whether this really is the end of the line for the "Resident Evil" series is probably dependent more on the box office than anything else, but if it is, the series has gone out with a bang. Personally, I hope that enough people check out this film to coax Milla Jovovich and her asymmetrical red dress back out of retirement one more time.

"Resident Evil: Extinction" is now playing in theaters across the nation.








Related Articles
Editor's Picks Articles
Top Ten Articles
Previous Features
Site Map





Content copyright © 2022 by Helen Angela Lee. All rights reserved.
This content was written by Helen Angela Lee. If you wish to use this content in any manner, you need written permission. Contact Helen Angela Lee for details.