Cleansing Ethnic Skin From The Inside Out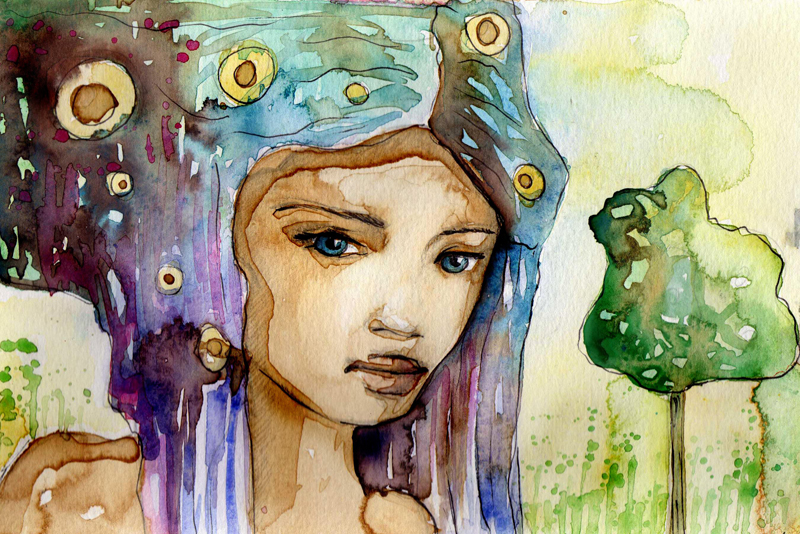 If you've read any of my articles over the past few years, you know that I'm one that deals with skin care from a holistic approach. Your internal health is where your beauty actually begins. Your colon, liver, stomach and kidneys all play a role in the health of your skin.
Holistic Skin Care Basics for Ethnic Skin
What are the basics? Without proper nutrition and the ability to move sludge through your system every once in a while, your skin will be challenged. So let's begin with Nutrition.
Nutrition
, the proper nutrition that is, is what your skin thrives on. Whole foods such as dark leafy greens, berries and other fruits and vegetables provide nutrients, antioxidants and anti-inflammatory compounds for your body. I can't tell you enough that water is crucial for the overall health of your skin. It helps keep your skin plump and moist. Vitamin C and A, silica, omega 3s and good base minerals all play a role in encouraging healthy black skin.
I mentioned leafy green foods earlier, however, sometimes it's necessary to be more specific. When you're eating leafy greens, make sure they include kale, collards, spinach, romaine lettuce, mustard and collard greens. These veggies have a way of delivering chlorophyll to your body and nurturing while nourishing your body.
Foods of color, orange, red and yellow peppers, carrots and beets bring nutrition to different organs and your blood stream. Let's not forget about herbs. They make wonderful teas that will aid in the beauty of your skin. Herbs play a major role in detoxing your system.
Detox
this is the next step in holistic skin care You've heard this before from many of us that your skin is the largest organ of your body, therefore it serves as the largest organ for elimination of toxins. When your liver gets overwhelmed, your skin picks up the process of elimination and you see all kind of eruptions.
While it's not necessary to take a product that's going to cleanse every facet of your body, it is necessary to take products that support the cleansing of your liver, kidney and lymph system. Enter into the world of herbs. You know them well! Your elders would pull them from their gardens, some still do, and mix you up a brew that would cut the hairs from your nose. However, once you'd gotten through the smell and the taste, a day, if not hours later, you'd feel so much better.
Some of those herbs are: dandelion leaf/root, yellow dock, red clover, calendula, turmeric and burdock root. You can either take them as a simmering tea, a tincture or in capsule form. Sometimes, herbs can seem as though they are making things worse before they make things better. Don't forget, not only are your organs being cleansed, so is your blood stream. It's highly possible that you will see breakouts on your skin that appear to get worse before your skin looks better.
Here's what you could possibly see take place when your body needs a good cleansing: increased inflammation, irritation, and oxidation. Do you realize that metabolic waste, old hormones that have not been filtered out or your system, excess sugar, bad fats and excess animal products can cause your body to do some interesting things? With your skin being the largest organ of your body, the type of personal care products that you use can often be the culprit for skin irritations and eruptions as well.
With all that being said ...
That's it for this week,
Dedicated To Your Beauty,
Juliette's Website
https://www.nyrajuskincare.com


Related Articles
Editor's Picks Articles
Top Ten Articles
Previous Features
Site Map





Content copyright © 2022 by Juliette Samuel. All rights reserved.
This content was written by Juliette Samuel. If you wish to use this content in any manner, you need written permission. Contact Juliette Samuel for details.