National Toast to Michael Jackson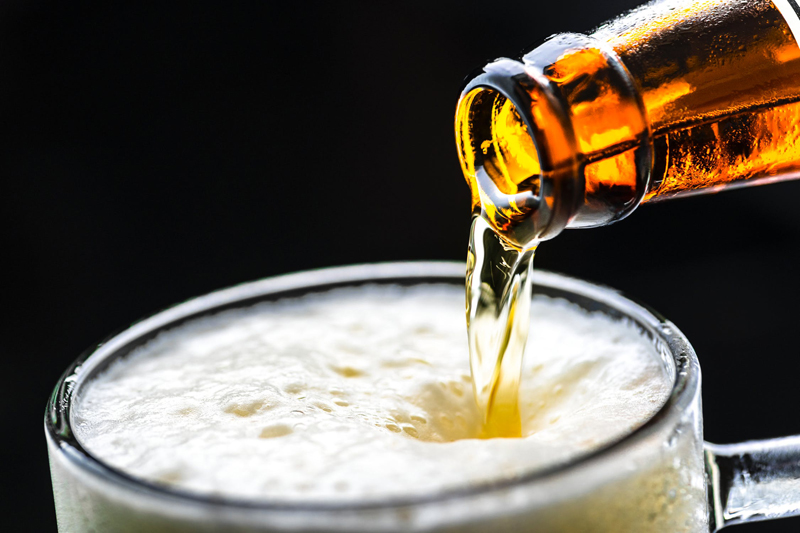 On Sunday, September 30, 2007, beer lovers across the North American continent will be raising their glasses in remembrance of the world's leading authority on beer and whiskey, Michael Jackson - the Beer Hunter, Whisky Chaser, Maven of Malt, Bard of Beer, and White Rose of Yorkshire. The National Toast will be coordinated across time zones (9:00 p.m. eastern, 8:00 p.m. central, 7:00 p.m. mountain, 6:00 p.m. pacific, and 5:00 p.m. Alaskan)..Jackson passed away on August 30, 2007 at his home in Brackenbury Village in Hammersmith, London. Although he was a Brit, he spent a considerable amount of his life traveling throughout the world. In many ways, he considered the United States his home away from home, inserting American phrases into his speech patterns, infusing life into the craft brewing community and paving the way for a creative generation of passionate brew-heads.

In 1976, he wrote his first book, The English Pub, presenting the idea that terroir and beer were inseparable. He noticed conversations about beer – and the fact that there were no books that described the nuances of flavor in different styles of beer. In 1977, his World Guide to Beer was published, gaining him immediate notoriety in a global community that previously had ignored the pleasures of grain-based fermented beverages. He was suddenly a phenomenon. He refused to slow down, and penned over 16 books in 20 languages, as well as revised editions and abbreviated booklets for commercial distribution.

As a journalist, he asked every question, explored every road. He noticed the more subtle shadows that painted the canvas - one that became the masterpiece of our times. Not only did he write for dozens of newspapers, brewspapers and trade publications, but he also brought his authorship into the mainstream, igniting passions for beer and whiskey among those who had never thought about either. Men's magazines were the first – GQ, Esquire and Playboy – followed by those that evangelized about travel, food, and culture – National Geographic, Geo, Travel & Leisure, Wine Enthusiast, and Food and Wine. He created the Beer Hunter Series through Channel 4 in the UK, a six-pack of powerful movies on the international aspects of beer.

Exposure to people fueled his inner spirit, and his schedule reflected this love of people. Beer dinners, festival appearances, lectures, tutored tastings, whiskey and cigar nights, and book signings peppered his life. He usually traveled alone, but upon arrival, would be whisked away like a rock star to his waiting fans. Most recently, in 2007 alone, he traveled to Belgium, Scotland, Ireland, Italy, Poland, Russia, the USA (for extended periods), Turkey, the Netherlands, and Finland, with some destinations requiring two or three return trips. His energy was tireless.

Mr. Jackson's feats of journalism are without comparison in all of modern literature. He poetically wrote of whiskey and beer, while at the same time, educated the mainstream about the facts surrounding each. His tales were sometimes intriguing, sometimes witty, but always written with an editor's eye for good form. His love for books was insatiable, and he had an impressive personal library, including so many authors associated with drink – Ernest Hemingway, Dylan Thomas, J. R. Moehringer, Hunter S. Thompson.

Within the publishing community, I have occasionally encountered an editor who complained about Michael's careless writing manner in recent years. Little did these editors know about the feat the Bard of Beer had accomplished in completing each piece. He kept his physical challenges as private matters and rarely complained. They knew nothing about the countless times Parkinson's caused him to fall forward onto his keyboard like an off-balance baby, erasing a story that had been written over the course of several hours. With his tenacious spirit, he would begin again, like the underdog Huddersfield in a rugby league championship game against St. Helen's.

Nor did they understand about the mornings he arose from slumber at 4:00 a.m. to begin the battle again, hoping to beat the sandman who relentlessly threw sleeping-dust into his face. Kudos to you, Michael, for your tireless acts of courage in pursuit of literary pleasure! We raise a glass to honor you, our king in a modern world of beer and whiskey!

Cheers!
 
You Should Also Read:
Michael Jackson Passes Away - World Beer & Whiskey Authority
A Personal Look at Michael Jackson the Beer Hunter
Michael Jackson - Beer Hunter Extraordinaire - Presents Belgian Beer Dinner


Related Articles
Editor's Picks Articles
Top Ten Articles
Previous Features
Site Map





Content copyright © 2023 by Carolyn Smagalski. All rights reserved.
This content was written by Carolyn Smagalski. If you wish to use this content in any manner, you need written permission. Contact Carolyn Smagalski for details.