"Galactica 1980" Complete Episode Guide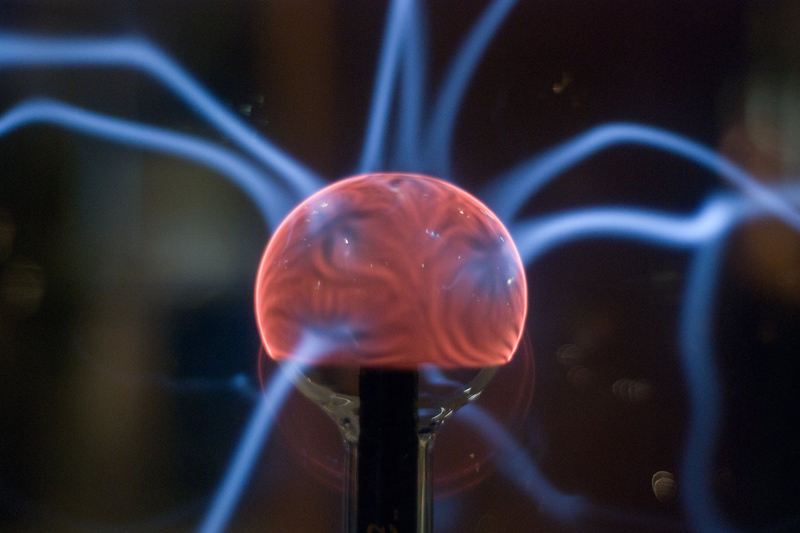 "Galactica 1980" Complete Episode Guide

The DVD cover we've seen bills this boxed set as "The original Battlestar Galactica's Final Season," but don't you believe it. Actually, this was ABC's bungled attempt to return the show to the air after it became clear that canceling "Battlestar Galactica" was about the worst decision it ever made. So, here's the formula: take the only actors from the original show that are willing to return—Lorne Greene and Herbert Jefferson, Jr., and kill off the rest; set the series one generation ahead; put it in a child-friendly time slot so that it has to have educational content and lots of kids (including Dr. Zee, the golden prodigy kid who advises Adama); send the Galactica to Earth; and mix with a lot of scifi clichés. The show lasted 10 episodes, and was considered by fans as well as many of those involved to be…well, awful. Now you can decide for yourself. I admit, as a die-hard "Galactica" fan I will be first in line to buy this DVD on Dec. 26, along with the new "Razor" movie that will be out the same day. But I'm not sure I'll be able to watch one entire episode, except for "The Return of Starbuck."

1. "Galactica Discovers Earth, Part 1" (January 27, 1980): The Galactica reaches Earth, only to discover that it is, in its current state, not technologically advanced enough to help the Colonists defeat the Cylons. Adama (Lorne Greene) sends down warriors, including his grandson Troy (Kent McCord) and Lt. Dillon (Barry Van Dyke), to contact Earth's scientists and speed up the Earth's development. On the way to the planet the two are intercepted by the U.S. Air Force, but are able to land and use motorcycles to get away. They meet journalist Jamie Hamilton (Robyn Douglass), who offers them a lift to the Pacific Institute of Technology. They brush past security, and are captured before they can meet a Dr. Donald Mortinson (Robert Reed). But they leave a complex equation on Mortinson's computer screen to tell him extraterrestrials have arrived.

2. "Galactica Discovers Earth, Part 2" (February 3, 1980): Mortinson contacts Jamie in his search for Troy and Dillon. She's in the middle of a job interview; the station manager tells her that if she lands an interview with Mortinson she can have the job. The four meet up and are chased by a TV news van; they escape with the help of an invisibility screen. Troy and Dillon take Jamie to the Galactica. Meanwhile, council member Xavier thinks this mission is too slow, and uses a time machine to go back to Nazi Germany, where he will speed up the technological advancement of Earth by posing as a rocket scientist.

3. "Galactica Discovers Earth, Part 3" (February 10, 1980): Dillon and Major Stockwell go to destroy the V-2 Xavier has created, and are able to foil this part of Xavier's plan. Xavier, now considered a spy by the Germans, is hauled away by Troy and Jamie, posing as soldiers. They next set their sights on a convoy going to Auschwitz with Jewish prisoners. On the way back to the Galactica, Xavier escapes. Troy and Dillon drop Jamie off on Earth, but a sheriff recognizes Dillon and Troy from a wanted poster. They make it to their Vipers, only to find their ships being hauled off. They need to find the boy who discovered the Vipers and make a deal with him to find out where the Vipers are being held. Meanwhile, Xavier has contacted Mortinson. He goes to find his own Viper, which is being held with the warriors' at a military base, and Troy and Dillon chase him into space.

4. "The Super Scouts, Part 1" (March 16, 1980): Troy and Dillon are on the Delphi teaching Colonial schoolchildren about earth when the ship drops behind and is attached by Cylons. It's the first attack in a generation; the Cylons let the Galactica lead them to Earth. Troy and Dillon get the kids onto shuttles, which land on Earth. Troy and Dillon decide to disguise the kids as a scout troop, and go into a nearby town to get clothes. A bank clerk thinks their Colonial cubits are stolen money. Meanwhile, the kids squabble among themselves and drink Earth water, which makes some of them sick.

5. "The Super Scouts, Part 2" (March 23, 1980): It turns out the kids got sick due to a local manufacturing plant fouling the water. Jamie talks to Mr. Stockton (Mike Kellin), an industrialist in charge of the plant, who is unmoved. Back on Galactica, Dr. Zee (Robbie Rist) and Adama decide to send down a new anti-gravity ship—which looks like a flying saucer, imagine that—to rendezvous with the children. Troy and Dillon take the kids, and Mr. Stockton, to the meeting place. Dr. Zee shows Stockton a future in which is grieving the death of his son, who has died from chemical poisoning.

6. "Spaceball" (March 30, 1980): The Super Scouts all turn out to have incredible powers when on Earth. Jamie, assigned to cover a camp for underprivileged children run by baseball legend Billy Ayers, takes them with her. Turns out the future of Ayers' camp depends on his Little League team winning a playoff game, but all his players have the flu. Jamie offers her Super Scouts as replacement players, but orders them to hide their super powers. Meanwhile, Xavier has disguised himself as a Colonial named Nash (Jeremy Brett) and come to Troy and Dillon with a Viper he says has been programmed with Xavier's last known location. They take the ship up and it stops functioning. Then the air starts to run out. Xavier, back at the baseball game, calls Adama and threatens to kill the kids. Colonel Sydell (Allan Miller), chasing Troy and Dillon, comes to the game too. Seeing this, Jamie coaches the kids at half time to stop hiding their powers, hoping that the crowd surrounding the winners at the end will protect them from Xavier and Sydell.

7. "The Night the Cylons Landed, Part 1" (April 13, 1980): A Cylon fighter headed by two humanoid Cylons, Andromus and Andromidus, attacks a Viper patrol. The Cylon fighter is damaged and begins to tumble to Earth. Troy and Dillon, on the planet with the Super Scouts, get a message to find the damaged ship, which will land somewhere north of New York City. They get on a plane, since the military has begun detecting Vipers. A terrorist happens to be on this flight, hoping to divert the flight to Cuba. This is no problem for the warriors, who then take a cab to the projected crash site. Two Cylons have survived; Andromus and one Centurion. They think they can find a transmitter to contact their base ship from New York City, and are picked up as hitchhikers by a couple going to Wolfman Jack's Halloween party.

8. "The Night the Cylons Landed, Part 2" (April 20, 1980): Troy and Dillon, reaching the Cylon ship, realize some crew members have survived. An altercation with local police yields a police cruiser for Troy and Dillon to drive off in, but other units come after the two. They hide in a theater, where they are forced to participate in a dance number. At Wolfman Jack's, the Cylons create a scene when the Centurion collapses after a microwave is turned on. In the ensuing confusion and fire, Andromus captures Wolfman Jack and forces him to take them to his radio station. Troy and Dillon, who stopped by to save a few people from the fire, chase after the three.

9. "Space Croppers" (April 27, 1980): Imperious Leader has developed a new strategy; target the Colonial food stores. After two Agro ships are destroyed, Troy and Dillon go to Earth to set up a secret agricultural colony. They answer the ad of a partnership with a Hispanic family at the verge of bankruptcy. A man named John Steadman (Dana Elcar), who doesn't like Hispanics, is attempting to starve the Alonsos out with a dam and an irrigation quota. One of Steadman's men "accidentally" sets fire to Hector Alonso's (Ned Romero) seeds. Troy and Dillon go to get compensation. Steadman sees an opportunity, and says he'll throw in an untamed horse if they can ride him. And they do, with the help of calming alpha waves. Thanks to Dr. Zee, Super Scout superpowers and low gravity on Earth (compared to the Colonies), the crop springs up overnight. Steadman, viewing the methods being used, goes to the Grower's Association to tell them what he saw.

10. "The Return of Starbuck" (May 4, 1980): Dr. Zee relates a dream that reveals Starbuck's ultimate destiny as well as his own origin. Starbuck (Dirk Benedict) and Boomer (Herbert Jefferson Jr.) are ambushed during a big Cylon battle. Boomer must return to warn the Fleet after Starbuck's ship is shot down; Starbuck is marooned on the planet below. While exploring the terrain he comes upon a Cylon ship, which he uses to create shelter. Then he decides to reactivate a Centurion and makes a friend out of him. But Starbuck eventually gets bored, so the Centurion goes out and to find him a human female. Somehow, he succeeds. And the mysterious pregnant woman who appears, Angela (Judith Chapman), insists that he build a ship to transport "our baby." Unfortunately, the Cylons have picked up Starbuck's distress beacon and are coming to investigate. And there's no room for Starbuck in the escape pod he's building.

A few notes on "Galactica 1980": This is the first time you see a humanoid Cylon, which were honed to perfection by the time the re-imagined series came around. Most people consider "The Return of Starbuck" to be the only decent episode in the season after a promising pilot. By all accounts, creator Glen A. Larson was forced into creating thd show, and ended up very disappointed by the way the series developed. He talked Dirk Benedict back into doing one show, which possibly shows how much better things might have turned out if he'd been allowed to actually accomplish his own vision. We concur. Cute kids with superpowers? Invisibility projectors? Not the "Battlestar Galactica" we knew and loved.





Related Articles
Editor's Picks Articles
Top Ten Articles
Previous Features
Site Map





Content copyright © 2021 by Helen Angela Lee. All rights reserved.
This content was written by Helen Angela Lee. If you wish to use this content in any manner, you need written permission. Contact Helen Angela Lee for details.