A Ladies Golf Game - Guess Your score!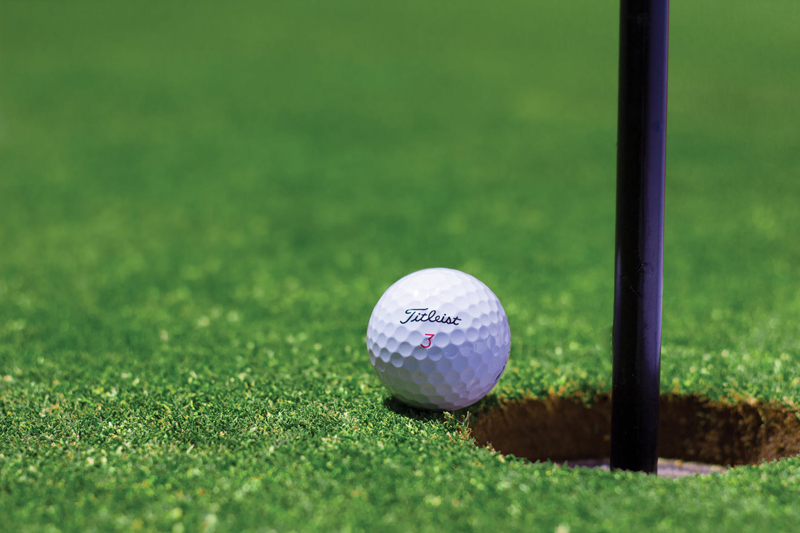 On my Friday Golf Group we played the guessing game. We have a 27 hole golf course at Mill Creek in Salado, Texas. When we have a special Tournament the members have to play our third nine holes twice. This makes some of our members upset as they want to record a continuing 18 holes of play so they can record that score for handicap purpose. We have to make do with these special events and plan some special game that will keep our ladies interested.
I have a list of 20 ladies who are interested in playing on Monday or Friday they have to let me know ahead of time so I know how many will show up. The number of ladies makes a difference on the type of game we will play and this past Friday I had 12 ladies who were interested in playing.
My game for the day is guessing what you will score on playing our Springs Course twice. I gave each player a slip of paper with her name on it to record what she thinks her total score will be for the day. They have to record this number before they proceed to the course. I had a small container where I kept all these slips of paper.
The rules for the day was they needed to exchange score cards with another player and told to be honest and not keep their score on a separate card. We wanted this to be a surprise when I read off the guesses as compared to their final score. Winners were announced in first and second closest guess with ties included.
I added a game within the game as we have three par three holes on our Springs Course and used closest to the pin on all three holes. Since we will be playing this course twice those names will change the second time around if someone was closer. Whoever had their name recorded last on all three holes will win a dime from every player in the group. Since there was only a 50 cent entry fee you can see we are not the big spenders but a little something to work for makes the golf game interesting.
As the day turned out we ended up with eleven players as one had last minute problems. It was a beautiful day and all players were perplexed at first to predict what they might score but it worked out just fine. All scores were recorded and play began. Since we had a wide range of golfers our guesses went from an 86 to 118 with three girls guessing in the 80's with 5 in the 90's and three over 100. As it ended up we had three winners who were just two strokes difference in their guess with second place with one guess of three strokes different.
What was amazing was the one girl who is fairly new to golf guessed 118 and ended up with a score of 104 with 14 strokes to better her score. We all were very proud of her as that was a big improvement. By this method of included all types of players everyone had a chance to win. On the closest to the pin we had two of our players that measured just 12 inches from the cup on two of the par threes. On the one par three that is a difficult hole no one hit the green until my group was last to come through. I was lucky to be the only one making the green so I collected the dimes for that hole. It was a fun day and had many girls tell me they enjoyed the game. Trying something different that gives everyone a chance to win keeps it fair for everyone.
My ebook "Golf is Forever" is now available. Check out this web site to find what it is about and how to order a copy.
https://www.bellaonline.com/ebooks/ebook137
You Should Also Read:
Mill Creek Golf Course


Related Articles
Editor's Picks Articles
Top Ten Articles
Previous Features
Site Map





Content copyright © 2022 by Letta Meinen. All rights reserved.
This content was written by Letta Meinen. If you wish to use this content in any manner, you need written permission. Contact Sandy Eggers for details.