Remembering the Spirit of a Lost Love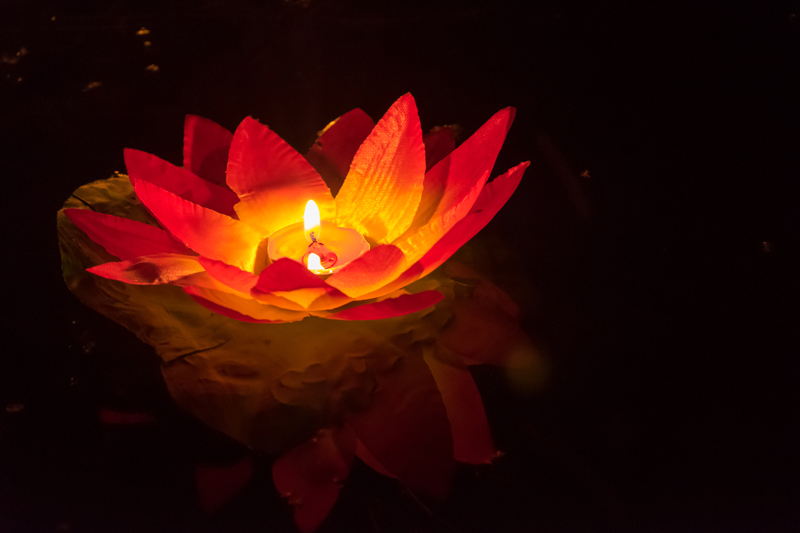 On this day I remember a lost love, a man who passed into the spirit realm one year ago. I still grieve for him and the pain is often very fresh and searing. At times it's like only moments ago he was here with me. At other moments it feels like it has been years since I have looked into his beautiful green eyes, felt his tender touch, or heard his laugh. Even in sadness I can't help but remember all the great memories of our life together.

I think back to our first date and what I noticed first about him. His radiant smile lit up the room and it was hard not to be happy just being around him. His aura exuded goodness and authenticity. I was drawn to him like a moth to a flame. He was gentle and kind, holding my hand in the movie theater and letting me lean on his shoulder. At the time I was trying to put my broken heart back together and my new boyfriend was very sensitive to my healing process. He was also very respectful, opening every door for me like a proper gentleman. Chivalry was indeed still alive with this man.

In time we came to know each other better. With increased affection came the ability to make each other laugh. I also enjoyed watching him smile and laugh at amusing television programs. I found great pleasure in his joy. His outward happiness and positivity changed who I was. I found something good in the little things that happened every day. He loved life and lived his own to the fullest. Even with serious health issues he lived in the moment. He persevered without complaint, and it was peaceful just being around him. He had quiet strength, a strength he acquired by his immense trust and faith in God.

I fondly remember a cold night out doing some shopping. I had thrown my jacket over his daughter's Christmas presents in the car so they would not be visible to anyone passing by. We went into one last store for some necessities and came out to a cold, biting wind. My boyfriend always wore a scarf to protect his fragile throat, but in kindness he extended one end of it out to me to wrap around my neck. I marveled at how much warmer I felt, and both of us huddled together, each of us with one end of the scarf wrapped around our necks. We hurried to the car and laughed like children along the way. I felt so alive, peaceful, and loved.

Often I mourn the passing of my dear love. It is hard to let go of a man who made my days more fun, more fulfilling, more tranquil. My reality often seems skewed as I try to maintain a spiritual connection with him, and connect with him I have, in my dreams and in other ways. I still live in his home, I drive his car, and often I wear his clothes. I am comforted by his essence still present in my life. As much as I miss him I have only to look within to remember wonderful memories of a thoughtful, giving, and loving man, to me and to so many others. I look at his picture and smile along with the tears that come.

When I can get past the sadness I realize that his love for me is still alive and ongoing, just as my love is for him. His energy has moved from this realm but he still lives on, and now without the physical pain and suffering. He is not lost to me after all, but only right next door, still close even though I can't see him. Love never dies, and his spirit lives on with freedom and joy.



Related Articles
Editor's Picks Articles
Top Ten Articles
Previous Features
Site Map





Content copyright © 2022 by Debbie Grejdus. All rights reserved.
This content was written by Debbie Grejdus. If you wish to use this content in any manner, you need written permission. Contact Debbie Grejdus for details.