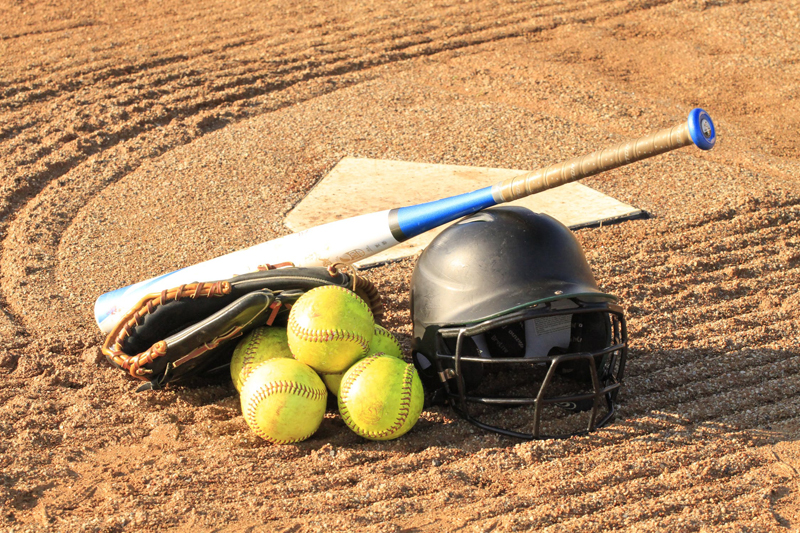 A good softball team has a tough defense. They must play offense though, in order to score. One strategy to getting on base is a slap hit. This is similar to a bunt but there is a little more to it.

When coaches teach slap hitting, they train the batters to hit left-handed. This gets them closer to first base. Although a bunt is executed when a player squares up their body to tap the ball, a slap hit is a batter's attempt to hit the ball while starting to run. They try to hit the ball towards the left side usually, so they have a better chance of getting on base.

Coaches choose players who are very fast and accomplished hitters, with good hand / eye coordination. They need someone with speed to run out the hit and also someone who can aim where they're going to hit the ball. These players also have to be familiar with their strike zone and pay attention to the pitcher's throws.

Coaches use these fast slap hitters to steal bases and score runs. Sometimes they are needed to sacrifice their hit so that a run can score. It is not uncommon for them to get hit by the ball, since they are practically running towards it while attempting to hit it. They are also holding the bat further up on the barrel in an attempt to slap the ball while moving up in the batter's box. They try and make contact with the ball before they move up all the way in the batter's box. Players have to remember not to run before they hit. They also have their left foot on the ground while the right foot is up, getting ready to hit and run.

One of the most important things to learn in slap hitting is how to position and move your feet. Batters will be in the left side of the batter's box, towards the back. When the bat hits the ball, the player moves their feet at the same time. The left foot, at the back, steps over and crosses the right foot. The batter's shoulders stay squared until the ball is hit. As soon as the ball is hit, the runner heads to first, and if successful, will beat the ball and fielders to first base.

This is an art and takes a long time to perfect. There are a couple different foot motions that coaches can teach but the idea is for the batter to attempt to move towards the pitcher while making contact with the ball and not give away any clues that she is doing so until the very last second. Since slap hitting is a great tactic to hopefully confuse the opposing team's defense, coaches will be happy to have someone as a slap hitter for their offense.


https://www.softballperformance.com/coaching-softball/the-importance-of-slap-hitting.html
This site needs an editor - click to learn more!

You Should Also Read:
Organize your Softball Practices




Related Articles
Editor's Picks Articles
Top Ten Articles
Previous Features
Site Map





Content copyright © 2022 by Traci Falb. All rights reserved.
This content was written by Traci Falb. If you wish to use this content in any manner, you need written permission. Contact BellaOnline Administration for details.