Embracing Technology a Positive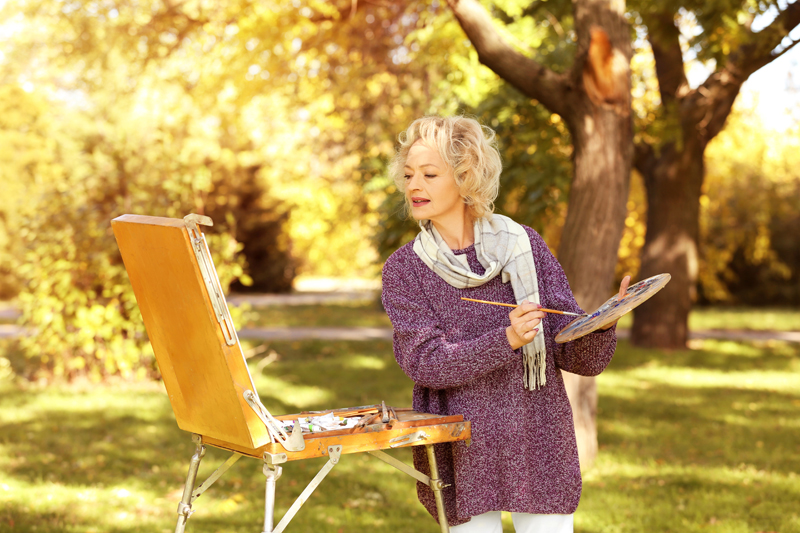 Considering older generations did not grow up with computers, we have been more reluctant to embrace new technology, and some of us may in fact be suspicious of it. My 90 year aunt once commented, "There's as much bad as good with computers, and I'm not taking any chances." In Pew Research surveys on this subject, researchers found that many older persons take a skeptical view towards the potential benefits of new technologies and the relevance to their lives.

In April 2012 the Pew Research Center published the results of an extensive study about older adults and the use of technology, and found that for the first time more than half of older adults (65+) were internet users. Today, 59% of older persons report they go online and 47% say they have a high-speed broadband connection at home. In addition, 77% of older adults have a cell phone, up 8% since April 2012.

But despite these gains, older adults continue to lag behind younger Americans when it comes to tech adoption. And many of us remain largely unattached from online and mobile life - 41% of us do not use the internet at all, 53% do not have broadband access at home, and 23% do not use cell phones.

Older adults face a number of hurdles to adopting new technologies. Some of the reasons we are reluctant to join in are that we have skeptical attitudes about the benefits of technology; and difficulties learning to use new technologies, some physical.

Among older adults who use the internet, 71% go online every day or almost every day, and an additional 11% go online three to five times per week.

Seniors differ from the general population in their device ownership habits. For example:

• Few older adults are smartphone owners. A significant majority of older adults (77%) do have a cell phone of some kind, but by and large these tend to be more basic devices. A recent Pew Research study of smartphone adoption found that older adults were especially likely to cite a lack of need or relevance -as opposed to price - as the main reason why they have not upgraded from a basic cell phone to a smartphone.

• Among older adults, tablets and e-book readers are as popular as smartphones. Some 27% of older persons own a tablet, an e-book reader, or both, while 18% own a smartphone.

• 27% of older adults use social networking sites such as Facebook, but these users socialize more frequently with others compared with non-social network users.

• For a variety of reasons (such as physical distance from family members and/or lack of mobility) some older adults often have difficulty connecting with friends and family members in person. For these seniors, social networking sites can offer an additional venue for connection and socializing with others — some 81% of older adults who use social networking sites say they socialize with others on a daily or near-daily basis.

Technology that helps us "reach out," can enhance our quality of life whether it's to converse with our friends and family or to research information on the topic of our choice; for older persons who are home bound, these benefits can increase exponentially.



Related Articles
Editor's Picks Articles
Top Ten Articles
Previous Features
Site Map





Content copyright © 2023 by Patricia Villani, MPA, PhD. All rights reserved.
This content was written by Patricia Villani, MPA, PhD. If you wish to use this content in any manner, you need written permission. Contact Patricia Villani, MPA, PhD for details.