Women Brewmasters - Inside the Brewers' Studio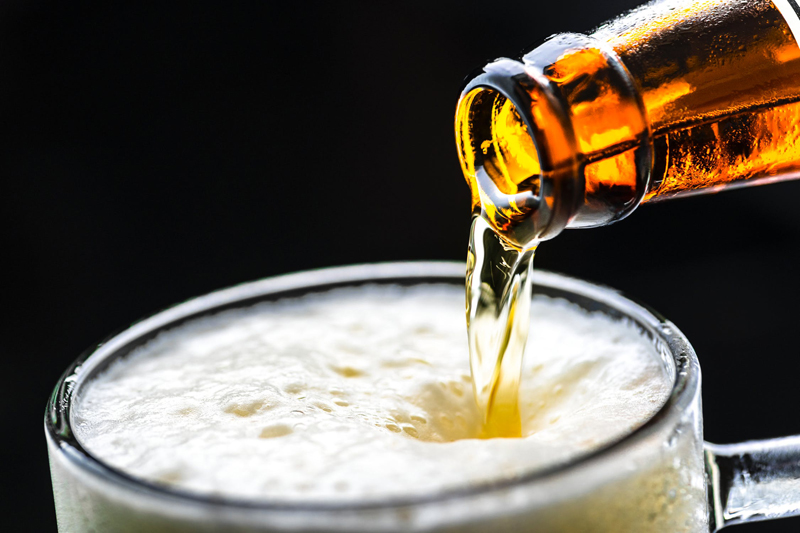 At the Great American Beer Festival, October 2007, I found myself onstage with Tom Dalldorf of Celebrator Beer News, for a live radio broadcast "Inside the Brewers' Studio," interviewing three sharp and sassy U.S. brewmasters. As President and Brewmaster of Stoudt's Brewing Company in Adamstown, Pennsylvania, Carol Stoudt has demonstrated her business saavy for more than twenty years;
Award-winning Jenny Talley directs Research and Development and serves as Head Brewer at three Squatters Brewpubs in Utah; and Teri Fahrendorf, famous "Road Brewer," has enlivened the American landscape with 19 years of brewing experience and goodwill, and has just completed a 15,000 mile American brewing adventure from coast-to-coast and back again. Yes, they are "Brewmasters," and yes, they are "Women."

Competent…bright…sexy…strong…enthusiastic women!

Carol Stoudt exudes a presence that grabs your attention. She is tall and pencil thin, with a smile so warm it could melt a caramel kiss. As the first woman Brewmaster since Prohibition ended, she broke through traditional roadblocks and became a significant role model for the advancement of women in the business world. Throughout the past twenty years, she directed brewing operations for the family business - designing, selling and delivering beer, while raising five children and building a strong partnership with her husband Eddie Stoudt, who runs the restaurant and antiques side of the family business - Stoudt's Black Angus Restaurant and Pub, Stoudt's Antique Mall, Eddie's Breads, and Stoudtburg Village. Carol was selected as the 2005 recipient of the Brewers Association Recognition Award and is a well-respected beer judge. Her brewery has won awards at the Great American Beer Festival in the Vienna Style Lager, South German Style Hefeweizen and German Style Marzen/Oktoberfest categories.

Jenny Talley moved to Utah in 1988, determined to build her experience and passion for homebrewing in conjunction with her pursuit of education at the University of Utah. By 1991, she was apprenticing to Dan Burrick of the Salt Lake Brewers Co-op, and was named Head Brewer at Squatters in 1994. A short time thereafter, she won a full scholarship to Siebel Institute of Brewing Technology in Chicago, Illinois, an honor that sat like a smooth head on a prize-winning beer. Jenny Talley smiles as her long blonde hair catches the lights onstage. She admits that the course was tough - one that required dedication and serious study, but says it was well worth the effort. She has gleaned a mile-long list of medals at the World Beer Cup and the Great American Beer Festival. She won medals six times in the German Style Schwarzbier Category, and has also won medals for her Amber Red Ale, English Style Summer Ale, and Vienna Style Lager.

Teri Fahrendorf, Road Brewer and Brewing Ambassador, catches the eye of the audience with her petite womanly figure and slick pink rubber boots, brewers' style. She is a class act – the purist's example of how "a journey of 10,000 miles begins with a single step."

As a ten-year-old, Teri discovered the wonders of yeast when she baked her first loaf of bread. By 1979, she crafted her first wine, and moved into the realm of mead by 1983. In 1985, she began brewing beer at home and, within a year, felt compelled to do a road trip to experience well-crafted beer from San Francisco to Portland, Oregon. In the fall of 1986, she enrolled in Siebel Institute of Brewing Technology in Chicago. (In a class of 24, she was one of only two women in the class.) After graduating from Siebel, she stayed on to work at Sieben's River North Brewpub, as an unpaid apprentice, but soon became the first woman brewer west of the Rockies when she joined Golden Gate Brewing Company in Berkeley, California. She was on her way!

She joined Steelhead Brewing by 1989, where, as Brewmaster, she built five breweries and directed Steelhead's contract-brewed root beer soda project.

After 17 years as an award-winning Head Brewer at Steelhead, Teri embarked on a 15,000 mile road-adventure, kettle-collaborating with brewers as a guest ambassador, meeting beer enthusiasts in the brewing community, and serving as self-proclaimed "van-potato" and "blog-potato" as she recorded every intricacy of her journey. Read about her adventures at:
https://www.roadbrewer.blogspot.com/

On Teri's website, you will also find a list of women brewers - what Fahrendorf calls the "Pink Boots Society." If you are a woman brewer, she will be happy to add your name to her growing list of womanly distinction.

Don't let the pink fool you. Anyone who brews commercially understands the requirements – knowledge of physics, chemistry and biology; creativity; physical strength; endurance; the nose and palate of a gourmet chef; and passion!

Don't ever forget the passion!

Cheers!

Photo: (left to right) Carol Stoudt, Jenny Talley, Natalie Cirluzo (Russian River), and Teri Fahrendorf 
You Should Also Read:
Beer Goddesses and Surly Girls
The Pleasures of Beer - A Woman's Passion
A Classic Beer Guide for Women


Related Articles
Editor's Picks Articles
Top Ten Articles
Previous Features
Site Map





Content copyright © 2023 by Carolyn Smagalski. All rights reserved.
This content was written by Carolyn Smagalski. If you wish to use this content in any manner, you need written permission. Contact Carolyn Smagalski for details.