Review—Battlestar Galactica: Razor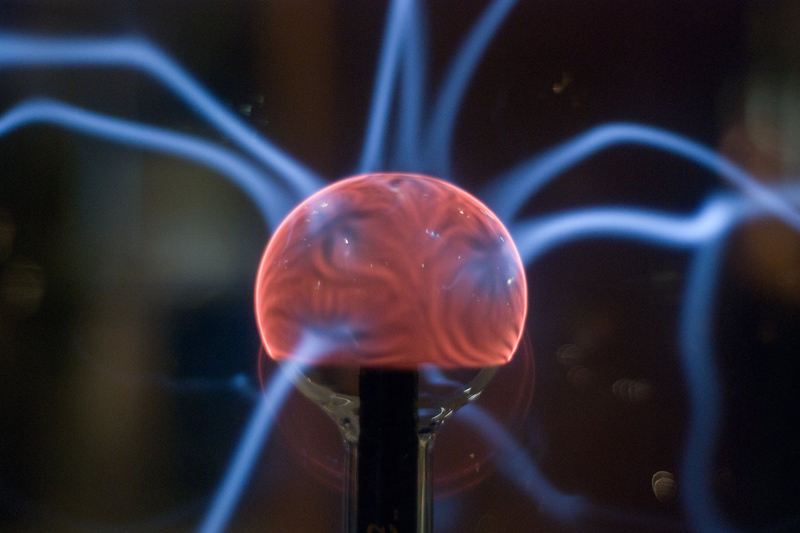 "This war is forcing us all to become razors, because if we don't we don't survive—and then we won't have the luxury of becoming human again." –Admiral Cain

Since its beginning, "Battlestar Galactica" has told a compelling story about humans on the run, facing war and a seemingly implacable enemy. Those of us who are fans of the new series have enjoyed its sharp writing, its dark surprises, its tiny unexpected flashes of dry humor, the way it puts a mirror to society, the way it makes us think about what it means to be human. "Battlestar Galactica: Razor" is a fine addition to this legacy. In fact, it's one of the best movies I've seen all year.

Too bad most of us are only going to see it on TV. SciFi Channel, in conjunction with Xbox 360 and Zune, offered a free showing in theaters last night to fans in eight cities, including mine (Chicago). After being a part of this, I really wish they'd just released "Battlestar Galactica: Razor" as a feature film. A pipe dream, perhaps, but I enjoyed all that geeky camaraderie that comes with being a scifi fan. You know, watching the people who get dressed up in costumes, applauding at the right spots, giving the thumbs-up to the people in line who are sitting against the walls in line waiting for the next showing. Going out to a movie based on a TV show and not being disappointed (see some of the later "Star Trek" films, as an example).

Bridging the gap from season three to season four, which isn't slated to begin until April 2008, "Razor" is a chance to whet our appetites for the series' final season. And it does its job perfectly, adding context and depth to the series while dropping tantalizing hints about the story to come. It's also a great story on its own. "Razor" takes place immediately after Lee Adama (Jamie Bamber) takes control of the Battlestar Pegasus, but there are a series of flashbacks that tell two parallel stories—one about Adama's encounter with a Cylon experiment, 41 years earlier, and one that happened ten months earlier, while Admiral Cain (Michelle Forbes) was still alive and in control of the Pegasus.

The main character is Major Kendra Shaw (Stephanie Chaves-Jacobson, who sadly has not appeared in the series), whom present-day Lee makes his XO in a scene that highlights the show's excellent writing. Adama later says, "I didn't think you could find an XO meaner than Saul Tigh." Ten months prior, she is a lowly lieutenant fresh off the boat, learning that war requires you to do things you wouldn't normally be capable of—especially when Cain is your commander. Her story contains the meat of the plot and is as riveting as anything you'll see on the big screen or the small screen. It also includes details of the pre-war role and capture of Pegasus' Number Six Cylon, which adds layers of meaning to Cain's character. Shaw's conflict-ridden relationship with Kara Thrace (but who doesn't have a conflict-ridden relationship with Starbuck, played by Katee Sackhoff?) is fascinating, too.

The present-day plot revolves around a hybrid Cylon experiment that became an evolutionary dead end. To my mind this is the weakest and potentially most confusing part of "Razor," but "Razor" is so impressive overall that this means little. Besides, it's also an opportunity for a perfect classic "Battlestar Galactica" in-joke or two. But I don't want to ruin the surprise, if you don't know it already.

Much of "Razor" won't make sense to viewers who haven't been keeping up with the new "Battlestar Galactica," but it's such a great piece of storytelling I'd recommend it to anyone. It will air on SciFi Channel on Saturday, November 24 at 9 p.m. ET. Until then you can view two-minute flashbacks of Adama's mission on SciFi every Friday nights through November 16. They'll be available at scifi.com after broadcast. As for myself, I'm waiting on pins and needles for the extended version of "Battlestar Galactica: Razor," out on DVD December 4, which looks like it includes some exciting footage unseen in the TV version.

You Should Also Read:
SciFi Channel


Related Articles
Editor's Picks Articles
Top Ten Articles
Previous Features
Site Map





Content copyright © 2023 by Helen Angela Lee. All rights reserved.
This content was written by Helen Angela Lee. If you wish to use this content in any manner, you need written permission. Contact Helen Angela Lee for details.