5 Tips for a Less Stressful Thanksgiving Week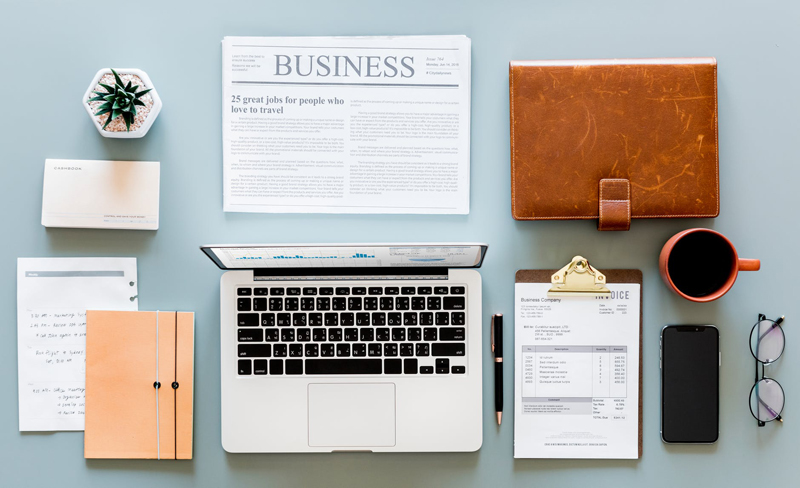 Thanksgiving kicks off the holiday season here in the U.S., and while it's a joyous time, it's not without its share of stress. This year, make it a goal to increase the delight of Thanksgiving while keeping the hair-pulling moments to a minimum. These five tips can help. (Not in the U.S., or not celebrating Thanksgiving? Put these ideas to use for the December holidays.)

#1: Travel Smart
Millions of Americans will be hitting the road (and the sky) over the next week to travel to and from their Thanksgiving destinations. If you're one of them, get a leg up on your fellow travelers by being organized, prepared, and smart. Traveling by air? Arrive at the airport well before your flight—at least an hour and a half, and more if you're checking luggage or need special assistance. And as for that checked luggage, consider saving yourself the hassle of having to wait for it upon arrival—or, worse yet, not having it arrive at all—by going the carry-on route. Keeping your bags with you on the plane will save you time checking in and leaving the airport, and will eliminate the risk of lost luggage.

If you're traveling by car, check local sources to see if there are any problems with the roads on which you'll be driving. Knowing beforehand about construction, road closures, severe traffic, and other obstacles will allow you to choose an alternate route, or at least to allot more time to reach your destination.

Train travelers, try to book a reserved ticket if possible and get to the station early to increase your chances of getting a seat on the train. If your destination is served by a regional or mass transit rail line, consider using it, rather than Amtrak; the ride might not be as plush, but it'll likely be less crowded, and almost certainly less expensive.

#2: Avoid Big Projects
Unless you're planning to spend this week at home and won't be hosting guests, now isn't the time to attempt to tackle big projects, such as catching up on the filing you haven't had the opportunity to do for the past several months or finally clearing out and totally reorganizing your front hall closet. Starting a large project this week, when so much else is happening, increases the chances that you won't be able to finish it, which will leave you worse off, and faced with more disorganization, than you were before you began. Instead, do a few small tasks that will allow you to comfortably entertain guests in your home, or to go away for the week without feeling like something is looming over your head: clear out the hall closet and box up the things you want to sort, weed, and reorganize, for example, or gather all of your papers to be filed in one place. While you're at it, make a list of your next steps—dealing with the closet contents, getting files into drawers—and schedule time on your calendar for next week or the week following to move forward.

#3: Be Prepared
Thanksgiving hosts are faced with a big challenge: cooking a huge meal for several people, with all of the sub-tasks that go along with it. If you're hosting, avoid making Thanksgiving day a crazy, busy rush by doing a few small but important prep tasks beforehand, such as on Tuesday or Wednesday. Gather together the serving pieces you'll use, and label each with a Post-It note so you'll remember which bowl is for mashed potatoes and which is for stuffing. Also bring out any table linens you're planning to use to be sure they're clean and that you have enough napkins or placemats. Check the recipes you'll be preparing and the contents of your fridge and pantry to see what you need from the grocery store, and do your shopping as early in the week as possible. Finally, and most importantly, be sure to give yourself time to relax and get enough sleep before Thursday.

#4: Ask for—and Offer—Help
If you're hosting Thanksgiving, put your guests to work with jobs that will help lighten your workload, such as peeling and cutting vegetables, setting the table, serving drinks, and cleaning up after dinner. When guests ask what they can bring, have an answer, and choose something that can contribute to the meal, whether a side dish, a dessert, or wine or other drinks. If you're a guest at a Thanksgiving meal, offer to pitch in, and take your task out of the kitchen if space is tight so you won't crowd the other things happening in the room. Overnight guests can offer to help with tasks other than cooking the main meal, such as preparing breakfast on Friday morning or shuttling other guests to and from the airport or train station.

#5: Avoid Stores on Black Friday
Finally, strongly consider avoiding malls and big box stores on the day after Thanksgiving, called Black Friday because it was traditionally the day on which retailers finally broke even on their expenses and started to make a profit. Though many stores advertise big sales for Friday, with many opening before dawn, getting the deals you see in the paper or on TV means doing battle with huge crowds, standing in long lines, and quite possibly buying things you neither want nor need simply because they carry discounted price tags. If you feel you absolutely must take advantage of Friday's sales, consider spending a limited amount of time online to buy what you're truly interested in via the store's website. A more pleasant, less stressful, and much less cluttered option, though, is to direct your focus elsewhere on Friday, whether to getting outdoors for a post-Thanksgiving hike, to spending time with friends and family, or simply to relaxing and enjoying a day off.

However you celebrate Thanksgiving, here's hoping it's a happy, organized, and stress-free holiday.


Related Articles
Editor's Picks Articles
Top Ten Articles
Previous Features
Site Map





Content copyright © 2022 by Emily Wilska. All rights reserved.
This content was written by Emily Wilska. If you wish to use this content in any manner, you need written permission. Contact Kelly Jayne McCann for details.