SciFi TV's Top 10 Holiday Wish List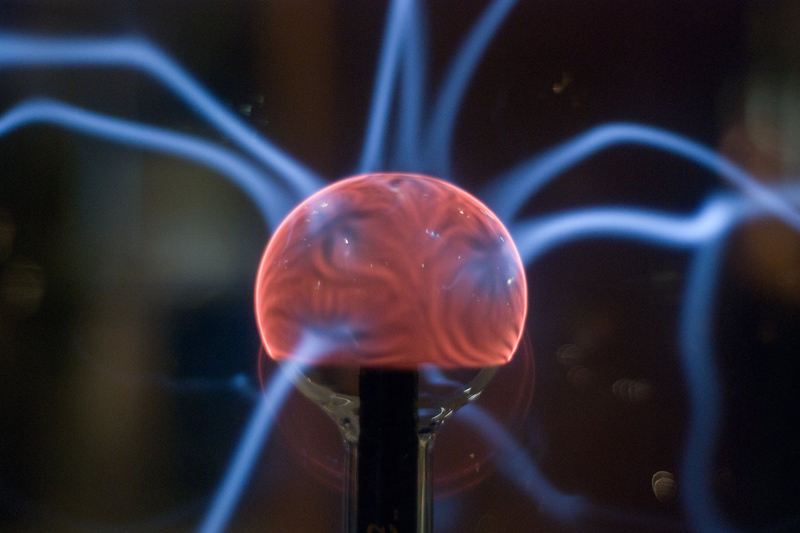 1. Mass Effect (Xbox 360)

Although this one's a video game—an RPG from Bioware, to be specific, I have to include it because I'm sure the robust storyline and well-designed world will appeal to any scifi fan. I'm also sure it's not long before Hollywood will take notice. Reviewers are saying it has the best story they've ever seen in a video game, and it's been compared to "Star Wars," "Battlestar Galactica" and "Star Trek" in terms of sheer quality. The gameplay is fabulous as well. And it's the first in a trilogy, so there's more to come.

The story focuses on an ancient alien prophecy, which claims that every 50,000 years an artificial intelligence will enter this world from a portal. This AI will harvest all organic life. Commander Shepard, the main character, is the first human Spectre, an agent who defends galactic peace. He must help stop the armies of a rogue Spectre agent named Saren. Saren has taken over the Geth, a race of rudimentary A.I. networks, and wants to conquer the galaxy while getting revenge against humanity for what he considers to be injustices towards his race. One major theme of the game is the relationship between AI and biological lifeforms.

2. Blade Runner (Five Disc Ultimate Collector's Edition)

This beautiful offering will be available on DVD, Blu-Ray and HD DVD starting Dec. 18, so it's a great last-minute present for the scifi fan in your life. This boxed set includes all five versions of the legendary film—including the remastered, all-new definitive Ridley Scott final cut, the 1982 theatrical version with happy ending, the 1982 international version, the 1992 director's cut, and the rare Work Print version. This one's considered to be the most radically different one of all. Extras include a feature-length documentary called "Dangerous Days" and a disc full of bonus content, including featurettes, screen tests and 80 minutes of deleted scenes. All this comes in a limited edition Deckard suitcase with collectible memorabilia inside, including a film clip in Lucite. Wow!

3. Doctor Who – The Complete Third Series

If you're like me and unable to sit down at a set time every week to watch your TV show, you probably have a TiVo to record it for later. Well, so do I, but unfortunately I haven't been able to keep up with "Torchwood," "Heroes," and "Doctor Who" and my two-year-old kid all at the same time. That means I'm going to need this DVD, which starts with the Christmas special "The Runaway Bride" and includes 14 episodes. These episodes feature Daleks, the return of the Master, new companion Martha, the return of Captain Jack and the introduction of the "Torchwood" team. If that isn't enough, you also get "Doctor Who Confidential," outtakes, video diaries and BBC promos. No one was happier than I was when this show came back on the air; no one was happier to see that season three was as great as the previous ones. No one will be happier if (hint, hint, dear husband) I find this new collection under the tree on Christmas day. By the way, if you're more a fan of the old school "Doctor Who," it's worth noting that two Peter Davidson episodes came out on DVD at the same time as this collection—"Time-Flight" and "Arc of Infinity." Did you see Davidson's cameo on the latest "Doctor Who" Christmas special? It was worth waiting for!

4. Battlestar Galactica – Razor (Unrated Extended Version)

This was clearly one of the best small-screen offerings of the year. No, scratch that—the best. I can't think of any entertainment event from 2007 that I enjoyed more. I saw enough of the DVD preview to believe that this extended version will offer more than the TV version did. And given how stunning and deep and exciting the TV version was, I'm waiting with bated breath for this to be released on Dec. 4. I am looking forward to seeing it again—the "prequel" that covers Lee Adama's first days in command of the Pegasus is a more-than-worthy continuation of the "Battlestar Galactica" story.

5. The Adventures of Young Indiana Jones, Volume One—The Early Years
The Adventures of Young Indiana Jones, Volume Two—The War Years

Okay, I may have to wait until next Christmas to save up for these two boxed collections, which are extremely pricey. Even so, I've been waiting for this series from the early 1990s to come out for years, and I may just go for it if I get enough gift cards to Best Buy. The first set includes seven feature-length episodes featuring Sean Patrick Flanery as 20-year-old Indy and Corey Carrier as young Indy. In each episode old man Indy gets into a situation that reminds him of a past adventure. Pucci, Degas, Tolstoy, Yeats, Thomas Edison and Pancho Villa are some of the important figures that make appearances in these expansive, beautifully filmed, historically-minded stories. The first set includes 38 additional documentaries, along with celebrity interviews. The second will be out Dec. 18.

6. Twin Peaks – The Definitive Gold Box Edition

A while ago, my husband bought the first season of "Twin Peaks" only to discover that it did not include the pilot episode two-parter. So we never watched it. Now Paramount has finally rectified that mistake with this collection, which includes two seasons of quirky, dark murder mystery made surreal with its characters and innovative techniques. It brings me back to those days when we'd lay out the table with stacks of doughnuts and cherry pie and have ourselves a "Twin Peaks" marathon. Now we can do it again. Please note, though, if you have the previously released seasons on DVD: this "definitive" version doesn't include the commentary from the first season release or the extras from the second.

7. The X-Files – The Ultimate Collection

I think I'm finally ready to watch the whole thing on DVD again, after a few years where the grotesque darkness of the series wore on me and those last few seasons just seemed pointless. But let's face it. "The X-Files" was not only a fantastic show, it was also one of the most influential of recent times. Considering that now you can get all nine seasons together, this is a reasonably priced set. The new collection includes the film, along with the Mythology Threads featurettes from the Mythology collections and extras from previous releases. There's nothing new, but if you were trying to buy all the seasons piecemeal like I was and failing, it's a great Christmas present for sure.

8. Angel – Complete Series Collector's Set

I admit I haven't even gotten the "Buffy, the Vampire Slayer" collector's set from 2006, but that doesn't stop me from salivating over all five seasons of "Angel." Yes, this was a spinoff, but it soon came into its own as a series. Not every episode was brilliant—in fact, there was a season or two that were, let's be kind and say misunderstood. Even so, the story about a vampire trying to make amends is an irresistible one, especially when its David Boreanaz and his gang of very human helpers. We miss Joss Whedon on TV, but at least we can watch the DVDs over and over again.

9. Stargate SG-1 – The Complete Series Collection

Ah, there's nothing better than getting an entire series on DVD. And though the cancellation of "Stargate SG-1" upset many, those who didn't get the hoopla can find out what they missed with this all-encompassing collection. I've heard the packaging isn't the sturdiest so beware. Yet "Stargate" was a fine show for those of us who missed the family-friendly adventure of "Star Trek," and ten seasons are enough to please the most die-hard scifi fans. This set also includes its fair share of video diaries, featurettes and other extras. I'm picking this one up as soon as, er, it's on sale.

10. Transformers (Two-Disc Special Edition)

When I was a kid, I loved these toys. Now that I'm older, the sight of Optimus Prime transforming on the big screen still thrills the heck out of me. Okay, it's a Michael Bay movie and as such it has big, gleaming plot holes you can drive Bumblebee through. Nevertheless, as a director Bay knows how to deliver heart-stopping non-stop action, and that's all a film about vehicles transforming into alien robots truly needs. This special edition includes a disk of extras, which includes comments from executive producer Steven Spielberg and the technical magic involved in making the show. Can you see how I'm salivating?

And when I get some extra gift cards, here's what I plan to get:

1. Galactica 1980 – The Complete Epic Series

Don't be fooled by the packaging. This isn't really the "final season" of "Battlestar Galactica," unless most series continue with a new setting, new situations, new characters and a new name. They did reuse some of the old footage, though. Compared to the original, this series was pretty dismal. Only two of the original series actors made a regular return, and the series was "kiddified" to fit into the educational early Sunday evening slot. Despite that, there are a few good moments, like the episode that revealed what happened to Starbuck. And I find myself strangely wanting to see the episode where all the Galactica kids end up having super powers on Earth. This DVD gets released the day after Christmas, for some reason.

2. Torchwood – The Complete First Series

Maybe you caught the series on BBC America this season. It's a spinoff of "Doctor Who"—a very adult one that does not require you to have seen the original to enjoy. The secretive Torchwood group in Cardiff is led by Captain Jack Harkness and features some very dark, sexy, bold adventures with aliens. I'm convinced they cut some scenes for the American broadcast, so I'm going to pick this one up even though I've seen most of the episodes so far. This will be released on January 22, 2008.



Related Articles
Editor's Picks Articles
Top Ten Articles
Previous Features
Site Map





Content copyright © 2023 by Helen Angela Lee. All rights reserved.
This content was written by Helen Angela Lee. If you wish to use this content in any manner, you need written permission. Contact Helen Angela Lee for details.