Australian Golf Game - Ladders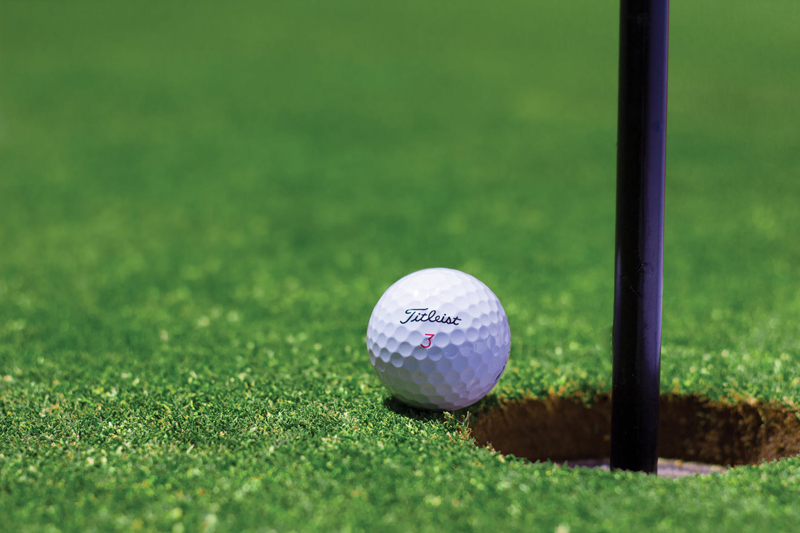 I heard from Helen Reeves through my email about golf games they play at their golf course in Australia. I was so intrigued not only from hearing from someone so far away but just what I was looking for. Finding out what other ladies golf groups are playing on their Ladies Day Golf may be of interest to us all.
This event sounded like it would be great fun and keep ladies of all handicaps interested and competitive with golf. I plan to present this to my ladies golf board and see if it would be a good change from our Ringer board which they have been playing for the past 20 years. I always believe that change is good as it creates new interest a challenge to go along with your usual golf game.
Even the title sounded good as it give players steps to take to improve their game. The play-off at the end of the season was a great idea plus the heckling from the gallery up to time of the persons shot was made sounded like fun. Calling each qualified player a horse and being able to have a jockey to help her during the play-offs is an added feature I loved. This would make a great ending to the year of competitive golf.
I would suggest these Ladder Rules could be changed to suit your own golf club and group of ladies who join your Ladies Day activities. Players have a choice of whether they want to join this type of game since it always uses handicaps all players have a chance to be included and win. Om the Play-off all ten players tee off and a player drops off as they lose. This Golf course also holds a Calcutta as each player is auctioned off, remember this is Australia and gambling is very popular. I do want to thank Helen Reeves for sending this to me. Any other ladies who have fun and different golf games please send them my way. I will share with everyone.
LADDER RULES
•Every stroke round on both Wednesday and Saturday will be counted as a "Ladder" day.
•The best two nets are totaled and this determines the position on the ladder.
•The top 10 ladies with these best scores will be considered to be "on the ladder".
•In the event of a tie, the next best score will be used as in a count back.
•The required entry fee must be paid prior to any game being included as a "ladder" day.
•Ladies may join at any time throughout the year, but the full annual fee must be paid.
•The fee for 2008 will be $15.
•The top 3 ladies on the ladder at the end of the competition will have their $15 returned.
•Those 10 ladies on the ladder at the end of the year have earned the right to participate in the Ladder Play Off.
•If a lady cannot be present at the play off then the next eligible lady may play in her place and will be eligible for any prize that she may win.
•Each lady is encouraged to have a "Jockey" during the play off. The "Jockey" can carry her clubs and give her advice if required.
GOLF LADDER PLAY OFF
RULES:
•The top 3 players on the final ladder list after the last game on Nov. 23rd. will receive $15.
•All 10 players will tee off the first tee together and will complete the hole.
•One player will drop off each hole so that the second hole has 9 players teeing off and so on until there are only two players on the 9th hole. The player with the highest net (using club handicap) will drop off each time. If there is a tie, then a sudden death play off will be held?
•Each (horse) player may have a jockey to carry her clubs and give advice.
•Sudden death play off: All players on the same highest net will have either a "chip off" or a "putt off" or a "bunker off". Each player's ball will be placed on a spot determined by the referee. Each player will then play the ball towards the hole. The player whose ball ends up furthest from the hole loses the right to proceed.
•Heckling from the gallery is permitted until the player is addressing the ball. Silence will then be maintained until the shot is complete.
•Prize money will be divided as follows: 1st - 60% 2nd- 25% 3rd – 15%
Helen also sent the rules for their Calcutta and may include those in another review as we like to keep our articles within a reasonable length for easy reading.
My ebook "Golf is Forever" is now available. Check out this web site to find what it is about and how to order a copy.
https://www.bellaonline.com/ebooks/ebook137


Related Articles
Editor's Picks Articles
Top Ten Articles
Previous Features
Site Map





Content copyright © 2022 by Letta Meinen. All rights reserved.
This content was written by Letta Meinen. If you wish to use this content in any manner, you need written permission. Contact Sandy Eggers for details.