Women's Lib and the Bahá'í Faith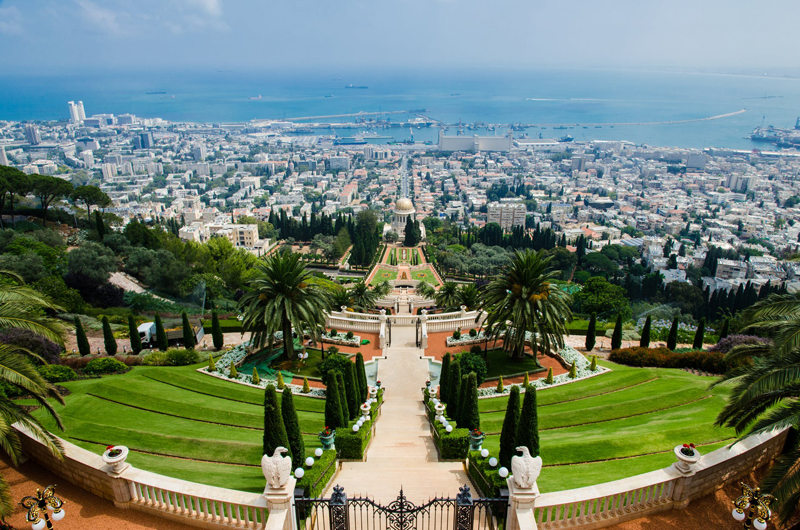 Women's Liberation has come to mean allowing women all the worst behavior that is, if not encouraged, at least forgiven men. This is in my opinion a gross misunderstanding of its original premise. The Equal Rights Amendment to the US constitution is not about bra burning, sexual promiscuity or abortion. It is about something much more alarming, perhaps, because it will result in some major economic changes--such as, equal pay for equal work.

Initially, the goals of the Women's Liberation Movement and the rights of women within the Bahá'í Faith were very similar: recognition of their humanity, access to the same educational, political and career opportunities as men, and a say in governance. Unfortunately, the political aspirations of both those for and against the cause of women's rights has resulted in focusing attention more on aspects of license than of freedom.

There are even senior politicians in the US who state firmly that they do not believe equal pay is even an issue. For those of us who are professional women--and anyone who has read the latest Census report--it is a mind-boggling position. However, when political leaders seem blind to women's issues, implementing change will be difficult and time consuming, but cannot be forced.

Change is best when it is organic and grassroots. Women will have to prove themselves, as well as educate the next generation. This, in my lifetime, has been happening across my own nation. When I was in high school, girls were not encouraged to go to college, except to make a good marriage catch. Legally, a woman could not have her own credit cards, rent an apartment, or get any kind of loan without her husband co-signing. Local and national legislative bodies, not to mention businesses, were led by men.

I'm happy to say that by the time my children were in high school, girls were expected and encouraged to higher education. My generation may have demanded equal rights, but my daughters could all go to college if they wanted. Alas, they are still not being paid equal to their male counterparts, but they are making way more than I ever did!

Bahá'u'lláh, Prophet/Founder of the Bahá'í Faith, declared the equality of men and women, and that there be equal rights and prerogatives for all humanity, but eschewed violence and hostility to achieve them. His son, 'Abdu'l-Bahá, explained the process by which these goals would be achieved, "...while this principle of equality is true, it is likewise true that woman must prove her capacity and aptitude, must show forth the evidences of equality. She must become proficient in the arts and sciences and prove by her accomplishments that her abilities and powers have merely been latent. Demonstrations of force...are neither becoming nor effective in the cause of womanhood and equality. Woman must especially devote her energies and abilities toward the industrial and agricultural sciences, seeking to assist mankind in that which is most needful. By this means she will demonstrate capability and ensure recognition of equality in the social and economic equation." - 'Abdu'l-Bahá, Promulgation of Universal Peace, p. 283-284

Further, he advised that the process and workers need to be calm and composed, so that the work will proceed with wisdom; otherwise there will be such chaos that the goal will be abandoned. He counseled frustrated and angry women to engage in matters of pure spirituality rather than contend with men. In my lifetime, I have seen this working!

Women around the world are, in fact, demonstrating not only equality, but even superiority in many fields. Given the chance for education, women are proving their capabilities. As the number of educated women in the world increases, there will be both social and economic changes, but the prospect doesn't have to inspire fear.

Equality to Bahá'ís does not mean that women should become men, or men become women. The masculine and feminine qualities complement each other and must be balanced in every individual, as well as society as a whole.

"The truth is that all mankind are the creatures and servants of one God, and in His estimate all are human. Man is a generic term applying to all humanity. The biblical statement "Let us make man in our image, after our likeness" does not mean that woman was not created. The image and likeness of God apply to her as well....To accept and observe a distinction which God has not intended in creation is ignorance and superstition...." - ibid, p. 75

We can all have a part in achieving parity between the sexes. Join in. It is happening--little by little, day by day. The increments may seem small, today, but amazing things have happened just in my own lifetime.
You Should Also Read:
What Men Gain from Women's Equality
Equality of Women and Men
Hear the Women Roar


Related Articles
Editor's Picks Articles
Top Ten Articles
Previous Features
Site Map





Content copyright © 2022 by Cheryll Schuette. All rights reserved.
This content was written by Cheryll Schuette. If you wish to use this content in any manner, you need written permission. Contact Cheryll Schuette for details.