Asthma Holiday Survival Tips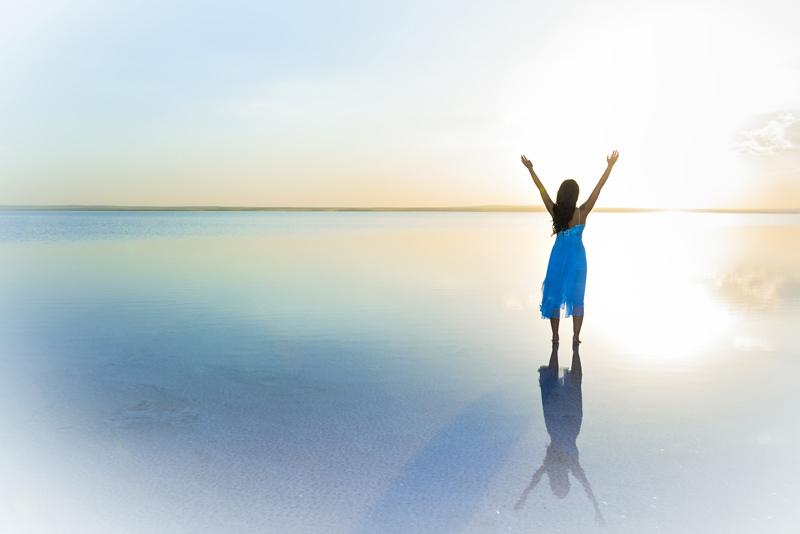 The holiday season is a wonderful time to gather with family and friends. Beginning with Halloween and Thanksgiving, and going on through Christmas and New Years, the holiday season is a very busy time of the year for many of us. However, holidays can be dangerous times for those who have asthma.
Holidays usually mean piling your family into a car or onto a plane and traveling to visit family and friends. This means asthma patients have increased exposure to asthma triggers such as smoke, food, dust mites and pet allergens, along with high excitement and increased stress levels. All of these triggers can be dangerous for an asthmatic. You can enjoy the holidays in spite of asthma. There are a few things you can do to keep your and your kids' asthma under control during the holidays.
1.
Safe travel.
If you plan on traveling for the holidays, you can be prepared beforehand. Here is a list of items to take along when you travel with asthma.
a. Make sure to have your insurance cards and your doctor's or healthcare provider's contact information.
b. Pack extra copies of your asthma action plan.
c. Pack enough asthma medicine to last through your trip, including your emergency/quick-relief inhalers and nebulizer (if you have one). It is helpful to pack at least seven days extra asthma medication in case you misplace some of your medications, or if some are lost while traveling. In addition, if your trip is disrupted, you will have medications to cover that extra travel time.
d. Pack your peak flow meter. Be sure to pack your peak flow meter and use it daily (or as directed by your doctor), as this instrument will alert you to changes in breathing ahead of an asthma flare or attack.
e. You might discuss your trip ahead of time with your doctor, and ask if it might be possible to travel with extra emergency medications such as an epi pen, corticosteroids or other asthma medicines. Also be sure to ask your doctor how to handle any asthma flare or emergency during your trip.
f. Be sure you and your family have all had flu shots in order to avoid catching the flu during the holidays. Flu and other respiratory illnesses can be dangerous for asthmatics.
2.
Food allergies.
Food allergies can be more challenging when traveling and visiting family and friends during the holidays. Here are some tips you can use to stay safe and avoid problems with food allergies.
a. There are usually a few people who don't have a good understanding of food allergies, and insist you try a bite of this or that. It can be difficult to say, "No," but it is important to politely decline offers of food that might bring on an asthma attack.
b. It is helpful to pack your own food to take to parties and gatherings. This can help you to avoid food that could cause you to have an asthma attack.
c. If you might be eating out more often during the holidays, it is helpful to see if there are restaurants that are able to cater to food allergies. You can usually email or phone the restaurant to see if they can fix food you can eat.
d. Be sure to keep your asthma medications with you at all times, especially your emergency medications, such as your quick-relief inhaler and/or an epi pen.
3.
Indoor asthma triggers.
There are many indoor asthma triggers you might encounter during the holidays including dust and dust mites, scents and perfumes, smoke from fires and candles, and pet dander. Here are some tips to help you avoid these asthma triggers during the holidays.
a. Keep rooms ventilated when using a fireplace or wood burning stove.
b. Travel with your own dust mite-proof pillow case and/or mattress protector to avoid dust mites when sleeping.
c. You ask your doctor about pre-medicating if you will be visiting a home with pets.
d. If staying at the home of family or friends, ask the host/hostess not to burn candles or incense, and not to use air fresheners.
e. Consider wearing an allergy mask if you are very sensitive to indoor triggers. A mask will help to filter the air you inhale before it reaches your airways.
4.
Manage stress.
Stress and excitement can set off an asthma flare or an asthma attack. Take these steps to manage stress and strong emotions.
a. Stay on your normal exercise routine as much as possible. Exercise helps to relieve stress and use up excess calories, keeping you in shape.
b. Practice some deep breathing exercises in order to help ease tension and stress.
c. Stay on a healthy diet as much as possible during the holidays.
d. Get plenty of rest and take time to relax and de-stress.
Following these simple tips can help you and your kids to avoid asthma problems and to have a wonderful, safe holiday season. Always be sure to check with your doctor before making any changes to your asthma medications or life-style changes.
Happy holidays!
Please check out my new book
Asthma's Nothing to Wheeze At!
Now also available on Amazon
Asthma's Nothing to Wheeze At!
You Should Also Read:
Traveling with Asthma
Indoor Wood Burning and Asthma
Winter Asthma Control


Related Articles
Editor's Picks Articles
Top Ten Articles
Previous Features
Site Map



Follow @SherryAsthma
Tweet





Content copyright © 2023 by Sherry Vacik. All rights reserved.
This content was written by Sherry Vacik. If you wish to use this content in any manner, you need written permission. Contact Sherry Vacik for details.