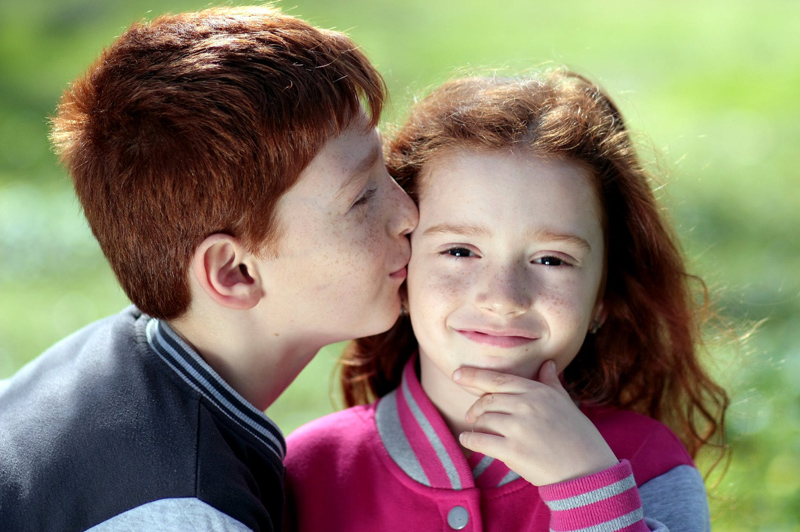 When I was 13, with no one to understand me, and six intolerable siblings, I ran away. As I made my way into the nearby woods, I immediately had second thoughts. It was snowy, cold and nightfall was quickly approaching. I decided to go back home, but first I would make them worry. So I stayed in the woods for hours envisioning the frantic search for me. I imagined police cars blocking my street, my family crying and yes, if I strained my ears, I could almost hear a helicopters overhead. Clearly, they had suffered enough, so I went back.

Although the street outside my home was calm and quiet, inside there was pure pandemonium, right? Wrong. My brothers and sister were entertaining themselves by watching TV, wrestling and playing ping pong. I marched to my mother's room. Surely my overprotective, stay at home mom was worried sick, right? Wrong again. She was asleep. I smile now remembering how I had "run away" and nobody even knew it!

Mine is not the first story like this, nor will it be the last. I've had plenty of laughs as I exchanged stories with others from big families who've had similar experiences. In a household full of siblings, you can easily be overlooked, ignored or even pushed aside. I was one of many who had gotten 'lost" in a big family. As a child I was able to get over it quickly. However, looking back as a parent, I use the incident as a reminder to keep a taunt family line tethered to each child. Here are a few tips I've found useful in keeping the connection strong:

1. Family night – A weekly, monthly or bi-monthly gathering is not a new concept but it is effective. Taking turns to plan the activity is a great way to give each child a voice. Be creative! As long as there is plenty of family interaction, your night will be a success.

2. Love unconditionally – Loving without judgment provides a sense of security and confidence. Teaching forgiveness by example is also recommended.

3. Use the fine art of compromise – Be patient, fair and listen to individual points of views. Know when to stand firm and, of course, when to bend.

4. Cultivate common interests – Your efforts will go a long way in creating great sibling memories and in forging long lasting bonds within their relationships.

5. Encourage individuality – Every child will not be the funny one or the smartest one but know that they have a special gift too! Help them focus on putting their best foot forward and do not allow them to obsess over their siblings' positives.

6. Eat dinner together – This is can be tricky when you have teenagers and busy schedules, so you might have to use the fine art of compromise. It may be difficult to get a nightly commitment but even if you can agree on a few times a week, call it a victory.

7. One on one time – Regularly spending quality time with each child gives them the opportunity to distinguish themselves from their siblings. It's also a chance for parent and child to learn how to communicate, which is an important step in establishing family harmony.



Related Articles
Editor's Picks Articles
Top Ten Articles
Previous Features
Site Map





Content copyright © 2022 by Nina Guilbeau. All rights reserved.
This content was written by Nina Guilbeau. If you wish to use this content in any manner, you need written permission. Contact Nina Guilbeau for details.