Sibling Rivalry During the Holidays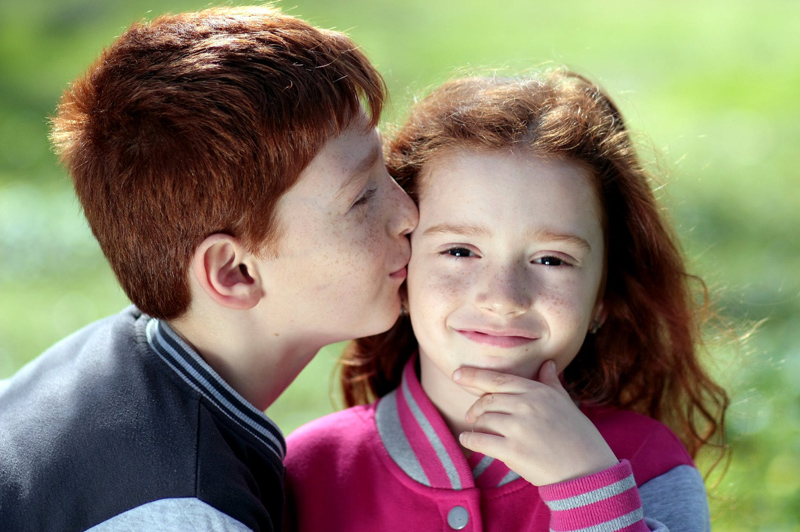 Christmas is a great time of year but sibling rivalry never takes a holiday. Many parents find themselves in a dilemma in the gift giving department as they try to satisfy the wants of each child. Siblings often make comparisons to the number and size of the wrapped presents and once gifts are open, the attention turns to who received what they asked for and who had to settle. You can address these problems with your children by planning ahead and you can even make it enjoyable.

First, organize your shopping to make sure each child has an equal number of gifts. Then using different color wrapping paper, assign a color scheme to each child but don't put the name tags on them. For instance, all wrapping paper that is green or heavily influenced with green will be used for one child, red for another and blue for another. (You can also use colored ribbons; just make sure they're fastened securely.) This is a stress free way to avoid the counting and size comparison of gifts since they won't know who gets what, but you will! This can turn into a fun game as they try to figure out which present goes with which child and by switching colors schemes each year, you'll be able to keep them guessing.

Once gifts are opened, then the comparisons are completely materialistic and any jealousy between siblings will be intensified. If the perception is that you've played favorites, you will have a problem that will last well beyond the holiday season. The best thing to do is to have them make out a holiday wish list and put a star next to the two or three gifts they want the most. If one of the noted items is completely out of the question (incompatible age, budget, family values), let them know ahead of time so they won't be extremely disappointed on Christmas day. This also gives you a chance to talk calmly and privately about the reasons why you're not allowing them to have the item.

In addition, you can discuss the possibility of them getting the requested item in the future or if they're comfortable with a substitute (an MP3 that's not an IPOD). Also, a good rule of thumb is to equalize the money spent for each child. At a certain age, cost comparison can become the center of controversy, too.

In the meanwhile, encourage the children to have fun and use their imagination when making their wish list. Have them include anything and everything they want in the entire world. You can even have a contest to see who can come up with the most fun, inspiring and creative list. The winner can be announced on Christmas day and receive the mystery gag gift. The lists can be quite entertaining as I've received lists with items ranging from world peace to Johnny Depp to a new smell for Dad's feet!

Of course, once you have a teenager amongst the siblings, gift ideas began to change drastically. At some point, almost everything is replaced by the word "money". If they're asking for cash, give them "cash with a twist". Prepaid, reloadable Visa debit cards are the way to go for teens as young as thirteen. The cards are accepted everywhere that takes Visa debit and can be used with or without a PIN. Adding funds is easy and can be done at any time via the internet or an 800 number.

There are tremendous benefits to parents,including tracking purchases online, zero liability for unauthorized charges on lost or stolen cards, low balance notification and the ability to suspend the account. Since teens usually have immediate access to newly added funds, the card is a great way to get cash to them in an emergency. Monthly statements are available so it can be used as a tool to teach financial responsibility and it's extremely convenient for allowance administration, pay for chore completion and gift giving for long distance relatives.

Hopefully, as a result of all your skillful planning you will create family fun and avoid the many negatives of sibling rivalry which can ruin your holiday.



Related Articles
Editor's Picks Articles
Top Ten Articles
Previous Features
Site Map





Content copyright © 2023 by Nina Guilbeau. All rights reserved.
This content was written by Nina Guilbeau. If you wish to use this content in any manner, you need written permission. Contact Nina Guilbeau for details.