Beauty Tips For Ethnic Skin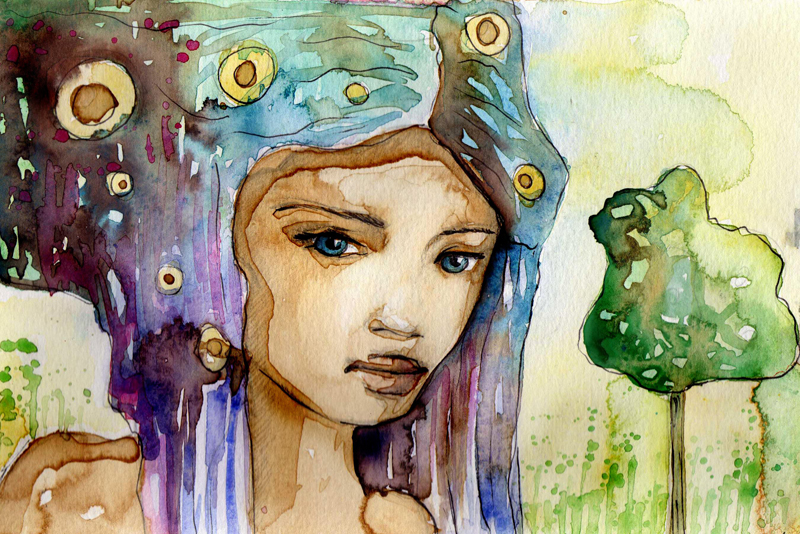 When we consider beauty tips for ethnic skin, let's take a look at some of the things that are often done. We become the bearer of bad skin and hair by the things that we choose to use on our skin and hair.
Beauty Tip 1 for Ethnic Skin: Tools? Are they really necessary for your Face?
Take caution in the type of tools you use on your skin and by tools I mean brushes. I've gotten a lot of calls from people wanting to know if it's okay to use a brush to work the cleanser in so to speak and thinking that it will help exfoliate dead skin cells. For some of you, it could. However, for most of the calls I get, your skin has already been traumatized because of too much pressure when using the brush and using it too often.
If you choose to use the brush and exfoliate your skin, once or twice a month is good because you don't want to use this type of tool on your skin every day. New skin cells generate every 28-30 days. So exfoliating every 10 days (3 times a month) would be a good way to minimize the buildup of dead skin cells and keep them at bay. What happens as you mature? The new cells regenerate every 40 days. So when you're going in and performing this regimen frequently and exfoliating on a daily basis, you're bringing trauma to your skin and not giving it a chance to rebuild new cells that are going to naturally come about.
And you're wearing the outer layer of your skin into a thinness showing a veiled type of skin, which means that it becomes more susceptible to being traumatized or injured when you use these brushes. A brush can scratch, cut or scrape your skin without you even realizing it. And it's not until you go back to apply a serum or toner that you'll know you have trauma to your skin.
Another tool is the microdermabrasion pad. They come in a jar like cotton swabs but they're more like the texture of a loofah. That's going to be just as traumatizing as a brush to your face. I say that because most of us have no control when it comes to using these types of things.
Beauty Tip 2 for Ethnic Skin: The Right Skin Care Product
Make sure when you're using creams and butters that you use a cream that's been formulated for your face on your face and the same for your body. I say that because the skin texture on the lower parts of your body (shoulders and breast down) is thicker than your face. If you use creams or butters on your face that are meant for your body, you can cause unwanted breakouts, clog your pores or have an allergic reaction.
Formulations for your face are done using the same product, but the percentage applied is different.
Beauty Tip 3 for Ethnic Skin: Lifestyle changes will reduce Stress
When you are working with your hair, whether natural or relaxed, and you've got thinning temple or crown or breakage, usually you've got 2 things that are contributing to this type of condition. One is your stress level and the other is nutritional intake. What type of pressure are you under? What are your living conditions like? What's your job situation like?
All of these things can have an effect on the condition of your hair. A lot of times the hair starts to thin out and break off and start falling out. And with your nutrition, when you're not eating foods that are going to nourish your body from within, it's not going to produce healthy cells and blood, and those are what feed the organs in your hair.
When you're eating healthy, you're feeding from a cellular level and producing healthier skin and hair. When you use serums which are made to nourish, nurture and replenish...typically they will be well endowed with essential oils and carrier oils like jojoba, grape seed and coconut oil. You want to make sure you use them sparingly. You don't have to put a lot of oil on your scalp to give it a deep massage.
A deep massage can be done gently especially if you have the challenge of your hair thinning and your hair breaking. Anything you do to counter-act that, say for instance you've got an herbal hair growth serum that you're using and a supplement for internal purposes, as the new hair grows through the scalp, it's very sensitive and delicate. So if you go in massaging like you're massaging your feet, you risk breaking the new hair and not giving it a chance to fully develop through the scalp.
So be very gentle and don't use a lot of hair serums for the scalp. Every 2-3 days is fine and give your hair and scalp a good chance to breathe and you'll have to have patience. Patience is something that's going to be needed and when you resolve yourself to patience it also allows you to operate under a less stressful type of mode.
Until Next time ...
Juliette's Website
https://www.nyrajuskincare.com


Related Articles
Editor's Picks Articles
Top Ten Articles
Previous Features
Site Map





Content copyright © 2023 by Juliette Samuel. All rights reserved.
This content was written by Juliette Samuel. If you wish to use this content in any manner, you need written permission. Contact Juliette Samuel for details.