Essay - Why I Heart Heart The Doctor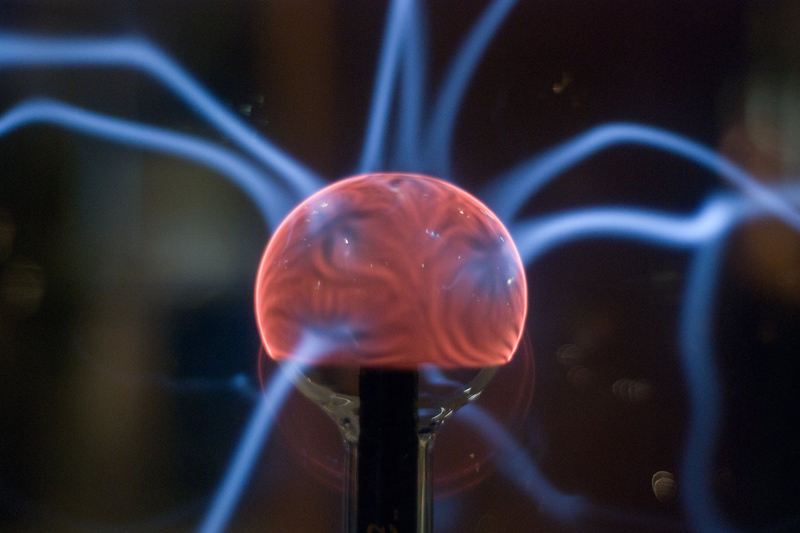 Last week a friend of mine posted on her Facebook page that she was going to start watching "Doctor Who," and would those of us who like the show please explain why? I sat there for a minute, realizing there was no way I could easily encapsulate my fascination for the show in any short, pithy sentence suitable for an Internet-friendly soundbite. Someone else responded by saying he saw a few episodes and thought the show was "meh." I never wrote anything down to defend the show, because how do you describe the 50-year history of this show in one or two sentences? How can I possibly describe "Doctor Who"'s continuing influence on me through decades of my life?



So I went to Wikiquote to hear what other people have said about the good Doctor and his TARDIS, hoping for some help.



Craig Ferguson said, "It's all about the triumph of intellect and romance over brute force and cynicism." To which I reply, "Yes!" I love the fact that the Doctor thinks things out and never carries a gun. But that doesn't begin to cover it. 



Neil Gaiman said, "'Doctor Who' has never pretended to be hard science fiction...At best, 'Doctor Who' is a fairy tale, with fairytale logic about this wonderful man in this big blue box who at the beginning of every story lands somewhere where there is a problem." I agree with this statement, because even as a teenager watching the show I never could figure out what the internal logic of the series was, other than what Gaiman just described. The Doctor was God-like, in a quirky and clever and unashamedly British way, and it was reassuring to know he was rattling around the universe in his broken time machine, able to save the world by sheer force of cleverness. And a little help from his friends.



And Steven Spielberg said, "The world would be a poorer place without Doctor Who." Blam. That's exactly it. The soundbite I was looking for. Well, except that it doesn't mean anything.



Oh dear. Looks like I"m going to have to try again, in my own words.



When I was 13, I discovered "Doctor Who." This was thanks to a guy friend in junior high school. I don't recall exactly what he said or did that made me tune in, although he did wear a trench coat and a long, Tom Baker-era scarf to school. I'm sure that intrigued me, at least.



Wait, back up. Actually, the first "Doctor Who" episode I ever saw was earlier than that, I think. My dad was watching it for some reason, during the Peter Davison era, and it had dinosaurs in it. I must have been closer to 10. I never knew what the show was until I caught more Peter Davison episodes years later. I immediately liked the show, but had no idea what it was or when it was normally on. It's so long ago I don't really recall what attracted me at that time, although I imagine it had to do with the quirky characters and adventure.



In my viewing area, 40 miles away from Kansas City, "Doctor Who" aired at 10:30 p.m. Friday nights. And rather than showing one half-hour episode at a time, they'd air a whole story, which could be anything from two episodes to six or more. I regularly fell asleep during the show, especially during the First and Second Doctor years when the stories could go on and on...and on. And in the early days of VCRs I learned to start recording at the beginning so that if this happened, I could catch the rest later. Every week when I could, from age 13 to age 17, I'd sit down on Friday nights with the Doctor.



In high school, I used to buy a small bag of cheese curls each day and hoard them, then bring them home on the weekend so my sister and I could munch them during the show. I attended a couple of "Doctor Who" conventions, which was pretty much my first experience with the unique fellowship of science fiction fandom. After that I think my exposure to the doctor was limited (the show was cancelled in 1989, the year before I went to college) until DVDs and the new series came along, although every once in a while I'd break out my old VHSes and watch a story just for fun. 

As a result, I feel like my "Doctor Who" experience is tied up and inseparable from my adolescence. Those years, rife with insecurity and angst as they are, make the things you loved during that time take on a certain unmatchable quality. They were your friends, your comfort, what you could always count on to make you feel better during the most intensely emotional part of your life. No matter how bad my week was, I always knew the Doctor would save the day at the end of it, with the help of companions who weren't all that much different from me, and it was good. I wanted to be a companion, and I wanted to travel with the Doctor. That was my dream of escape. It was my Twilight.



I'm an adult now, and I'm viewing "Doctor Who" through the lens of an adult--one who actually did survive adolescence, with the help of the Doctor, and grew up to become a normal and functioning member of society who just happens to attend a "Doctor Who" convention every year. The new series is better than the old in many ways, and I watch it because it has more emotional content than the previous series, because it has better special effects, and because I like the new changes. The companions are stronger and have more of a role; the Doctor is a bit darker, because he's seen and experienced more, and the adventures are more modern and more complex. However, it continues a long and storied tradition, scaring 9-year-olds silly as the first Doctors did, with a non-human hero who fixes things using reason and compassion.



So if you want to know why I love "Doctor Who," this covers part of it. For the rest, you'll just have to watch it for yourself.


Related Articles
Editor's Picks Articles
Top Ten Articles
Previous Features
Site Map





Content copyright © 2022 by Helen Angela Lee. All rights reserved.
This content was written by Helen Angela Lee. If you wish to use this content in any manner, you need written permission. Contact Helen Angela Lee for details.