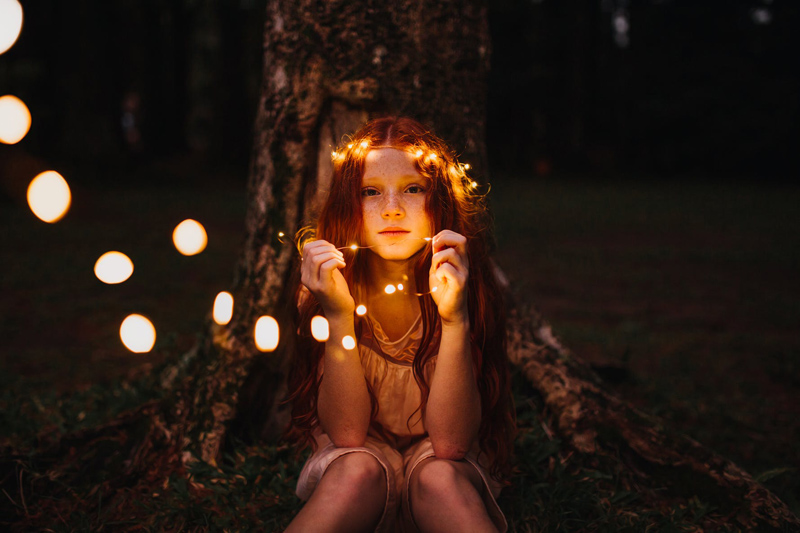 The heartwarming family drama from award-winning producers Michael Landon Jr. and Brian Bird, Saving Sarah Cain, is based on the beloved bestselling novel, "The Redemption of Sarah Cain," by the award-winning novelist Beverly Lewis.

In this story of love, sorrow, sacrifice and redemption, Sarah Cain is a self-absorbed, highly driven Portland newspaper columnist, played by newcomer Lisa Pepper, who was once capable of some of the most edgy storylines. But now, she finds herself struggling to regain her creative edge. Though her career seems to be fading before her eyes, her personal is blossoming, as her boyfriend, Bryan, played by Tom Tate, is prepared to propose to her.

It is when she receives a phone call informing her that her long-estranged only sister, Ivy, has passed away, and she is told that she must attend the funeral. Little does she know that her life is about to change dramatically, as she has been named legal guardian of her five orphaned nieces and nephew, Lyddie, played by Abigail Mason, Caleb, played by Soren Fulton, Anna Mae, played by Danielle Chuchran, Josiah, played by Tanner Maguire, and Hannah, played by Bailee Madison. Faced with instant motherhood to five Amish orphans, Sarah realizes that she must decide whether or not to raise the children in Portland or sacrifice her career and raise them in the heartland of Lancaster County, Pennsylvania. For Sarah, who lives for her work, this isn't really a difficult decision at all. At the urging of her editor, Bill, played by Elliot Gould, Sarah decides to exploit her situation to allow her writing to soar to greater heights.

As the children try to adjust from the plain clothes life to modern life, Sarah begins to secretly tell stories to her readers of her nieces and nephew experiences. Lyddie, who has become a surrogate mother to her siblings, strives to remain committed to the faith in which her parents were devoted. Caleb, tempted by the world's offerings, joins the wrestling team where his hard work and strength allow him to shine. However, both Caleb and Anna Mae experience peer-pressure from his new friends in order to fit in with the kids at school. Because Anna Mae is mockingly complimented on the way she dresses, she takes her Aunt Sarah's clothes so that she might impress the other girls at school.

When the children find out that their aunt has sold their privacy to boost paper readership, they, as well as Bryan, are hurt and angry and feel betrayed by her selfish deed. The children demand to be returned home to live with their foster mother, Miriam, played by Tess Harper. And, although Bryan understands her need for adoring readers, he cannot understand why she would sacrifice the love and trust of the people around her, nor can he simply condone it. As a result of his aunt's betrayal and the argument that follows, Josiah runs away. When he is found, Sarah desperately begs for his forgiveness. As he hugs her, she finally realizes what it means to forgive, and to be forgiven. All those years, Sarah allowed her bitterness towards her sister to keep her from forgiving. She now knows that she must honor her sister's memory by allowing her children to live and grow in the world that they know best. But, it is only through the words of her departed sister, Ivy, that Sarah Cain finally knows the truth and realizes that she must sacrifice what she knows and loves in order to serve her family and to save herself.

Having premiered on the Lifetime Network on the August 16, 2007, Saving Sarah Cain arrives on January 15th, 2008 on DVD from Fox Faith, the faith-based programming label from Twentieth Century Fox Home Entertainment.

You Should Also Read:
Saving Sarah Cain at FoxFaith: Family and Christian Movies
Saving Sarah Cain at myLifetime.com


Related Articles
Editor's Picks Articles
Top Ten Articles
Previous Features
Site Map





Content copyright © 2023 by Cathy Spearmon. All rights reserved.
This content was written by Cathy Spearmon. If you wish to use this content in any manner, you need written permission. Contact Cathy Spearmon for details.