"Resident Evil: Extinction" Interview: Oded Fehr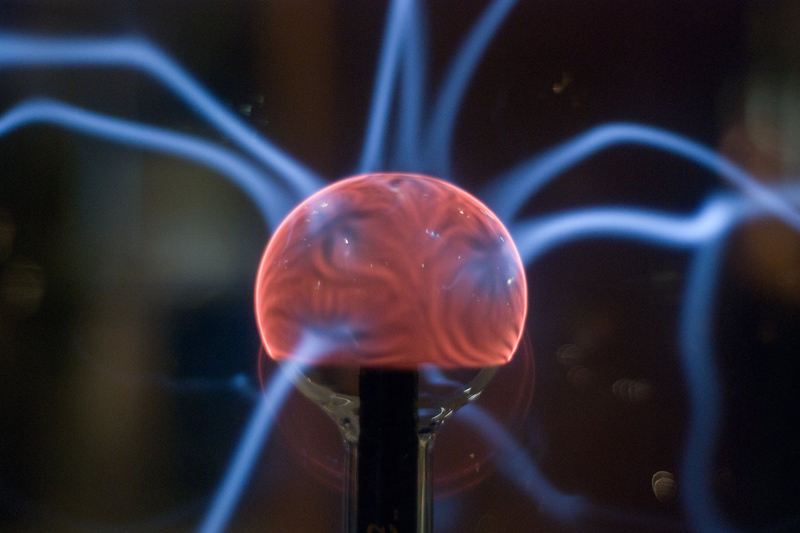 Oded Fehr is a veteran of two "Resident Evil" films, playing soldier-for-hire Carlos Olivera. Here, in the first article of three, he dishes about "Resident Evil: Extinction" and his experience with the film.

Q. Tell us a little bit about "Resident Evil: Extinction." How's it different from the previous films?

Oded Fehr: It takes place mostly during the daytime. It's out in the desert. The world is gone, finished—there's practically nobody there and this group of people is driving in this convoy, trying to survive while Alice is off surviving by herself, alone. And then they join together. It was very different than what the second one was, what the first one was. I think the second one just had so many zombies—it was just overpowering…and it was very dark, it was constant night.

It wasn't much of a journey to the characters, it was more a lot of action….There are these little bits and moments where the characters just look at each other, and there's so much information that goes through that I didn't feel we had in the second one. It's definitely a different movie. I think it's elevated—it's not your typical horror movie, it's a lot more. This would speak to a much broader audience, in my opinion. With the second movie, my wife, she tries to be kind, but she was like "Okay, this is not for me. It's great fun, but it's not for me." This one she's like, "It's great—a little too much blood and stuff, but great."

Q. Can you tell us a little about the DVD release? Did you do the commentary again?

OF: I was horrified to find out that they were filming us this time around. When we did the commentary last time around, Milla (Jovovich) and I did the commentary for the second one, which was a blast. We'd just sit then and rant on—it's just stupid. Both of us like to talk a lot, and it was just great. So this time around they called me up and go, "Uh, yes, do you need a makeup artist?" I'm like, "Sorry, what makeup artist are you talking about?" They say, "You're going to be filmed (for the Sony Blu-Ray release)." There's going to be a little square on the side where Milla and I are going to be shown chatting. It's going to be very boring—I've got two kids and Milla's pregnant, so all we did was talk about children—I mean, literally.

Q. What would you be doing if you weren't an actor?

OD: If I wasn't an actor, I'd be very fat. I'd probably be wearing a tank top and be very sweaty with a beard, watching a football game or something. I really love food and all the rest of that and hate to work out. But that being said, as an actor you're always at some level of readiness. When I got the role, and it was three months in advance, I knew I was going to do it, so then I go to the gym and work five days a week, and I'm very blessed with a body that reacts well, so I buff up and try to look like the soldier that (my character) is, and that's it.

Q. Did you have to go through a lot of training for the role this time around?

OF: This movie didn't have as much training as the last one, because in the last one we had a unit landing and we were doing military fighting, so we had a lot more of an emphasis on that. In this one, these guys are just trying to survive. They've got weapons, they've got them gathered—they're just trying to survive.

Q. What were your stunts like? More challenging, or less, than the previous film?

OF: On this one I was never hoisted on cables. I did running a quad and fighting and stuff, but I never did any flying kicks or anything. On the last one, though, I had a scene where I'm jumping out of the helicopter and what we did was, we had me above a parking lot. They hoisted me with this cable on a crane, brought me up about 45-50 feet above the parking lot, and they basically dropped me. There's this thing called a descender, it slows you down the last ten feet until you stop about three feet over the cement. I've got to tell you, that was the scariest thing I've ever done in my life. I really needed to change my pants after it. It was not a good experience—I never enjoyed it and I never, ever want to do it again. It looks great, but it's just not me. I don't like heights. I don't even do roller coasters!

Q. Do you think this will this be the end of the "Resident Evil" franchise for sure?

OF: I have no doubt that if this movie makes a s---load of money, that the studios are going to be wanting to do something more, whether it be a spinoff or whatever. I know that Paul (Anderson, writer) and Milla feel that this is a great trilogy and it's great to end it with this one because it's the biggest, strongest, the best, and leave it at that. But that being said…I think it would be really cool to voice a video game that (takes place) somewhere earlier in the mythology or something.

Q. What's your biggest fear?

OF: My biggest fear, now that I have children, is anything to do with children. Other than that it's probably fear of heights. I'm not good at heights. Let me tell you one quick thing about the dark. A lot of people are afraid of the dark? I had great training by my mom. I never hung the washing on time, so I always had to do it at night because I would never do it during the day when she would ask me…I used to have to go every night (when it was) pitch black and I remember as a child I was so scared, every night, to hang the washing. I just taught myself not to be scared of the dark.

"Resident Evil: Extinction" was released for DVD on January 1, 2008. Pick it up today at your favorite store!

You Should Also Read:
Resident Evil Capcom Site
Resident Evil Official Sony Movie Site


Related Articles
Editor's Picks Articles
Top Ten Articles
Previous Features
Site Map





Content copyright © 2021 by Helen Angela Lee. All rights reserved.
This content was written by Helen Angela Lee. If you wish to use this content in any manner, you need written permission. Contact Helen Angela Lee for details.