"Resident Evil: Extinction": Milla Jovovich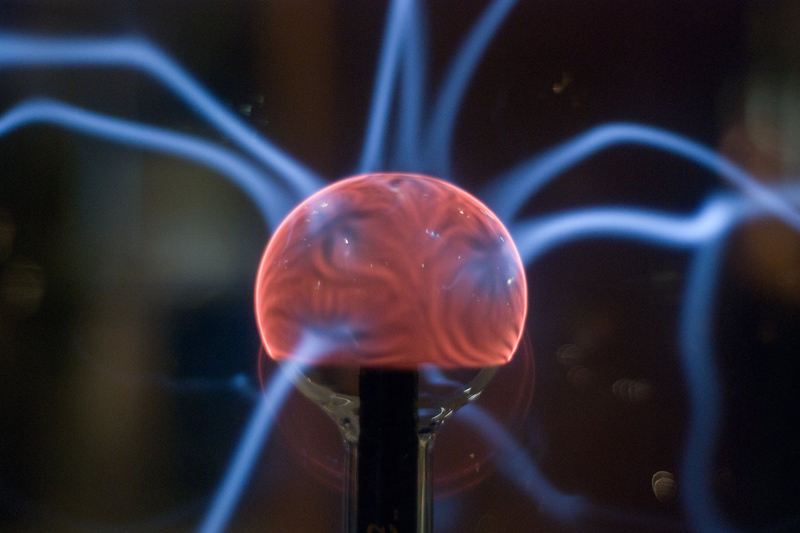 Milla Jovovich plays the heroine of the "Resident Evil: Extinction" movies, Alice. In this interview, she discusses the challenges and the fun in filming this possibly last installment of the franchise.

Q. Was it easy to decide to get involved with the third "Resident Evil" film?

Milla Jovovich: I would never have imagined it, making the first one, that we'd actually get to number three, so it's really cool. I was very skeptical before, when I'd gotten the phone call and gotten the script to do the third one. I said, "I don't know if I want to do this." I wasn't totally happy with the second one, and just didn't really know where this franchise could go. And number three could have felt really a bit cheesy.

Q. What convinced you to tackle Alice and the Resident Evil world again?

MJ: I'm really impressed with the third script, and I just felt like the whole feeling of the film was different. I loved the fact that this movie pays homage to the whole Mad Max genre and "The Birds." I thought that was really cool. There are a lot of young people who don't really know those films anymore…And then you have these really cool set pieces like Las Vegas half-buried in the sand, which is just so creepy, and especially with all the issues with global warming going on, you get the feeling it could be that way if we're not careful. I thought there are some really interesting things as an actor for me, because I get to channel a female Clint Eastwood a bit in this movie. And at the same time, I got to play clones of myself. It just felt like there'd be some really interesting things for me to do in this film. And of course I love action, I love scifi, I love training, so that is always fun for me. But I have to say the script really impressed me.

Q. Are you a scifi fan yourself?

MJ: I've read the Dune series, and I was a big Dragonlance person when I was a kid. I read all those books many times—read The Stars My Destination—(it was) one of my favorites, Damnation Alley. I was more of a literary scifi junkie. I wasn't a big Trekhead or anything like that.

Q. How did it feel to be back in the role of Alice?

MJ: It was really cool especially to be able to go and walk down the old sets again. But having all this new experience and having Alice change so much since the first movie where you know it's the last time she'd walk down this corridor. She's a child almost and now she's walking down like a real woman who's been subjected to so much persecution by the evil corporation at this point, and so angry and so isolated and so lonely. It really felt very surreal to have all these new emotions, but seeing the same places all over again. I think it's so interesting for a character to go through something like that, to have to be constantly put under these extreme tests and then suddenly see these places she's been to before, but now she's completely different. It really rang true to me. I have weird thoughts like that all the time—I had a friend who passed away and every time I got o places we used to go together, it's still the same, yet I'm totally different. So of course this movie definitely affected me in many different ways. It's still an action film in the end, and it's pure enjoyment in that sense, but there were some personal moments that I thought were really, really cool and interesting for a film like this.

Q. What were some of the challenges in filming this one?

MJ: I have to say in this film, the desert sequences were really grueling because I thought Toronto in the winter was as challenging as it could get, and then got out in the middle of the desert, and for my shots it was 145 degrees. And wearing that costume -- the boots, the coats, the knives. I mean there were sandstorms blowing like every 10 minutes, so literally I was up on the wires swinging like a pendulum, and you know in that kind of weather it's just really dangerous. Our director Russell (Mulcahy) ended up in the hospital for a week from heatstroke because he forgot to drink water and he was running around like the ball of energy that he is and ended up just falling on the floor because it just got so difficult.

It was one of those situations where you go, this is make-believe, but at the same time you've got to be really careful because you could end up in a lot of trouble if you don't take care of yourself. In that sense it was very challenging because most action films (are) hard to do because they're so physical but this took it to another level. Not only is it physical--you have to have good stamina and good training for it--but you literally have to remember to stop, too. I don't stop. I'm the kind of person who just keeps going and going, and to have to say, "Okay you did three takes, take a break, here's some water, sit underneath your umbrella"—it's hard for me because once you get into it you just want to go and do it. But then at some point you just can't because you're losing so much water and it's so hot and you could potentially ruin the production if anything happens to you."

Q. How was it doing the stunts outside in the elements?

MJ: We rehearsed like three months, me and the stunt guys, to learn all these stunts. By the time I got out there I was doing really well in the air-conditioned studios. I thought, "I'm just going to go out there and impress the crew." Literally I fall on my a$$ the first time I twirl up…because the wind is going so fast and the sand is shifting under your feet so you end up falling. It looks like I haven't rehearsed at all….Personally I don't think the stunts ended up being as perfect as the rehearsals because in reality, on the day (of filming), I couldn't even do them half as well as I could do them in a more controlled environment.

Q. What difference did it make, having writer Paul Anderson around the whole time? He was not available during filming for the second "Resident Evil."

MJ: (His absence) made it really difficult for the actors because if we had ideas, if we had script changes, there was nobody there to make an executive decision about changing stuff. That really lamed us in a way because there was nothing we could do.

On this movie, if Ali and I had rehearsed and we had some ideas, we could talk to Paul immediately, talk to Russell, (then) everybody would have a meeting, (and all the actors) would get the new sides ten minutes later. It was really much easier to let the script evolve because we would go to rehearsal (and have) moments like, "Ooh, this feels weird, why would (my character) say that," or "That doesn't feel like my character." So it was really great to have Paul there to be able to do that. I think that really, really made the movie so much better.

Q. What's the difference between this movie and the second one?

MJ: What I thought was missing in the second film was these moments between characters that were more quiet, that were more calm, where people really connected in a real way where you really feel people's emotions for each other--not like in that 'boo hoo" sort of way, but just like two human beings…it makes the action that much bigger because you just came from this small place and suddenly, boom--you've got all this stuff happening. The second one was like 10, 10, 10 the whole way through. It didn't have the quiet; it didn't have the intimacy.

Q. Which scenes did you most enjoy filming?

MJ: Personally I have to say the clone sequence filming was the funnest, even though (those scenes) were difficult just because you have to shoot the same stuff over and over again with different makeup--she keeps going through the same tests over and over. But it was really cool to be able to try and give each girl a little bit of a different feeling--the reason that this one dies is this…because she reacted too emotionally, she got too scared…that weakness is what took her down. Whereas the other Alice would just step back and she wouldn't react because she's used to it. Then of course, at the very end, when you see the two together, one is like the big sister and the other one is just born and doesn't really know yet who she is. It was interesting, it was really fun because it's like playing the same character again and again. It's nice to change it up a bit and its nice to give it something new and something special to make it fun for myself, too.

Q. Are you attracted to strong heroines like Alice?

MJ: I've always been the kind of person that I really have to be into something, in the moment. For me, if someone sends me a great script to be an action hero, (I say) why not, it keeps me in shape. Just being pregnant is so hard, I can't imagine not being as well-trained as I've been the last ten years—how it would affect my body. It's not easy being a girl. I love action, I love scifi, I'm always up to playing some crazy, extraordinary part. It's always fun.

Q. What's your own biggest fear?

MJ: Gosh, probably I'd have to say my biggest fear is regret. And sometimes it's joy—it's the weirdest thing. Sometimes I imagine that I remember these incredible moments in my life and it makes me so sad because they're gone and that really scares me, getting old and looking back at your life and knowing all that is behind you. That's creepy.

"Resident Evil: Extinction" was released for DVD on January 1, 2008. Pick it up today at your favorite store!

You Should Also Read:
Resident Evil Capcom Site
Resident Evil Official Sony Movie Site


Related Articles
Editor's Picks Articles
Top Ten Articles
Previous Features
Site Map





Content copyright © 2021 by Helen Angela Lee. All rights reserved.
This content was written by Helen Angela Lee. If you wish to use this content in any manner, you need written permission. Contact Helen Angela Lee for details.