"Resident Evil: Extinction" Sound Bites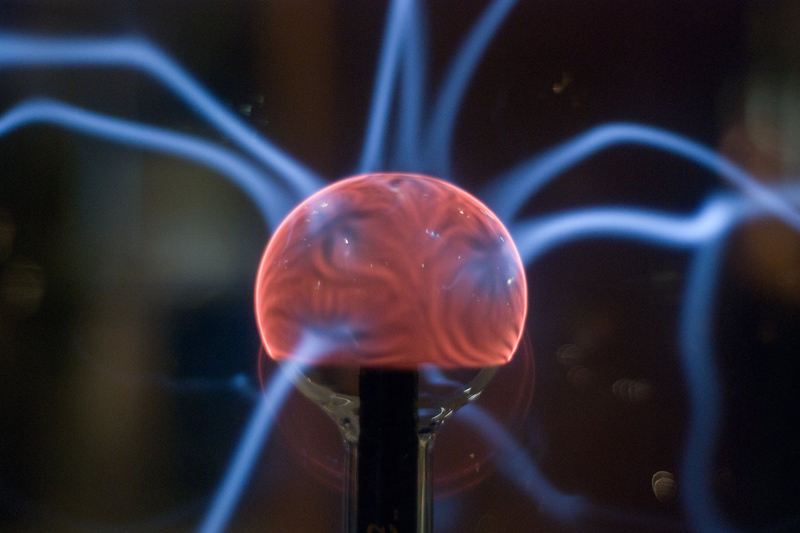 "Resident Evil: Extinction" Insights: Ali Larter, Mike Epps, Ashanti

Here, in part three of our "Resident Evil: Extinction" series in recognition of the DVD's release, we get a few insights from some of the other players in the third movie. These interviews were done in Las Vegas at the premiere of the film in September, 2007. Ali Larter plays Claire Redfield.

Q. Do you feel the fear when you're filming a movie like "Resident Evil: Extinction"?

Ali Larter: I guess there are moments of horror within the movie; you don't feel that on the set. That comes through in the way they do the camera angles, the way the filmmaker chooses to tell the story….that's where it's really scary and exciting and the thrill of the rush. That's what people feel when they see these movies.

Q. Do you yourself think there's value in scifi and video games?

AL: I think life is tough—I think life just keeps on getting tougher, and I think that there's something really great about the entertainment value that comes from video games—that comes from "Heroes," from "Resident Evil," that comes from allowing people to indulge in fantasies, that allows people to take on different roles.

Q. What are your personal goals in life?

AL: I hope to always live a creative life. I hope that I get to make movies that people love to watch…I hope to inspire.

Mike Epps and Ashanti did a joint interview for the premiere, playing off each other with energy, attitude and humor. Mike Epps plays L.J. and Ashanti plays Betty in the film.

Q. How's it feel to be part of the "Resident Evil" world?

Mike Epps: The Resident Evil franchise is a great franchise to be a part of. It has a great overseas following. A lot of kids really love and respect the films and the game, and I just think it's a great movie to express the world we (me and Ashanti) come from, the black, hip-hop generation.

The video game is really more popular than the movies. I would tell people I was in the movie, they'd say, "Man, there ain't no movie of that." They'd think I was on the video game instead of the movie, but I don't know how to play the game. It's amazing how both of them are the same thing, but different worlds.

Ashanti: It was definitely a wonderful opportunity for me. It was a completely different character from anything that I've gotten to play; a more adult cast, talented talented actors—so I had a blast.

It was definitely an honor. It was definitely something that I think was needed, and I wanted to be a part of it. It's a tremendous franchise and the following is amazing. It's almost like a fantasy—you know you're not going to see that in the streets, so we get to do things that people dream about and fantasize about, the guns, the blood and the gore.

Q. Mike, was it a no-brainer for you to return?

ME: No, this one was a little different than the second one. This one was a bit hotter, and has a little different structure. The last time we shot "RE2"…it was cold and had a different storyline. This one we shot in Mexicali, the desert. (It was) a whole 'nother ball game.

Q. Tell us about the filming?

ME: It was so damn hot!

Ashanti: I actually love the heat. I love hot weather.

Q. Ashanti, are you a horror fan?

A: I like horror flicks. "Texas Chainsaw Massacre," "The Exorcist"—I like being scared, like being pushed out of my element a little bit.

Q. What will fans get out of this film?

A: You are going to get a little bit scared, with the blood and the gore and the zombies, but it is action-packed, especially with the females dominating everything with the weapons and swords, guns, bullets.

Q. Did you have to undergo any special training for the role?

A: When I met with the directors they just wanted to make sure that I could run. It wasn't too tough. I actually brought my trainer with me out there, we hit up the gym, but it was really so hot you have to be careful not to overdo anything.

ME: Me and Ashanti, we exercise anyway, so we're ready anyway. Well, she exercises. I'd be eating honeybuns.

I'm getting older now, and I'm starting to get a little inner tube. But I'm really a skinny person. I always wanted to be bigger than what I am!

"Resident Evil" was released on DVD January 1, 2008. Pick it up at your favorite store today!

You Should Also Read:
Resident Evil: Extinction Official Sony Movie Site
Resident Evil Capcom Official Site


Related Articles
Editor's Picks Articles
Top Ten Articles
Previous Features
Site Map





Content copyright © 2021 by Helen Angela Lee. All rights reserved.
This content was written by Helen Angela Lee. If you wish to use this content in any manner, you need written permission. Contact Helen Angela Lee for details.