How To Declutter - A Trick That Works!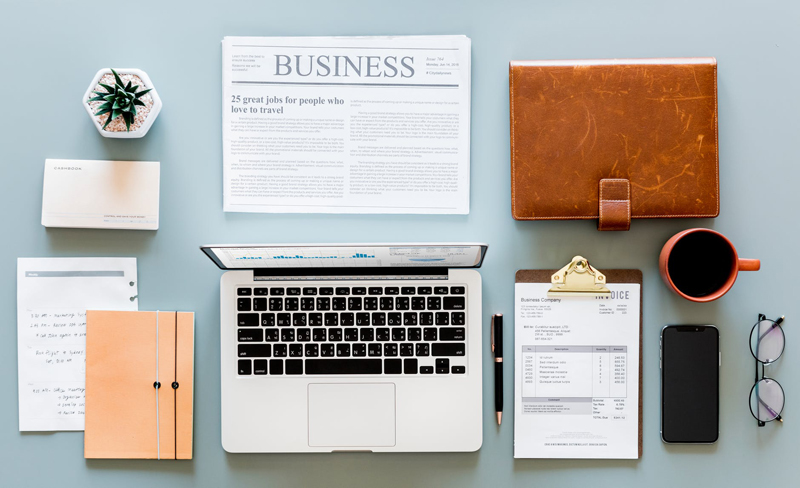 Do you have an ambivalent relationship with your stuff? Do you know you have too much, but feel conflicted about letting anything go.
Do your emotions play both sides of the game? Maybe you're excited about finally being free from clutter, but fearful that you'll let go of something important.
This is actually very common. Decluttering is an emotional process. It can feel risky, but it's also incredibly freeing. Unfortunately you don't know how good that free feeling is until you have taken the risk. It's a kind of catch-22. You have to walk through the fear to get to the reward of feeling free and unencumbered.
To make it easier, try the following process. I call it Clutter Detention. It's a safety net that will lend you a sense of security as you make choices about what to let go. It's particularly useful when you are dealing with emotionally charged belongings, and those things that represent value but don't really provide you with a return on the investment – as in an expensive item that never gets used. Those two categories tend to be the most difficult to part with.
Are you ready to declutter? Take a deep cleansing breath and follow these steps:
1. Gather Supplies
You will need a some sturdy boxes or opaque tote bins. The number will depend on the amount of clutter you are dealing with. You will also want to grab a marker and some packing tape.
2. Choose a Starting Spot
For the greatest impact choose a spot that you use daily. For most people, the bedroom, kitchen and living room will be fertile clutter grounds. Each of these areas will have a large number of items that aren't adding value to your life. But don't limit yourself to these spots; start where you feel the greatest impact from clutter.
3. Identify Your Clutter
What's living in your space that no longer serves you well? Take an unbiased look at your stuff. Is there anything that you don't love? Is there anything you haven't used in over a year? Is there anything that you fear giving up 'just in case you need it'? All these items are clutter. Put them all into the box.
Because you are using the Clutter Detention process you should be able to do this easily. You have the safety net, so don't second guess yourself. If you don't use and/or don't love it, it's clutter. Let it go.
When the box is full or you've finished in a space, tape the box securely shut. You want to make it difficult to open to lessen the temptation to pilfer through it.
4. Date The Box
We are going to go six months into the future. So if the date was January 1, 2012, you would date the box July 1, 2012. Use your marker to clearly indicate the date on the box in an easy to see location.
5. Have a Chat With Yourself
First, give yourself a big pat on the back for weeding out the clutter. First steps are hard. Recognize that and recognize your efforts. Next, acknowledge that the things you have put in the boxes are not serving you well, but also acknowledge that you have some fear about letting them go for good. Finally, envision being ready for that good bye in six months time. - Trust me, in six months you will hardy remember what's in your boxes, so it really will be easy.
6. Put Your Boxes Into Storage
I don't mean go rent a storage facility, I mean stash them in an out of the way location such as your garage, basement or attic. You will store them for the six month period. This is really where the safety net aspect comes in. You have taken the first step in letting your stuff go. You haven't actually said good bye, but you have committed to letting go.
7. Let Your Stuff Sit in Detention
Go about life as usual for the next six months. Most likely you will forget all about your boxes. And you will probably find that you are really enjoying the lightness that comes from less clutter. It's highly unlikely, but if for some reason you find yourself truly missing something, by all means go get it, but don't revisit each item.
8. Donate Your Boxes
That's right, donate your boxes. In their entirety. Sound radical? It's not really. If you haven't missed an item in six months, it's highly unlikely that you need that item. Be kind to yourself and just let the boxes go. Don't torture yourself by peeking in and revisiting the clutter, just let it go. Focus on the freedom you have felt in the interim and savor that peaceful feeling.
Keep this in mind as your contemplate donations. Anytime you are holding onto something you don't use, you are essentially holding it hostage. Be generous and release it to the world, so it can be enjoyed by someone who would truly cherish it.
Recommended Resource
Get your free
Clear Clutter and Learn How To Organize E-Course
. It takes you through the clutter clearing and organizing process in six simple steps!


Related Articles
Editor's Picks Articles
Top Ten Articles
Previous Features
Site Map





Content copyright © 2019 by Kelly Jayne McCann. All rights reserved.
This content was written by Kelly Jayne McCann. If you wish to use this content in any manner, you need written permission. Contact Kelly Jayne McCann for details.