Winter TV Season Highlights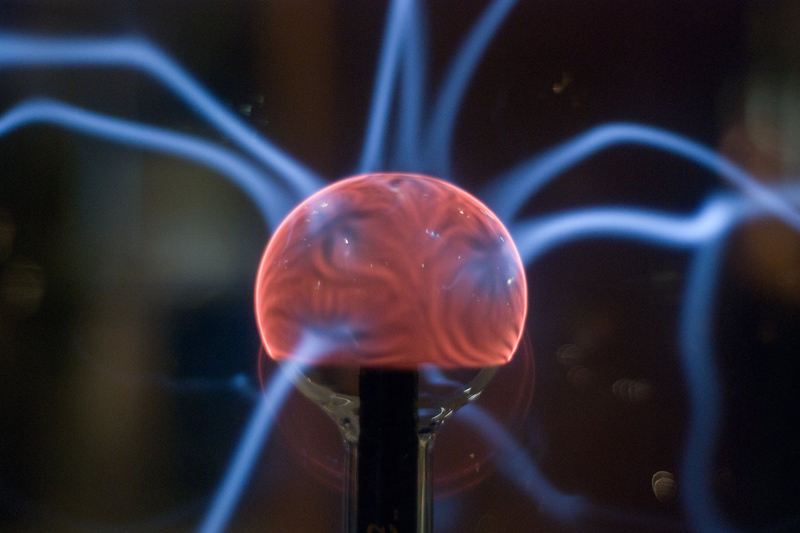 Despite the writer's strike, we will see new TV this winter. Many mid-season shows were already in the can before the strike started; but if it continues into March, then we'll start to really feel the dearth of new scripted series.

Here are a few shows that might be of interest to scifi TV fans.

"Terminator: The Sarah Connor Chronicles"
Premieres Monday, January 13 at 8 p.m. ET on Fox

From my point of view, the best thing about this new show is the reappearance of Summer Glau, who's playing an enigmatic student at John Connor's (Thomas Dekker) high school who becomes his and his mother Sarah's fearless protector. Sounds a little like her character River on "Firefly," doesn't it? If you've seen the promo stuff for this series, you know the truth about Cameron. In any case, this series follows Sarah Connor (Lena Headey) and teenager John as they run from the law and a few enemies from the future. Also chasing them is an FBI agent (Richard T. Jones) who becomes an ally. The show premieres on Monday, January 13, then settles into its regular timeslot (Mondays at 9 p.m. ET) on January 14.

"Torchwood"
Returns Saturday, January 26 at 9 p.m. ET on BBC America

Hooray, the Torchwood creak is back! With nary a break after the first season aired on BBC America, Captain Jack Harkness (John Barrowman) is returning for a second season of adventure on Saturday, January 26 at 9 p.m. ET. The second season premiere will be great, especially since James Marsters of "Buffy, the Vampire Slayer" fame will guest star as a rogue time agent. We hear it's quite sexy when he and Jack get together. Martha Jones (Freema Agyeman) of "Doctor Who" will appear on three episodes of the season, too. By the way, the "Torchwood" first season DVD is out January 22 here in the U.S., so if you missed any episodes of last season you can do some quick catch-up before it begins again (I myself missed two episodes, so I'll be waiting outside Best Buy that day).

"Lost"
Returns Thursday, January 31 at 9 p.m. ET on ABC

Don't expect a full contingent of episodes this season. In fact, because of the writer's strike, there will be only eight. Although, even before the strike ABC was only planning to air 16 in the show's fourth season. "Lost" returns on Thursday, January 31 at 8 p.m. This season, according to the producers, we'll see fewer flashbacks and more tantalizing flash-forwards, designed to bear directly on what the characters are going through on the island. ABC still claims there are only 48 original episodes left until the final episode airs in 2010. We'll see the promise of a rescue at hand, thanks to a freighter stationed somewhere off the island. But Charlie's dying warning splits the castaways and they can't decide what to do. We'll also get hints about what happens when the characters encounter Michael again, and the significance of a flash-forward showing Jack and Kate off the island.

"Knight Rider"
Premieres Sunday, February 17 at 9 p.m. ET on NBC

That's right. NBC is remaking that '80s show—the one with the talking black T-bird, the one that made David Hasselhoff famous. The role of KITT (the Knight Industries Two Thousand, for those of you who never saw the original, except that now it's the Knight Industries Three Thousand) will be played by a Ford Mustang Shelby GT500KR. Actually, it'll be played by three of these vehicles—one is a super high-speed version with Attack Mode, and a KITT Remote, which is a driverless version. The voice of KITT will be Will Arnett ("30 Rock," "Blades of Glory"). The story contained in the two-hour pilot: there's a new KITT, the coolest car ever. It can actually shapeshift and change color, in addition to all that stuff the original KITT did. Sarah Graiman (Deanna Russo) survives an abduction attempt, then gets a call from KITT warning her that her father, KITT's original creator, is in danger. She searches for a friend, an ex-Army Ranger named Mike Tracer (Justin Bruening), and convinces him to help her. They try to find out who's after KITT and her dad. They're helped by an FBI agent (Sydney Tamila Poitier) who's also a friend. And yes, David Hasselhoff will get a cameo. No-brainer there…

"Jericho"
Returns Tuesday, February 12 at 10 p.m. ET

The series, rescued by a well-organized fan campaign that resulted in thousands of pounds' worth of nuts being dumped into the CBS offices, is back at last. Seven new episodes (and the last seven, if fans don't rise to the occasion) air starting February 12 at 10 p.m. ET. In the new episode "Reconstruction," Major Beck (Esai Morales) leads an effort to restore Jericho's power and communication. We'll see him coordinate this effort with the Cheyenne government, but Jake (Skeet Ulrich) is wary.

"Medium"
Returns Monday, January 7 at 10 p.m. ET on NBC

The NBC series "Medium" returned Monday, January 7 with an episode called "And Then," which featured Anjelica Huston. Allison (Patricia Arquette) finds her life turned upside down now that the public knows about her abilities. She starts to dream about a young boy who was kidnapped from a toy store. For help she turns to Ameritips, a company hired by the boy's family. She makes a deal with investigator Cynthia Keener (Huston). On January 14, the story arc continues with "But For the Grace of God." Allison tries to help Cynthia track down a local teenage girl, but is distressed by a terrible family prediction. On "To Have and To Hold," airing January 21, Joe's (Jake Weber) prospective employer asks him and Allison to come to a party at his home. Allison doesn't want to, but she comes, and realizes that her recent dreams about Paris are tied to the disappearance of their host's daughter.


















You Should Also Read:
GetTerminated.com
NBC
BBC America


Related Articles
Editor's Picks Articles
Top Ten Articles
Previous Features
Site Map





Content copyright © 2023 by Helen Angela Lee. All rights reserved.
This content was written by Helen Angela Lee. If you wish to use this content in any manner, you need written permission. Contact Helen Angela Lee for details.