Golf Plans for 2008 Season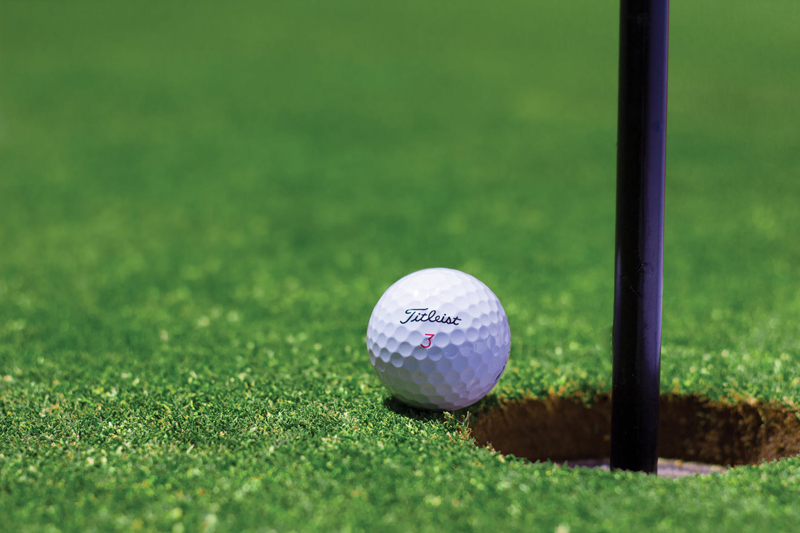 Since I am President of our Ladies Golf Association we had our first planning session this past week. It was on a Tuesday morning as the course is closed on Tuesday and no one would want to leave the meeting early to make a tee time. I had invited our Director of Golf to go over all the changes on the course which included some new local rules concerning certain holes on the course. He also explained all the tournaments scheduled for this year and discussed that all tournaments that included all members of the club to the yearly Member/Guest and Member/Member. The Pro Shop will be handling all of the particulars of these tournaments even down to the luncheons. He explained that when these tournaments are sponsored by the club to include all paid members not just the LGA members.

This caused some friction but when the Pro Shop will be handling it all it was agreed that we should try it this year to see how it works out. It does free up our LGA Tournament director but she can promote other tournament that may interest the members of the LGA only. We had several question to direct to our Director of Golf about items available in the Pro Shop since all prize money for the Pro Shop tournaments would be gift certificates to the Pro Shop. We were informed that new supplies will be coming in this spring so items would be available to purchase. Our Director mentioned that he would like to begin putting flower boxes around our markers on every golf hole. He would like to have different people to volunteer to help take on one of these markers to plant flowers to make a more colorful golf course. This is something they will be working on in the near future. The ladies did show some support and recommend maybe the Garden Club may want to work on this project or the MGA members.

After our Director of Golf had to leave the board members started to go over the Agenda and plan for the 2008 events. After our Tournament chairman gave her views on the new Club Tournament plans for 2008 she suggested she would promote several other tournaments just for the LGA members through out the year. Our Play Day Chairman reported on some changes she would be promoting was an Ace of the Year game. Any one who recorded the best scores during the month would become the Ace of the Month. At the end of our season she would hole an Ace of the Month Play Off. This sounded like a great idea to many and was looking forward to the many other events she had planned.

The most discussion came about for the Ringer and Birdies as many of our regular Wednesday Play Day players wanted to have the Ringers and Birdies exclusively for those that played just on Wednesday. It had been a practice that you could record any Ringer or Birdie that you played any time during the week as long as it was with an LGA member. In the past this became a lot of work for the person in charge when we had many players involved. It seems we have a divided group and those who wanted everyday records kept never play with the Wednesday play day group. It was agreed that two sets of Ringers and Birdies be kept, one for the Wednesday Play Day group and one for those that wanted everyday play. It was agreed that any member could belong to either or both groups if they so desired. It also was agreed that no Ringer board would be posted in the locker room as we had trouble with some persons or children who were fooling around with the scores.

The board meeting tried to let all people have their say as to what their interests are. We did agree the By-Laws needed to be updated and our Year book chairman would see that this is completed. Year books will try to be ready at the March meeting after we get a full membership worked out. It is important we get correct emails out for everyone as this is an easy way for our Notification chairman to let members know of upcoming events.

Our session ended with a feeling of anticipation for how this season will unfold. We are looking forward to keeping things active and successful. We are hoping for new members that will give us new ideas and expanded interest in our Mill Creek Golf Club in Salado, Texas.

You Should Also Read:
Mill Creek Golf Club
My Mill Creek Views


Related Articles
Editor's Picks Articles
Top Ten Articles
Previous Features
Site Map





Content copyright © 2022 by Letta Meinen. All rights reserved.
This content was written by Letta Meinen. If you wish to use this content in any manner, you need written permission. Contact Sandy Eggers for details.