February 2008 Golf Season Begins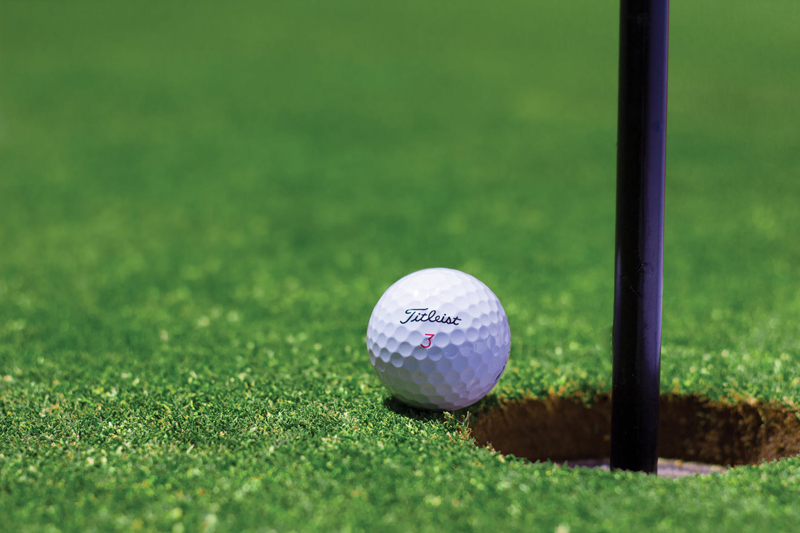 We had our golf season opener for 2008 with a board meeting and golf scramble. Since I am the new President of our Ladies Golf Association it was my first meeting with our golf group. It was a cold February morning but a hearty group of ladies showed up to prepare our events for the year. I had sent out an agenda to our membership and we came to make our plans and set dates for up coming events.

I called the meeting to order and asked our Director of Golf Ralph Harris give us a run down of the Mill Creek Golf Club tournament schedule for the ladies. He had to notify us that the first date change for our Member/Guest had to be updated to one week earlier because of a pre-scheduled tournament from May 15-16 to May 7-8. This was in agreement and he proceeded to explain the format of this tournament. He also listed our Member/Member and Club Championship that would be held later in our golf season.

We had a chance to question him about the tournaments as in the past our LGA handled our own tournaments. We let him know that we agreed that having the Golf Club handled these events would be satisfactory as he said if we wanted to set up some events on our own he would be glad to help with scheduling.

We continued on with our meeting hearing from all the officers for Minutes of previous meeting and planning sessions, a Treasure report which were all voted on and approved. Following this we heard from our Tournament committee chairman who was absent because of being sick with the flu. She sent in her report listed the extra ladies golf tournaments she wanted to plan. She has planned for four special events from a Margarita tournament on April 23 also a Flag event on June 11, Firecracker on July 2 and Presidents Club on November 5. This was agreeable to all present and it looks like we will have a busy season ahead.

Our Play Day Chairman reported that she was planning an Ace of the Month award as to who scored the best using handicaps as the Ace that Month. At the end of the Season there would be a play-off of all the Ace of the Month winners. This sounded like a great event and something to work for each month. She also said she would hold Scrambles, special games for the month to keep our group involved on each Wednesday on Ladies Day. She will also be working with the Tournament director for any events that will be played on a special Wednesday.

Our Ringer/Birdie Chairwomen gave their report that they would only be counting these ringer/birdies only happening on Wednesday Play Day. They will keep all score cards from the Play Day Chairman and record their ringer scores on the computer each week. They would print out the result through out the summer to keep each person up on how they were doing with this game. They also will record the Birdies that were scored on Wednesday play and have created pictures of birds they would be posting on our Birdie poster for those who scored a birdie on Wednesday.

We discussed the plan to have a special chairman for the Ringer game who wanted to post their scores for the ringer game whenever they played during the week. The lady who said she would keep this chart if there were more than ten players who wanted to be involved with this game. It was recommended that a sign-up sheet be available for people to let her know who wanted to be part of this Ringer game. There would be a $5.00 charge for each of these games of Ringer and Birdies.

The following committees of Telephone and Yearbook were discussed as all available ladies that have not signed up for the year should do so this month. Calls would be made to remind these people that if they wanted to be included in the yearbook they needed to sign-up soon. New printed yearbooks would be available at our next board meeting in March.

There was a time at the end of our meeting for any discussion to be brought up and it was mentioned about the flower plots that would be scheduled to be planted around our golf markers. It seemed that many were interested and so I would be putting up a sign-up sheet listing each golf hole marker for the Mill and Creek courses. If this was successful would then add the Springs course.

We adjourned to our Play Day Chairman and she had a three person scramble scheduled and we all headed out to the course even if the weather was on the cold and windy side. It was a sunshiny day so we all managed to complete the scramble in three and half hours. A fun time was had by all even if you were not the winners.

You Should Also Read:
Golf Course
Mill Creek


Related Articles
Editor's Picks Articles
Top Ten Articles
Previous Features
Site Map





Content copyright © 2022 by Letta Meinen. All rights reserved.
This content was written by Letta Meinen. If you wish to use this content in any manner, you need written permission. Contact Sandy Eggers for details.