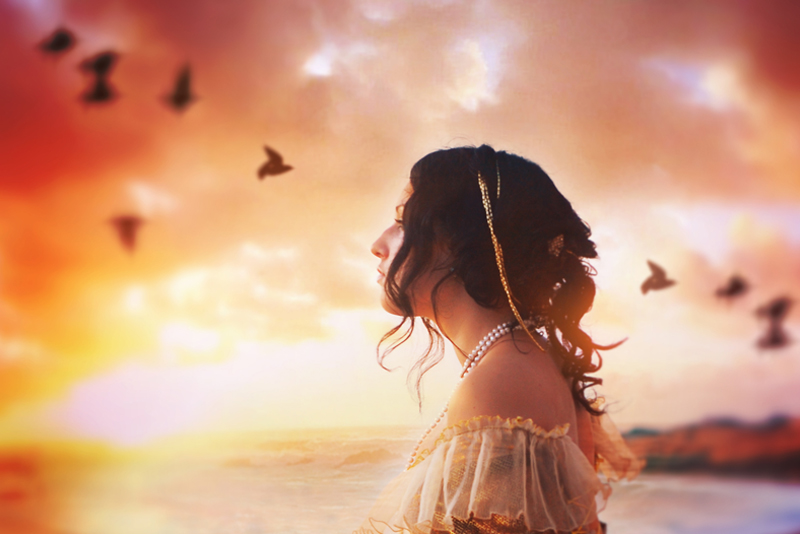 One of the hardest parts about trying to get pregnant again after my miscarriages was learning to trust my body. Three of my miscarriages were what are termed "missed miscarriages". They occurred in the second trimester. There was no bleeding, no cramping, no sign at all that anything was wrong until I went for regular prenatal appointments and my doctor couldn't find the babies' heartbeats. My pregnancy symptoms hadn't gone away. How could these babies have died and I didn't even know it? I felt like my body had betrayed me.

I've never been any sort of athlete. I've never even really been an exerciser. But somewhere after my third or fourth miscarriage, I decided to sign up for a yoga class. I had taken yoga in college and enjoyed it although, truth be told, it was held very early in the morning and my attendance was less than exemplary. Still, I thought yoga would probably be a good way to get some exercise.

Ten minutes into my first class, I was in love. I remember thinking "I don't ever want to not do this again." My teacher said supportive things like "Listen to your body. See what you need, tonight." Plus, she was curvy, and healthy-looking not stick thin which would have surely intimidated me. I was encouraged. After a few weeks, I was not just encouraged, I was amazed. Suddenly, the girl who had always fallen off the balance beam, was holding balancing poses. If you'd asked me before I started yoga, if I'd be able to do downward dog, I would have laughed at you. But there I was, downward dogging with the best of them.

I sincerely believe that yoga helped me to learn to trust my body again. I was physically much stronger than I thought. True, I had never been able to learn to ski or roller skate or climb the rope in gym class but my body still could do some amazing things with yoga.

In addition to feeling physically stronger, yoga was good for my heart too. Yoga is very calming. After my fourth miscarriage, I experienced a brief but terrible period of anxiety. My brain said things like "Well, if this could happen, who knows what other terrible things could happen?" I worried about my kids although they were healthy, my job although it was secure and my marriage although it was loving and happy. Yoga helped to still that anxious voice a bit.

In fact, ancient yogis studied yoga not for it's exercise benefits but as a way of calming the body so the mind could focus on meditation. Neither a calm body nor a meditative mind are bad things if you've suffered a miscarriage.

If you do decide to do yoga as a way of getting ready to try again, you should likely modify your routine if you do get pregnant. Not all poses are safe for pregnancy but prenatal yoga classes and videos are plentiful. If you're ambivalent about trying again or even if you know you never want to try again, yoga can still be very helpful in the process of recovering from a miscarriage.




Related Articles
Editor's Picks Articles
Top Ten Articles
Previous Features
Site Map





Content copyright © 2022 by Christine Beauchaine. All rights reserved.
This content was written by Christine Beauchaine. If you wish to use this content in any manner, you need written permission. Contact Christine Beauchaine for details.