Forgotten SciFi TV—The Starlost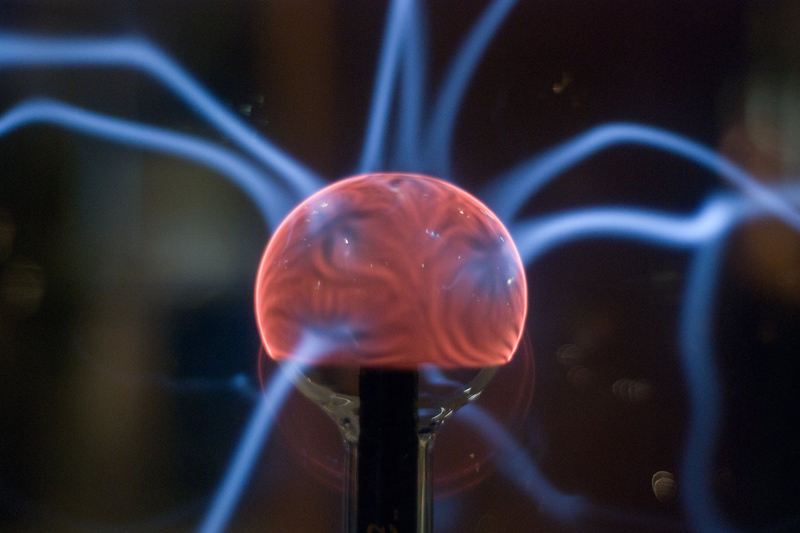 Consider this TV series, which aired in 1973, more "lost" than most. I will admit I'd never heard of it until a couple of weeks ago. This phenomenon can be explained by two major factors: 1) It aired in 1973, when I was one year old and was cancelled after just 16 episodes; 2) Some people consider it the worst scifi series to ever grace TV screens. Yet I've gotten several emails recently either telling me I should check the show out or asking me about it. So maybe it's time for "The Starlost" to come out of the shadows.

Here's the 411 on the show, which has as proud a pedigree as any. Stars included Keir Dullea, best known for his turn as Dr. David Bowman on "2001: A Space Odyssey," and "Star Trek"'s Walter Koenig, who appeared on two episodes. Other scifi stalwarts to appear on the show included John Colicos (the original Baltar on "Battlestar Galactica") and Barry Morse ("Space: 1999"). The creator of the series was Harlan Ellison, one of scifi TV's most prolific writers (his work has appeared on everything between the original "Star Trek" and "Babylon 5" in the 1990s). Science fiction writers like Ursula K. LeGuin, Philip K. Dick and Frank Herbert were involved; Ben Bova was a technical consultant. Producer Douglas Trumbull had directed the film "Silent Running" and was an effects producer for "2001."

Sounds great so far, right? Unfortunately, from the beginning the show was plagued with problems of the budgetary variety. The production was moved to Canada, where filming is cheaper, and the result was a uniquely Canadian production trying to appeal to American audiences (well, except for an anti-American episode or two). In addition, the show was filmed on the relatively new medium of videotape, in order to save money, and had a great group of people who were more used to film production versus television. The show became such a disaster that Harlan Ellison eventually removed his name and used a nom de plume (Cordwainer Bird) for his work with the series. Of the science fiction authors involved, only Ursula K. LeGuin's tale made it to the screen. Ben Bova quit in disgust and eventually wrote a book called Starcrossed, in which Canada did not come off well at all.

And now the important stuff: the show itself. Billed as "'The Fugitive' in Space" during its early stages, the series takes place in the year 2790 A.D. A ship drifts out of control in space—its crew had been killed hundreds of years earlier. The ship's environmental domes, which house the last survivors of Earth (500,000 of them) were sealed during the accident, so the communities inside don't realize they're on a spacecraft. They don't know that they're on a ship hundreds of miles long, with many populations clustered and isolated from one another. They also don't realize that their ship, the Ark, is on a collision course with the sun.

When one young man named Devon (Keir Dullea) defies the elders of his Mennonite-like community and wants to marry a woman with whom he has not been genetically matched, he goes out into the hills to escape their judgment. There he discovers the entrance to a maintenance hatch. Through this, he finds out the entire truth. When he takes his story back to the elders, they accuse him of heresy. Rachel (Gay Rowan), Devon's love, rescues him from confinement and they run away from their ordered little community. Garth (Robin Ward), Devon's friend and Rachel's promised husband, is expected to hunt them down. The three of them, now understanding the truth, must save the Ark and the remnants of humanity.

Among the 16 episodes are "The Goddess Calabra," in which Rachel is mistaken for a goddess in a world with no women; "The Pisces," where our heroes meet with members of the original crew who have been victims of a time dilation; "Circuit of Death," in which an engineer activates the ship's self-destruct system because he thinks this is preferable to the slow death the people aboard will otherwise suffer; "Mr. Smith of Manchester," which takes place in a highly-industrialized society where the purification system can't keep up with the pace of technology; and "The Alien Oro," and "The Return of Oro," in which an alien (Koenig) marooned on the Ark escapes, then returns to bring the ship to his home planet of Xar.

The series is not currently available on DVD. You can find some episodes on VHS tape through Amazon.com or auction sites; note that several episodes were recycled and repackaged as five 60-minute compilation movies. Although the series lacks the type of action fans are used to and features very little romance or sexual tension, it's an interesting show that deserves better than it got. Any one out there for a re-imagined version?


You Should Also Read:
The Starlost


Related Articles
Editor's Picks Articles
Top Ten Articles
Previous Features
Site Map





Content copyright © 2022 by Helen Angela Lee. All rights reserved.
This content was written by Helen Angela Lee. If you wish to use this content in any manner, you need written permission. Contact Helen Angela Lee for details.