Forgotten SciFi TV: Misfits of Science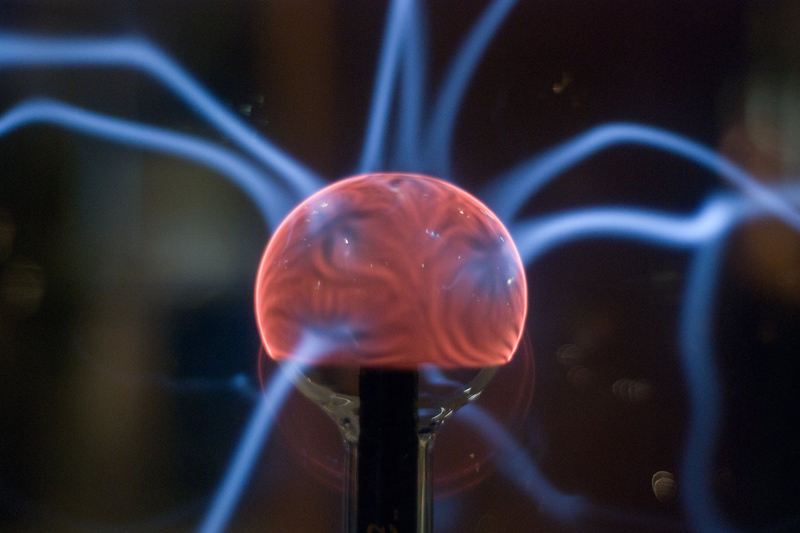 This show is probably best known for being Courteney Cox's first network television series. It ran for 16 episodes on NBC during the 1985-1986 season (taking over the Friday night spot that had belonged to "V—the Series" the previous year). The premise: a couple of scientists find a group of people with supernatural powers, then lead them in fighting crime. The show was mainly action-comedy, and the audience was small. Two of the stars, Dean Paul Martin and Kevin Peter Hall, died not long after (Martin died in a plane accident in 1987; Hall succumbed to AIDS in 1991). This killed any hopes the show's fans (mostly teens and kids) had of a revival.

Dean Paul Martin, the son of Dean Martin, played Dr. Billy Hayes, an irreverent scientist at a think tank called Humanidyne paired with his friend Dr. Elvin "El" Lincoln (Hall). He believes there are people out there with supernatural powers, and wants to find them but his project is about to lose funding. In the pilot, he and El discover an ancient man who can freeze anything he touches. They're soon fired, so their boss can use the Ice Man for military experiments. El and Billy are determined to rescue the Ice Man, and they have some help after all from friends with special skills. El himself, tired of being 7'4" and unable to play basketball, has created a shrinking potion and used it on himself. It works. Now, by touching the back of his neck, El can shrink to Barbie-doll size for short periods of time (yes, there are jokes about Ken clothes). Then there's Gloria Dinallo (Cox), a troubled teenager with telekinetic powers and rebel Johnny Bukowski (Mark Thomas Miller). Many consider the scene in the pilot where Johnny B. throws lightning bolts to the tune of "Johnny Be Good" to be one of the most memorable ones in the series.

Among the 16 episodes, there was "Your Place or Mayan," in which the Misfits search for a buried Mayan treasure under Beverly Hills on behalf of a dead friend of Billy's; "Lost Link," in which an aborigine from a lost New Guinea tribe comes to free the dead soul of his child by putting a totem on a rocket; and "Sonar…and Yet So Far," in which a friend is in danger because he's found a way to help dolphins talk—and drug smugglers want to use the animals to find their cocaine stash. In "Against All Oz," Billy tries to break the record for staying awake and finds himself (dreaming?) in an alternate reality where everyone he knows is different. There was an episode about a contaminated bunny rabbit, an episode where Gloria had to help El play basketball, one about a Russian gymnast who wanted to defect, and one about a pro wrestler who's helped by Gloria and gets delusions or grandeur. One of the major themes was about helping affected people accept and use their powers for good.

Until writing this article it never occurred to this editor to compare the show to "Heroes," but actually, the connection is more than skin-deep—Tim Kring, "Heroes" creator, wrote for "Misfits of Science." Coincidence? We've got another group of regular people trying to deal with life while exhibiting superpowers—except for Billy, of course, who is probably the Mohinder of the group. Of course, this was the 1980s and "Misfits of Science" was played for camp, while "Heroes" is much more serious and edgy with a story arc that "Misfits" lacked. Still, "Save the Cheerleader, Save the World" sounds like a motto "Misfits" have felt comfortable with, even back then.

"Misfits of Science" is not available on DVD in the U.S., although it was recently released by a German label for Region 2 DVD players. You can occasionally find bootleg DVDs on auction sites like eBay, or VHS versions. This was a silly show, no doubt about it; but it was also good-hearted, fun and contained enough scifi elements to satisfy us fans. Here's hoping for a Region 1-compatible version sometime soon.



You Should Also Read:
TV.com Misfits of Science Episode Guide
IMDB.com Page for Misfits of Science


Related Articles
Editor's Picks Articles
Top Ten Articles
Previous Features
Site Map





Content copyright © 2022 by Helen Angela Lee. All rights reserved.
This content was written by Helen Angela Lee. If you wish to use this content in any manner, you need written permission. Contact Helen Angela Lee for details.