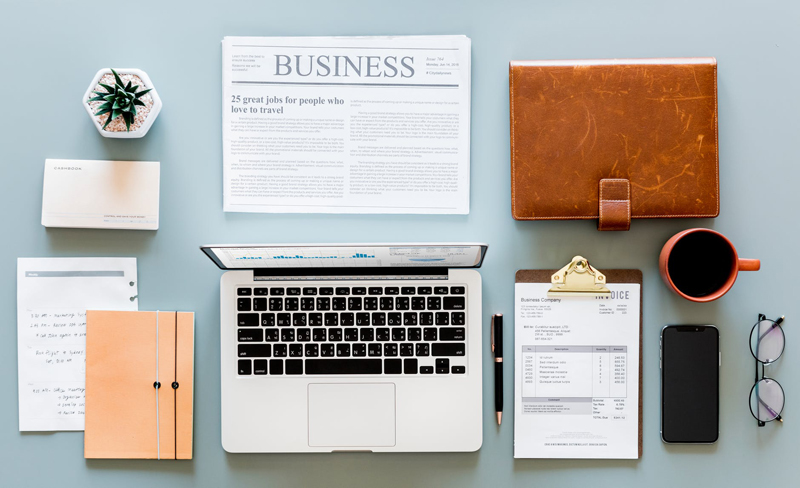 One of the most common complaints I hear from clients, friends, and family alike is that people feel that their lives are overwhelmed with paper. For most of us, paper is unlike anything else--kitchen gadgets, clothes, and so on--in that more of it arrives every day whether we want it to or not. It can be tempting, then, to strive for a paperless existence.

But is that realistic? Here are a few reasons why it is, a few why it isn't, and some tips on how to smartly cut back on paper in your life.

Heading toward paperlessness...
One of the original purposes of the personal computer was to limit the amount of paper we use, and perhaps to eliminate paper entirely. Anyone who's ever printed an e-mail or a web page knows that sometimes exactly the opposite is the case: it's possible for computers to bring even more paper into our lives. The good news, though, is that the computer is also one of the most useful tools when it comes to cutting back on paper.

There's so much we're now able to do electronically that once required paper, including paying bills, browsing catalogs, booking travel, communicating with others, reading the newspaper, and even sharing photos. If you're truly comfortable with technology, you can significantly cut down on paper by doing as much as possible online. You can also get yourself removed from mailing lists to reduce the amount of mail that arrives each day.

...But stopping short of quite getting there
That said, chances are you'll still find paper coming into your life, whether in the form of a greeting card or handwritten letter (remember those?), homework your kids bring back from school, or a memo that lands on your desk at work. It's challenging--if not downright impossible--to get everyone else in your life on board with paperlessness, so it's somewhat unrealistic to think that you'll be able to ditch paper altogether.

Furthermore, there's probably at least some paper you won't want to get rid of entirely, such as magazines, books, truly special photos, and memorabilia. You might also want to keep some archived files (such as birth certificates and old tax returns) around for sanity's sake.

Reducing paper
Even if you're not yet ready to aim for cutting paper out of your life altogether, there are easy ways to cut back on it. As mentioned earlier, online or automatic bill pay is a quick, easy, and convenient way to limit your paper intake, especially when you use it for monthly expenses like utilities.

You can also stem the flow of paper by being very conscious of what you print. Before you send an e-mail or a web page to the printer, ask yourself whether you really need a paper copy of it. This practice can save you dozens (if not hundreds) of pages, not to mention a lot of ink, which is quite possibly the most expensive liquid in existence!

Scanning papers you need to keep records of (such as receipts or supporting documentation for tax returns) is another smart way of cutting back on paper. Look for a scanner designed to handle big scanning jobs quickly, such as Fujitsu's Scan Snap. If you have stacks of receipts to deal with, consider Neat Receipts, a scanner specifically intended for use with receipts, business cards, and other little bits of paper.

Finally, be aware of the paper you allow into your home or office. If something's not truly interesting, useful, or necessary to you, it shouldn't come in in the first place, but if it does, bring it right to the recycle bin so it's doesn't have the chance to become clutter and/or the source of a headache later.

Smart backups
If you do start to work towards paperlessness, much of the records you once kept in paper form (bills, bank statements, receipts, etc.) will likely wind up on your computer, especially if scanning comes into the mix. It's especially important, then, to back up your computer's hard drive regularly, or to save your electronic records to a specific USB key, CD, or external hard drive. Failing to back up your electronic data puts you at risk for losing everything should your hard drive crash, which would be the equivalent of watching a filing cabinet with all of your important papers go up in flames.

It's also worth checking with the companies that bill you electronically and any financial institutions that provide access to online statements to see how far back they keep electronic records for you. You might find that your electric company has copies of your electronic bills going back several years, while your phone company has only a few months' worth. If these bills have an impact on your taxes, download them directly to your computer so you won't have to worry about not having access to them if you need them.

Though I personally hope we don't go paperless too soon (I'm too tied to handwritten notes, the Sunday paper, and my paper planner!), I see real benefits in taking advantage of the paper-reducing opportunities that technology offers. Put a few of the tips above to work in your own life and start enjoying "less-paper-ness."
You Should Also Read:
ScanSnap
Neat Receipts


Related Articles
Editor's Picks Articles
Top Ten Articles
Previous Features
Site Map





Content copyright © 2022 by Emily Wilska. All rights reserved.
This content was written by Emily Wilska. If you wish to use this content in any manner, you need written permission. Contact Kelly Jayne McCann for details.