Helping Teens Set and Achieve Goals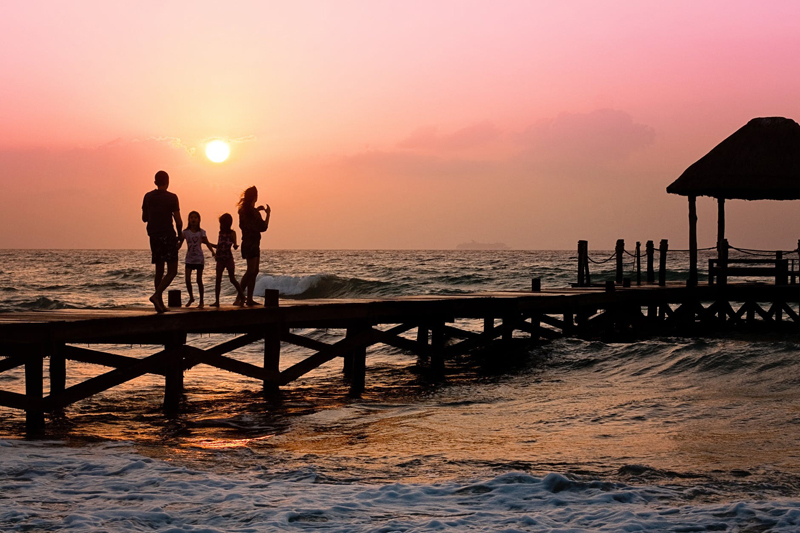 "For which of you, intending to build a tower, sitteth not down first, and counteth the cost, whether he have sufficient to finish it?

"Lest haply, after he hath laid the foundation, and is not able to finish it, all that behold it begin to mock him." Luke 14:28-29

Christ was an advocate of setting goals and finishing what he started. With the New Year growing, most of us have goals we would like to accomplish in the coming year. We are not alone.

Teenagers, especially, want to achieve. Spoken or not, they all have personal aspirations. However, many teens often have dreams that are bigger than reality. They want to be a top-ranked professional athlete or an international singing sensation. Their mind tells them that only the top equates success and anything less marks them as failures.

Failing to achieve any goal can be discouraging, especially when you are just starting out in life. Teenagers may think if they fail while still so young they are destined to grow into adult failures. Some ideas, found in Alma 17, may help our teenagers set--and then achieve--noteworthy goals.

Remember, in this chapter Alma was reunited with his friends--the sons of Mosiah. These men had been having success in their journeys and Alma 17 lists over a dozen keys to their success. (I will only list a few.)

"They had searched the scriptures diligently." Even in goal setting you can find scriptures that will give you encouragement and insight into your personal goals. Does your teenager want to improve his grades? Read with your teen what the Lord as said about the glory and importance of intelligence. Does your child want to live healthier? Again, turn to the scriptures and study with your teen what the Lord has told us about the sanctity of our bodies and the importance, blessings and protection of living a healthy life. Later, when your teenager gets discouraged or distracted from his goal, remind your child what the scriptures say. You will find scriptures to support any righteous goal--from music to finances and more.

"They fasted and prayed much." Encourage your teenager to include his goal in his daily prayers and tell him you will also include his goal in your daily prayers. Consider fasting with your teenager to start his journey toward his goal with the proper spirit. Counsel them to fast when the way seems to grow too rough and be willing to fast with them any time they need extra help. If they feel comfortable with the idea, you may want to include their goal in your family prayers or even a family fast. This will get the entire family on his side and give him the comfort of knowing that his family is praying for him and supporting him.

They were "patient in long-suffering and afflictions." Make sure your teenager understands that some goals take longer to complete than others. Tell them they may need to be patient. To help them through the longer trials, you may want to help them break their goal down into pieces. Do they want to go on a mission? This goal is actually quite vague. Consider breaking that goal into more manageable groups such as financial, spiritual, emotional. Encourage your teen to save a certain amount of money toward his mission by a certain date. Have him set another smaller goal to read the Book of Mormon and Preach My Gospel by certain dates. Help him understand the social skills necessary for serving a mission by going on regular splits with local missionaries for a specific period of time. Does he need to learn to cook, budget, sew on a button or tie a tie? Each of these smaller goals will help him on the long road without making it seem too long and difficult.

"They supposed that great was the work which they had undertaken." While the sons of Mosiah were involved in the great work of serving the Lord, improving ourselves in righteous ways is serving the Lord. He wants us to be the best that we can be. He wants us to develop our talents and make wise use of our time. Remind your teenager that righteous goals are pleasing in the eyes of the Lord, that they are involved in a great work.

"Be of good cheer." A cheerful attitude, especially while trying to achieve a worthy goal, is important. Many times in the scriptures the Lord has commanded us to be of good cheer, to be cheerful and to speak kind words. If you hear your teenager getting discouraged, make sure you follow the Lord's admonition to 'be of good cheer' in front of him. Point out all that he has accomplished. Remind him of the steps he has taken, even if they are small. Build his confidence. Encourage him to record his accomplishments daily. Did he read the scriptures today? Even one is a step toward his goal. Record it. Help him make a chart or encourage him to write his accomplishments in his journal each day. When I was in high school I had a goal I truly desired and every day for a year, I wrote that goal at the end of each and every journal entry. By the end of the year I achieved and far exceeded my original goal. Daily reminders of accomplishments can be powerful aids.

These are only some of the ideas for success found in Alma 17. I would like to encourage you to read that chapter and mark each thing Alma and the sons of Mosiah did that helped them achieve what they set out to accomplish. Your eyes will be opened and you may find ways to help you set and achieve your own righteous goals.







Related Articles
Editor's Picks Articles
Top Ten Articles
Previous Features
Site Map





Content copyright © 2022 by T. Lynn Adams. All rights reserved.
This content was written by T. Lynn Adams. If you wish to use this content in any manner, you need written permission. Contact Jamie Rose for details.