Caprica A Go And Other SciFi Channel News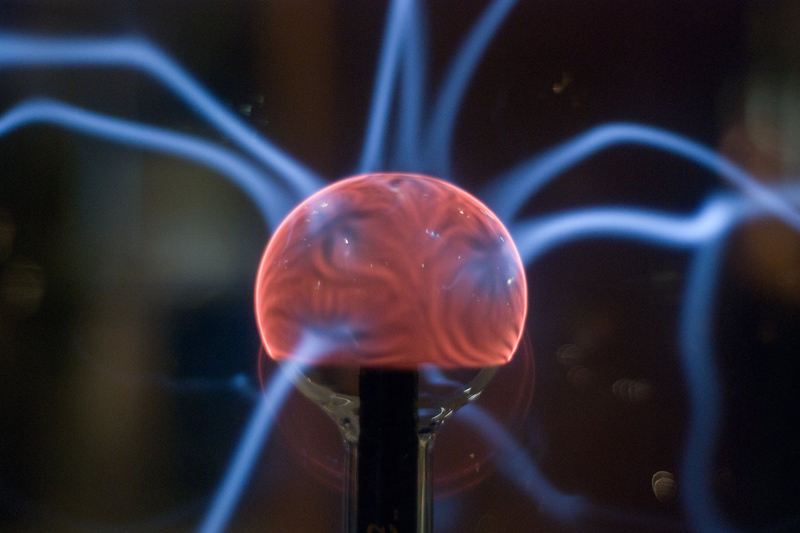 The SciFi Channel's been busy this week, announcing a new slate of shows and expanded offerings on its Web site. The biggest news, at least for "Battlestar Galactica" fans, is that the network has finally greenlit a two-hour backdoor pilot for "Caprica." The prequel, from executive producers Ronald D. Moore and David Eick, will begin filming in Vancouver this spring.

"Caprica" is set 50 years before the events in "Battlestar Galactica." It follows two rival families, the Greystones and the Adamas, both of which are thriving in the 12 Colonies. The show investigates the beginnings of artificial intelligence and robotics that ultimately lead to the creation of the Cylons. It's meant to be more character-oriented than its predecessor, and passion, intrigue, politics and family conflict will be as prevalent as action.

SciFi's development slate for 2008 includes another two-hour backdoor pilot called "True Believer," which is billed as a dramedy about a 20-something comic book nerd who hires a washed-up superhero to be his sidekick and his coach. Rosario Dawson is the co-creator and executive producer, with her Image Comics Crimes Task Force co-author David Atchison, Matthew Spradlin and Tom Feister.

Also on SciFi's slate are "The Stranded," based on SciFi Channel and Virgin Comics' comic book title. Released in January 2008, the comic has apparently been a big hit. The story: five normal people discover that their entire lives might be a lie. They're from another world, and their past is hunting them down. "Deputized" is a two-hour pilot in which a regular guy finds himself possessed of special abilities after being fitted (accidentally, of course) with an alien exoskeleton that can't be removed. He is then enlisted to serve on an inter-galactic police force. "Alice" is a six-hour miniseries in the vein of "Tin Man," retelling Lewis Carroll's classic Alice in Wonderland.

SciFi Channel has also jumped on the reality TV bandwagon with a vengeance. This season's alternative/reality lineup includes the return of "Scare Tactics," a hidden camera show involving staged horror situations with special effects and makeup. The show is back after a two-season run starting in 2003. "Mind Control with Derren Brown," which debuted over the summer, will be back for a second season that kicks off with a special event. Six one-hour episodes will be aired in which Brown demonstrates his skill of mental persuasion.

"Ghost Hunters International," SciFi's latest reality hit, will be back this summer with seven new episodes. It's a spinoff of "Ghost Hunters" which began airing its first season of seven episodes in January, featuring a squad of real live ghostbusters who travel to different cities each week to find out the truth about supernatural claims. "Ghost Hunters" is back on the air as of March 5—new episodes from the fourth season air on Wednesdays at 9 p.m.

Reality pilots include "Estate of Panic," from the "Fear Factor" producers, in which millions of dollars are hidden in a massive estate and seven strangers are invited to find the money. Terrors await the contestants at every corner. "Brain Trust" is about a band of geniuses enlisted by normal people to find solutions to everyday problems. Then the solutions are put to the test. The Trust includes a Mensa member, a computer scientist/neuroroboticist, the man with the highest IQ recorded in America, a behaviorist and gamer, a math whiz/author and a software developer.

The network will also air "Mystery of the Crystal Skulls," a special event premiering Sunday, May 18. It's timed to take advantage of the Indiana Jones movie premiere; it will discuss the legend of the 13 quartz crystal human skulls that are supposed to unleash untold energy and reveal secrets when united. Host Lester Holt will explore the legend's history through myths and scientific tests. SciFi Channel will also air the three previous Indiana Jones movies leading into the premiere of this event. "Indiana Jones and the Kingdom of the Crystal Skull" is set to bow in theaters May 22.

On the Internet front, SciFi.com is expanding its offerings with stand-alone gaming, scripted entertainment, a game center and a social game experience. The game site will launch in mid-April as a blog-style site with reports on gaming, including reviews and industry news. The SciFi Game Center, a separate endeavor, will include sci-fi themed casual games. These include classics such as Asteroids as well as new game experiences with elements of SciFi Channel shows. It also launches in mid-April.

The original Web series "Starcrossed" looks at the behind-the-scenes antics of a scifi space soap, and is due to debut in the 4th quarter of 2008. Scifi.com is also introducing the SciFi Rewind Video Player, so that visitors to the site can view a selection of SciFi original series.

Fans of "Battlestar Galactica" will find the season four premiere available online via a live stream starting Friday, April 4 at noon EST. This is nine hours before the season premiere airs on TV. The episode is called "He That Believeth in Me," and features Starbuck's return from the dead. "Galactica" Webisodes also return for the fourth season. The 2-3 minute segments complement the action and do not have a launch date yet. Scifi.com will also launch a social gaming site for "BSG" fans. They'll choose a side, Cylon or human, pick identities and engage the enemy. A battle will occur each week. Personal points, or cubits, can be collected to enhance vipers and raiders and players can create a network of friends.

You Should Also Read:
SciFi Channel


Related Articles
Editor's Picks Articles
Top Ten Articles
Previous Features
Site Map





Content copyright © 2023 by Helen Angela Lee. All rights reserved.
This content was written by Helen Angela Lee. If you wish to use this content in any manner, you need written permission. Contact Helen Angela Lee for details.