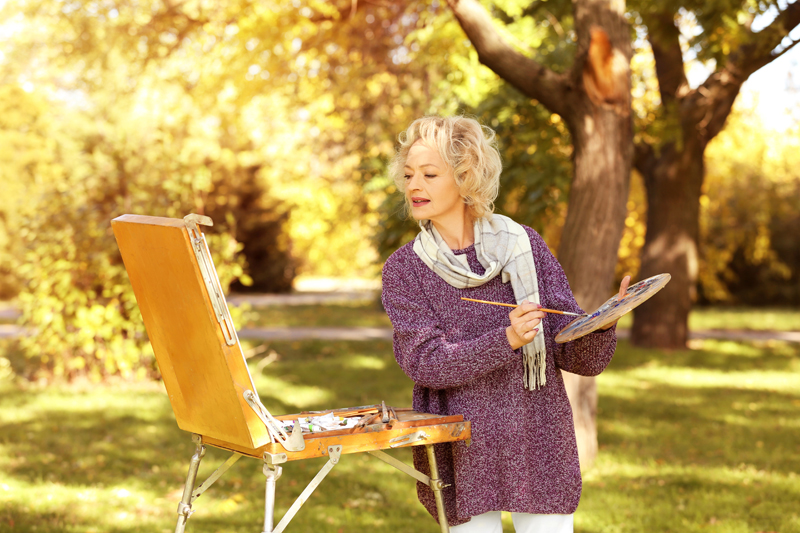 Ten years ago scientists identified the first direct link between stress and aging. The results indicated that long-term emotional strain can make people get sick and grow old before their time. If we look at pictures of U.S. Presidents and compare the differences in their appearance after four years in office, we can see the proof that stress accelerates the aging process. There is also a connection between psychological stress and increased risk of physical disease, making it all the more important to address this issue to age successfully.

There are plenty of reasons why older adults become stressed: chronic illness, disability, loss of a spouse, caregiving pressures, and financial concerns, to name just a few. Some stressors we experience are temporary and represent bumps in the road of life. Or we may remain in unpleasant situations that we initiated and need to reexamine our choices. Other stressors are not of our choosing and are here to stay.

Acknowledging that there is a problem causing our emotional upset is the first step. Next we need to actively seek ways to help our bodies deal with the distress. There are many proven methods to help us cope. Some of them are not new, but all of them are useful to meet the challenges of older age.

•Understand what we can control: For example, we may not be able to control world financial markets, but we can direct how we invest and make informed choices about the ways we spend our available income.

•Say good things about ourselves: Many of us reinforce our stress by thinking negatively. Identifying negative thoughts can be difficult, and replacing them with positive ones takes practice. A good overview article on this subject is at the Mayo Clinic website.

•Learn easy relaxation techniques: Any breaks that quiet our minds and help us relax are beneficial. Breathing slowly and deeply for a few minutes and visualizing positive outcomes are good relaxation methods.

•Be Flexible: Studies show the importance of flexibility in coping with the changes and challenges that life presents. Accepting life situations and circumstances and making the most of each day is the best approach to aging well.

•Do some physical exercise, eat healthy meals and sleep well: If we make the effort to address all three, we will be promoting overall good health for ourselves. Keep in mind that moderate exercise is one of the best stress relievers.

•Join a support group: Sharing our problems, receiving beneficial feedback, and realizing that others empathize with our experiences, collectively can be life changers.

I have paid attention to several of the above listed recommendations – I especially am working on the health component and making every effort to consciously be more flexible in coping with change. It's not easy to change lifelong habits, especially if we are worriers – for example, fretting over world news and letting it keep us awake at night it not healthy nor does it make sense. Our hurting our personal health over matters we can't change is not the way to go.



Related Articles
Editor's Picks Articles
Top Ten Articles
Previous Features
Site Map





Content copyright © 2023 by Patricia Villani, MPA, PhD. All rights reserved.
This content was written by Patricia Villani, MPA, PhD. If you wish to use this content in any manner, you need written permission. Contact Patricia Villani, MPA, PhD for details.