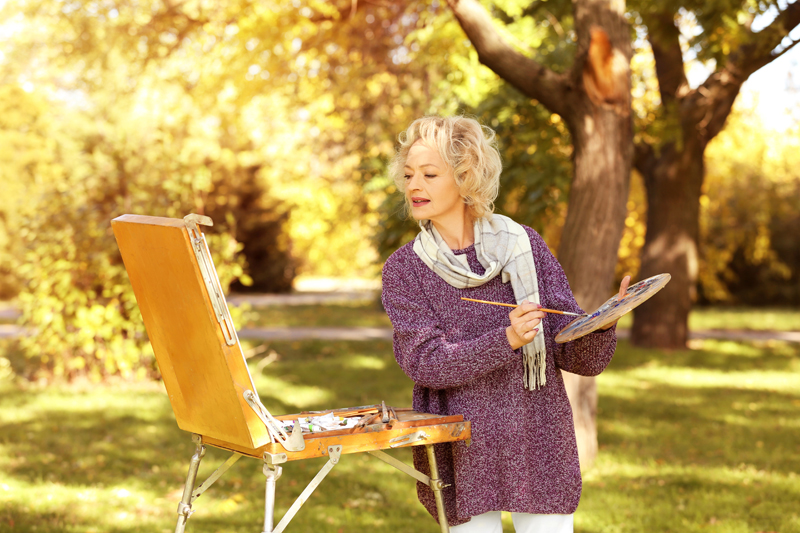 At one time or the other, most of us have tried shopping for the "person who has everything." And when you have more than one of those people to buy for around the holidays or for other special days, e.g., birthdays, Mother's or Father's Days, the experience can be daunting, rather than fun.

Apparently gift giving for the older adult is an important enough topic to be written about in most newspapers and magazines at one time or another, including the New York Times. There are also on-line blogs dedicated only to this issue.

Yes, some say they have everything they need, but there are some cool things out there that even the "please don't buy me anything" folks might enjoy! This article contains gift ideas in all price ranges found in numerous places – some of them may have to be Googled and ordered on line.

Help in the kitchen.
There are lots of products that help maintain independence at home by making little things easier. Jar Opener: There are jar openers that open the lid by releasing the suction first. This product is ideal for people with reduced grip strength or wrist arthritis. Reacher/Grabber. Ideal for people who can't bend well or don't want to use a step ladder to reach high cabinets. Handy bar. This movable bar is for getting out of the car for folks who have weak hip strength. Power Shovel. This item is helpful for someone who does not have the arm strength to shovel.

Improving eyesight.
Full spectrum lighting is used to see better, reduce eyestrain, and called "happy lights" as they also can improve the mood of people who can't tolerate too many dark days. A magnifying glass is a gift that can go a long way when bifocals aren't enough anymore.

Safety items.
Traction Socks help sock-wearing older adults keep their balance on the kitchen linoleum (or any) floor with a smooth surface. A basket of different sized light bulbs and batteries is also a useful gift.

Transportation.
If your gift is for someone who no longer drives, giving them a gift certificate for a taxi company or other transportation service is a winner.

Exercise.
Various chair exercise machines to use while seated are helpful, along with video and audio disks that are made especially for chair exercising. The good news is that a person can exercise sitting down while watching TV! Also, there are stretch bands and light hand weights that are easy to use.

Brain Games.
Brain games can be fun and stimulating and encourage older persons to exercise their thinking capabilities. Check out Marbles the Brain Store on line, or note what kind of games are already being played by the gift receivers and buy a game that complements their interests.

Food.
There are lots of great ideas for this one. We can make the recipients' favorite dishes, label and freeze them, and bring them over to their homes for a week's worth (or more) of great home-cooked meals. There are also wonderful food of the month clubs that will deliver fruit, cheeses, wine, or chocolates once a month for a year. Some of them will permit ordering less than a year's worth. Make up a food basket of the gift recipient's favorite snacks or with candies from a former era along with a favorite movie.

Gift Certificates and more.
Gift certificates for book stores, movies, the cleaners, food stores, lifelong learning, live theater, the hair dresser, spa, manicure, pedicure, facial, hardware store, Amazon, local restaurants, magazine subscriptions, newspaper subscriptions, car washes, car detailing, wine and liquor stores, are all appreciated. Paying a person's cable or phone bill for a month or more depending on the amount we want to spend is also a nice idea.

Yard Items.
If the gift recipient has a yard that requires work, we can pay for a month or more of landscaping fees, or give our gift recipients bird houses, bird feeders, bird food, binoculars, bird baths, special stepping stones, a remote rain gauge, a basket with gardening tools, gloves and other plant items.

Special Clothing Items.
Angora or cashmere bed socks, heated gloves, a heated hat, and silk long underwear are useful winter clothing items.

Donations.
A donation to the recipients' church or favorite charity on their behalf is another idea. Purchasing a brick, tree, or other meaningful donation in a deceased loved one's name can also be a touching gift.

Other suggestions include:
A digital picture frame; a foot of the bed warmer; a small decorated tree to be given earlier in December; an IPod filled with the recipient's favorite music; wall and desk calendars, or a calendar with family photos; a lesson in, and materials for scrapbooking; book anthologies of favorite authors; wireless earphones that connect to the TV; a personal TV amplifier; all occasion greeting cards and stamps; a trip to a favorite place; a watch with big numbers.

And don't forget the old favorites that still bring smiles, a nice warm robe and furry slippers.






Related Articles
Editor's Picks Articles
Top Ten Articles
Previous Features
Site Map





Content copyright © 2023 by Patricia Villani, MPA, PhD. All rights reserved.
This content was written by Patricia Villani, MPA, PhD. If you wish to use this content in any manner, you need written permission. Contact Patricia Villani, MPA, PhD for details.