Amazing Scramble for Fort Hood Soldiers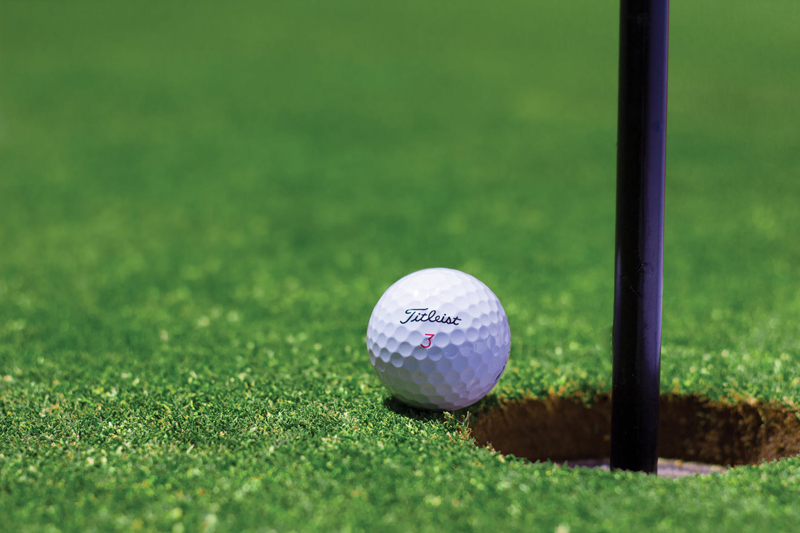 On Friday last week as I was on my way to play golf, I stopped off at the driving range at our Mill Creek Golf Club, when all of a sudden a group of young men came to the driving range. I asked one young man what was the occasion as I had not heard we were having another special event. He said it was a helicopter group from Fort Hood sponsored by Boeing Company who makes the Chinook Helicopter.

I gave up my space on the driving range so many more young men and gals could warm up getting ready for a day on the golf course. I was told there were about 100 young soldiers who would be flying and working on these helicopters. Boeing was giving them a special day of golf and dinner. I thought this was remarkable and had never heard that Boeing did things like that.

Later our group of girls showed up and we went to our extra nine hole course we call The Springs and started our game. Since the Scramble was going on the other 18 holes we would have to play The Springs course twice. There were very few people on the course and another gal and I made record time in covering those nine holes. The day was nice, cloudy but warm and we were enjoying ourselves.

When we finished our first round we approached two other golfers and we could tell they were green fee golfers. They were not that fast but we were enjoying ourselves and did not try to hurry them. When we reached the second hole on the second round the wind picked up and out of the north and cooled down very fast. Within a few holes it began to sprinkle and after hole #4 my partner notice the two people in front of us went to the wrong golf hole as they did not know where the next hole was located. She directed them to the proper cart path.

We then saw another couple who also were obviously lost, so we talked to them. It was a man and women and they said they were with the Boeing group and were out taking pictures of the boys in the tournament. They were enjoying themselves and looking at the scenery, watching the deer and admiring the houses along the way and could not figure out where they were. So since it was beginning to rain my partner and I decided we had enough golf and said we would show them how to get back to the club house.

When we reached the club house we had a chance to visit with them. They were from the Boeing headquarters and decided to ride around and look over the place until they found out they were lost. They explained that they handle this type of golf outing for the people who purchase their planes. Since Fort Hood had purchased these Chinook Helicopters they wanted to do something special for the soldiers.

They thought Mill Creek Golf Club was in a beautiful area and they loved to drive around and check out the scenery. They were curious as to what the cost of housing were here being on the golf course. We explained to them that if you are within the Mill Creek area you will find all types of houses. From patio homes to extra large homes would be in a reasonable price range. They said that in their area and on a golf course it would be well over a million.

We are always glad to have visitors and our staff was working extra hard to make them feel welcome. These types of events are good for our club since we are a semi-private club. This time of year it gets very busy with these events, but since we have a 27 hole golf course it gives us as members a chance to play even though we have to play those nine holes twice.

After I returned to my home and being located on the golf course I noticed a group of players arriving to the green on #3 of our Creek course. I could tell they were the same group of soldiers and were having a chipping and putting contest. I watched and listened to the cheers when one of the players made a good shot. It was an amazing day for these soldiers and hope they enjoyed our golf course and hospitality. We welcome them any time.

I was so glad to hear that a large company like Boeing would want to give the people that buy and fly their planes and helicopters a special thank you. This made it more meaningful to show these soldiers a good time playing golf and an appreciation dinner before they would leave for Iraq. It was an honor to watch and observe these men and women and seeing them enjoy their day on our golf course.

You Should Also Read:
Mill Creek Golf Club
Scenic Mill Creek


Related Articles
Editor's Picks Articles
Top Ten Articles
Previous Features
Site Map





Content copyright © 2022 by Letta Meinen. All rights reserved.
This content was written by Letta Meinen. If you wish to use this content in any manner, you need written permission. Contact Sandy Eggers for details.