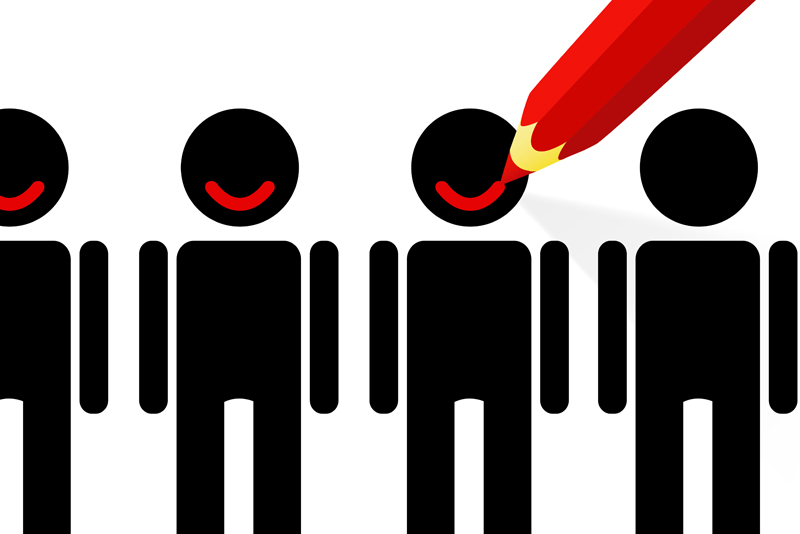 You have remained clean and sober for quite a while now. You have worked all of the steps with a sponsor. You have a sponsee or two. You go to meetings. Some of the Ninth Step Promises have come true, the pink cloud has long gone and now you are wondering when you will be "happy, joyous and free"?

If you feel this way now or ever felt this way, you are definitely not alone. I struggle with this every now and then and when anyone questions my mood, I say that I'm bored because it's the only word I can think of. This week a friend of mine said she is going to meetings, speaks to her sponsor daily and has made a point of handing her phone number to newcomers…and they never call! She said she feels "disconnected". I'm sure there are many other words that describe these feelings of "blahness". Eliminate depression immediately because that is definitely not what I am talking about. So what is going on?

As with many feelings in recovery, this is not about drinking, drugging, food, gambling, etc. These are the farthest things from my mind. What I do know is that if I don't change the way I feel, the demon(s) will eventually ambush me and drag me down. The other thing I know is that acknowledging my feelings is healthy and I don't have to stuff them.

"Stuck". That's it, I'm stuck! It was almost more exciting to be a newcomer because life changed so rapidly then. Changes were positive and I just kept listening to all of these miracle stories and how the job, promotion, money, and everything else that was lost was almost resurrected into something the person could have never imagined. The awaited miracles! And then I waited for mine. And I waited. And waited. And, you know what? I'm still waiting. This is not to say that I have not had good things happen. I definitely have but the alcoholic in me wants more and I want it NOW! Did the other folks pray more or with more sincerity? Did they suffer more in their addiction? Do they just live better? I know how foolish these questions are but I would bet that many of you have thought along similar lines.

The healthy "me" admits that what I see as miracles for others is about stuff. I'm not truly looking at their insides (so to speak) so I can't really tell if their happiness is deep down real. The unhealthy "me" says that I am as smart, as deserving or whatever as they are and when is it my turn? When you are stuck, you know about patience, turning it over, progress not perfection and all of those things but you are still stuck!

Here is a perfect example of reading what I was supposed to read or, perhaps, God doing for me what I could not do for myself. In the middle of writing this article, I was looking through my books and found one I had never realized I had. It was given to me a while ago by a sponsee and it is "Third Year Sobriety: Finding Out Who You Really Are" by Guy Kettelhack and published by Hazelden. I began reading and I absolutely could not believe this book was exactly what I needed. It is a lot about getting "stuck".

This is not a book review. I will tell you though that I am well beyond the third year in recovery but if you have not read this book and/or feel "stuck", it will make a lot of sense. I wished I had picked it up earlier but I guess it is God's time no matter how I think it is mine.

What I have learned is that the feelings of being stuck are pretty normal and I personally feel that they can happen at any length of sobriety and probably come and go through sobriety. I have learned that maybe my Higher Power doesn't think I'm ready to handle certain things but I can be grateful for the gifts I have been given. I also know that for me, clean and sober is a beginning. There is so much more about me that I have yet to learn and I'm fairly certain that my Higher Power thinks so too.

For today, I will continue to go to meetings, work with my sponsor and sponsees, reach out to others in service, work the steps, pray and meditate. There was a quote in this book that I had heard before but it is more meaningful for me at this moment. It is Zen Buddhist and if I remember correctly, "the teacher appears when the student is ready". Whatever is my future is up to me. If I do the right things, take the appropriate action, be mindful of the Serenity Prayer, I will be ready for all that is in store for me. I also have to remember that even the Big Book says, "sometimes quickly; sometimes slowly".

If you have been stuck or anything here strikes a chord, let me know. It is great for me to be able to hear what you have to say and pass it on. Lastly, I picked up a magnet from a store yesterday and I think it is appropriate to this article: "This life must be a test, if it was the real thing we'd be given better instructions." Amen!

Namaste'. May you walk your journey in peace and harmony.

Like Grateful Recovery on Facebook. Kathy L. is the author of "The Intervention Book" in print, e-book, and audio.


You Should Also Read:
Step 9 1/2: The Promises
After the Obsession is Lifted


Related Articles
Editor's Picks Articles
Top Ten Articles
Previous Features
Site Map





Content copyright © 2018 by Kathy L.. All rights reserved.
This content was written by Kathy L.. If you wish to use this content in any manner, you need written permission. Contact Kathy L. for details.