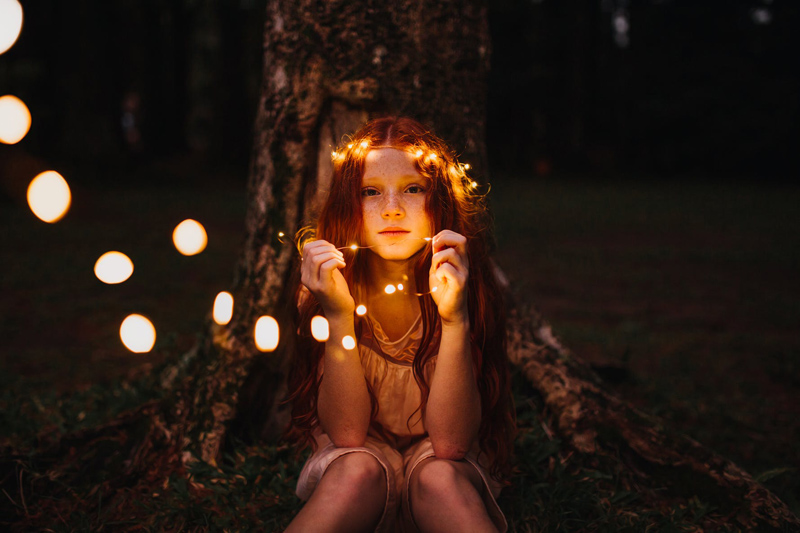 From the makers of the "Ice Age" film and 20th Century Fox Animation comes Horton Hears a Who, a new CGI feature film based upon the beloved book that was first published in 1954 by Theodore Seuss Geisel, better known to all of us as Dr. Seuss. Dr. Seuss' books have been a major part of family literature, selling more than 200 million copies, and translated into fifteen languages.

The "Horton" series, composed of "Horton Hears a Who" and "Horton Hatches the Egg," have remained among the top-selling of all the Seuss titles among all generations. In this wonderful tale, Horton, a grown-up elephant voiced by Jim Carrey, has never managed to lose his rich, childlike imagination and is a dedicated and unconditional friend who holds strong to his belief that "a person's a person, no matter how small." When Horton believes that he's heard a cry from a tiny speck of dust floating through the air, he suspects that there may be life on that speck. Despite the surrounding community's skeptism and belief that he's lost his mind, Horton is determined to help the speck, upholding the saying that he is better known for, "I meant what I said, said what I meant an elephant's faithful 100%."

Horton's bestfriend, Morton the mouse, voiced by Seth Rogan, most definitely makes up in speed what he lacks in stature. Though he's smaller than an elephant's toe, when Morton speaks, Horton listens. It is when Horton goes off on his whimsical flight of fancy, that Morton knows that he must bring him back to earth.

The Mayor of Who-ville, voiced by Steve Carell, is a dedicated husband and father and a civil servant under to watchful eye of the Town Council, who is just waiting for him to screw up. But, with 97 mouths to feed, a son who hasn't spoken in years and a voice telling him that his world is on the verge of apocalyse, the pressure has become enough for the Major to take a swing at the Council Chairman. Well, not so much the Chairman, himself, but his portrait took quite a blow.

Sally O'Malley, voiced by Amy Poehler, has the responsibility caring for 97 children. 98 children, if you include her husband, whose responsibilities are dwarfed in comparison to his wife. But, she is able to juggle them all with the grace of the first lady and the humor of a late night talk show host. With all these responsibilities, the last thing she needs is another children with an overactive imagination, as her husband begins to hear voices. She finds herself in a situation where her sharp wit and sarcasm have no power.

Kangaroo, voiced by Carol Burnett, has her nose so high in the air that she can't see past it. She has a fear of imagination and creativity, which prevents her son, Rudy, from roaming free. Rudy, played by Josh Flitter, has been crammed in his mother's pouch for so long that she is experiencing back problems and he's experiencing emotional ones. Years after he should have been on his own two feet, Rudy's freethinking spirit is waiting to be released. He's willing and ready to take the next step, even if it's his first.

Mrs. Quilligan, voiced by Jaime Presley, is a jungle bird who's somewhat of two-faced busybody. She's has a tendency to sway with public opinion, and everyone knows it. She does her best to cover herself, so as to make certain that she stays in the "in crowd." Her daughter, Jessica, voiced by Laura Ortiz, is like any other teenager, embarrassed by her mother's behavior. However, it's completely obvious to everyone that Jessica is her mother's mini-clone. Though she believes herself to be an independent thinker, she knows that conformity leads to acceptance and acts accordingly.

Tommy, voiced by Jonah Hill, is a laidback and low-key teenage, with a big bouncing belly to match his personality. Somehow he manages to stay out of trouble, even though he constantly looks for it. When the mischief-makers of Nool are looking to cause chaos, Tommy is the one with the plan for sheninanigans. Jocks and jerks like him because of his lovable and laughable attitude.

Though Vlad, voiced by Will Arnett, isn't an evil genius, he would be content with just being evil. He has greasy feathers, bad English and a hermit lifestyle, which all falls into his carefully, self-manicured bad guy persona. He lives in a hidden cave that allows him to practice his evil tactics of terror and hone his theatrical flair, which the hope that someday he will be called upon to be a supervillian.

You Should Also Read:
Dr Seuss' Horton Hears A Who
Trailers for Horton Hears A Who


Related Articles
Editor's Picks Articles
Top Ten Articles
Previous Features
Site Map





Content copyright © 2022 by Cathy Spearmon. All rights reserved.
This content was written by Cathy Spearmon. If you wish to use this content in any manner, you need written permission. Contact Cathy Spearmon for details.