Fat Track II Body Fat Caliper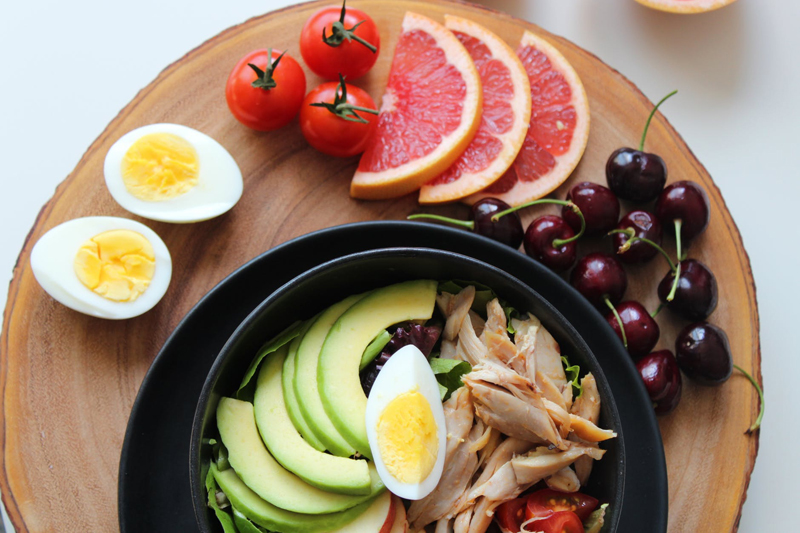 Back in the old days before they had scales and hand-held devices to measure your body fat percentage, you actually had to "pinch your skin" to figure out your body fat. Maybe you remember this from grade school? You can still do that if you want to! Here is a digital caliper, the Fat Track II.
First, how a caliper works in general. You pinch a portion of your skin up away from your body. The three locations are your thigh, your abdomen, and then an "upper area". For men the upper area is the chest. For women (for sort of obvious reasons) it has to be somewhere else, so they go with the back of their arm. This gives a general overall body fat measurement.
How can this work? Fat tends to line the inside of your skin. For example, that is why people who were obesely overweight, who then drop down to only "overweight" have "pouches". It is because they still have fat inside their skin and that fat is pulling the skin down. If you watch The Biggest Loser, you know that if you really do lose that fat, your skin tones up. You lose the pouch. The caliper is measuring the thickness of that fat layer against your skin.
The downside of this technique is it can be VERY hard to learn how to do. You have to pinch the skin in just the right spot to get it to fold. You have to measure that exact same spot each day, to keep the results consistent! If you measure one location one day, and another location the next, you aren't measuring apples to apples.
Plus if you are very overweight it might simply be hard to get the skin to pull out and fold. It might be tight against the underlying fat.
However, the only "real" test that is 100% accurate is to go to a health club with an underwater scale. You submerge your entire body (including your head) underwater and weigh yourself there. Since fat, muscle etc. has different densities, this guarantees that the scale can determine how much is fat. Most of us can't afford to do that!
How does this compare with the electrical current systems? The upside for the electrical current stand-on scales and hand-held measurers is that that they require no skill. You stand on it or hold it and your fat number is provided. The downside is that, since it involves an electrical current, your body needs to be conductive. If your feet are too wet, or lotioned, or too dry, the current won't conduct properly. Some people try those scales dripping wet or bone dry and then complain they don't work properly. Also, those scales tend to be expensive.
So this caliper has the advantage of being relatively cheap, and second only to the full submission technique in its POTENTIAL for accuracy. However, if you aren't good at measuring in the exact spot - or doing it with the right technique - it *cannot* be accurate. A system designed to measure fat at the upper thigh isn't going to work if you're using it on your lower thigh. A system designed to measure skin fold fat isn't going to work if you're using it on your muscle. So there is a LOT of room here for human error.
That all being said - if you take the time to learn about the areas you're measuring, and pay CLOSE attention to the spots you use, and are precise about how you fold, this can work amazingly well! In that sense, everything is far more "under your control" than with an electronic scale. The caliper is small and fits in your purse. It's cheap. It's very reliable and reproducible.
So in terms of potential and doing what it should, I give this a 5/5. But as a caveat - if you know you're just not a precise person, and won't pay that much attention to the details - I'd say buy a scale. The scale is FAR easier for most people, and is very accurate. Just have your feet medium moist and lotion free when you stand on it. Either way you should have SOME fat measurement device in your home. It is extremely critical in your goal of maintaining a healthy weight to know not just your "raw weight" but also how much of you is fat.
Buy the Fat Track II from Amazon.com
Lisa Shea's Library of Low Carb Books


Related Articles
Editor's Picks Articles
Top Ten Articles
Previous Features
Site Map



Follow @LisaLowCarb
Tweet





Content copyright © 2022 by Lisa Shea. All rights reserved.
This content was written by Lisa Shea. If you wish to use this content in any manner, you need written permission. Contact Lisa Shea for details.