Philly Beer Geek Finalist Wardell Massey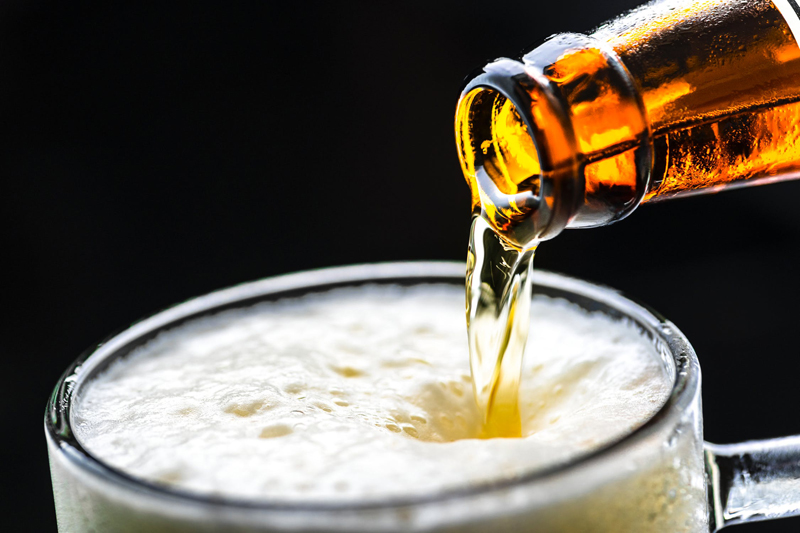 Philly Beer Geek Finalist Dell Massey has the look of a wise sage in his eyes as he speaks his philosophy about beer. Simply stated, "You meet some wonderful people when you're into beer."

As I turn this statement over in my mind, I recall the First Annual Philly Beer Geek Finals Competition held on the 13th of March, 2008. In beer circles, I had heard bits-and-pieces about Dell, but initially met him on the night of the competition at Johnny Brenda's in Philadelphia, when he arrived as winner of a preliminary round sponsored by Sly Fox.

Little did I know that only a few weeks later, I would be meeting with Mr. Massey, Tom Foley, Ted Johnston, Jack Curtin, and several other "beer geeks" for weekly tastings that would include rare one-offs, international collaboration beers, vertical tastings of Gouden Carolus from Belgium, and aged homebrews made with wormwood. As Dell said, "you meet some wonderful people when you're into beer."

The tastings were founded by Richard Ruch, Jack Curtin and Joe Meloney, perhaps in 2004. Every Monday, the tasting group would meet to share beer from their travels or beer cellars. As true beer geeks (translation: connoisseurs), this cadre of enthusiasts appreciated the diversity associated with unusual ingredients and international flavors. Exposure to various styles also honed sensory perception, opened their palates to new varieties, and stimulated creativity in homebrewing activities.


As time went on, Dell took the lead as chief organizer, deciding the most appropriate order of tasting – from light to dark, or lower alcohol to higher strength. As chief scribe and record-keeper, he sends out weekly recaps of each beer, including name, brewery, country, vintage (when applicable), and style, with comments about each and a link to the reviews in beeradvocate.com.

How did Dell become so enamored with beer? So intense? So focused?

In an interview in April of '08, Dell elaborated on his transition into a hard-core beer geek. He is now in his mid-thirties, but recalls drinking the usual "Budweiser crap" as a "kid." [Note: In craft beer circles, a young adult's choice of macro-lagers is accepted as normal. This stage in beer development is referred to as "preference for childhood flavors," just like candy and ice cream.]

It wasn't long, however, before Massey began searching out more flavorful beers like Bass and Sam Adams. A co-worker recognized his "beer palate," and took him to an oasis of beer in the vicinity of Bank Street in Philadelphia. He was introduced to Chimay Red, a Trappist Belgian Dubbel with dark honey tones in a crimson body that glistened in its silver-rimmed chalice. It supported a firm, tan head, and seduced him with its fruity, spiced profile, hints of yeast, and acidic finish. This was his first "breakthrough beer."

Sometime between 1993-97, Dell had another eureka moment, when he tasted Yards ESA, dispensed by hand-pump at Sugar Mom's. The biscuity malt, balanced hop level, creamy head, and fresh flavors were unforgettable. Beer vacations and brewing (his wife gave him a kit) led to the creation of a beer cellar, and eventually matured into the weekly tastings.

The beer journalist in my soul wanted just a bit more insight into his thoughts, so I asked Dell a few more details about his likes, involvement in beer, and thoughts about competing as a 2008 Philly Beer Geek Finalist:


Beer Fox: Briefly, tell us about yourself…the hidden talents you'd like the world to know about.
Dell Massey: I'm a Sourhead from the sparkling town of Spring City and a warrior poet.

BF: You've already told us your philosophy about beer. In your opinion, what's the most addictive part of beer?
DM: Great sourness!
BF: A lover of Belgian Sour Ales, I see...but I knew that from attending "the Tastings."

BF: Are you certified in beer tasting, or have you had any formal education about beer?
DM: I would love to take the BJCP exam.

BF: Do you maintain a beer cellar? If you do, how extensive is your collection? What do you tend to store in your cellar?
DM: Yes. I have a couple of hundred bottles of corked and caged Belgian beer.

BF: Is your approach to beer more scientific or organoleptic - based in the technical or the overall "feel-good" aspects?
DM: Both.

BF: Do you homebrew? If so, do you belong to a club, and have you won any awards on the local or national level?
DM: Yes, I homebrew. I'm not an engineer, although at one point, I wanted to be one. Most homebrewers have some engineering blood in them, or maybe it's the magic of the yeast. I belong to General Lafayette Inn Homebrew Club, and most recently took 2nd place in the 2008 War of the Worts -16E Belgian Specialty for Belgian Quad spiced with Star Anise.

BF: Do you collect beer stuff? Breweriana of any type?
DM: Glasses and Tin Signs.

BF: What was it like competing in the preliminary round at your local bar/brewpub? Were you the favorite? Did you expect to win or did you surprise everyone?
DM: I was a favorite.


BF: That's not surprising, especially after witnessing your level of dedication to the world of beer. Was it unnerving to have random questions thrown at you by the eight celebrity judges?
DM: Not bad

BF: When you described your "Date with a Philly Beer," you chose Victory's Old Horizontal, "also known as 'Old Ho,' " you quipped. You were clever to insert a line from Billy Dee Williams' Colt 45 ad, in which he said, "It works every time." Your description was both funny and sexy. Is beer a sexy beverage?
DM: Beverages are not sexy - just sexy people drinking great beer.

BF: Time constraints forced us to cut out the "Tasting" part of the competition with Beer A and Beer B. Were you disappointed that you didn't get to test that part of your geekiness?
DM: I wish we could have done this.

BF: The judges had a tough time choosing the winner. The contest was highly competitive and all three of you, as Finalists in the last round, were worthy of winning. Competitors in the Beerdrinker of the Year Contest in Denver come back year after year, in the hopes of seizing the crown. Will you try again next year?
DM: One and done

BF: Spoken like a poet! Dell, thank you for taking the time to share your thoughts. Personally, I have seen your passion, dedication and involvement in the higher estate of craft beer. The beer world is fortunate to have you as a member. You are a master!

Cheers!

Photos are (from top): Dell Massey at Monday Tasting; Dell Massey with vertical selection of Gouden Carolus; Mr. & Mrs. Wardell Massey - photo courtesy of Bryan Kolesar at The Brew Lounge; Dell Massey speaks with Nate Gefvert - courtesy of the sketchbook reporter Aaron Krolikowski at Sketchbook Reporter - Philly Beer Geek

You Should Also Read:
Philly Beer Geek 2008
What is a Beer Geek ?
Philly Beer Geek Finalist Aaron Fournier


Related Articles
Editor's Picks Articles
Top Ten Articles
Previous Features
Site Map





Content copyright © 2023 by Carolyn Smagalski. All rights reserved.
This content was written by Carolyn Smagalski. If you wish to use this content in any manner, you need written permission. Contact Carolyn Smagalski for details.