Aging Vision Loss and Protecting Our Independence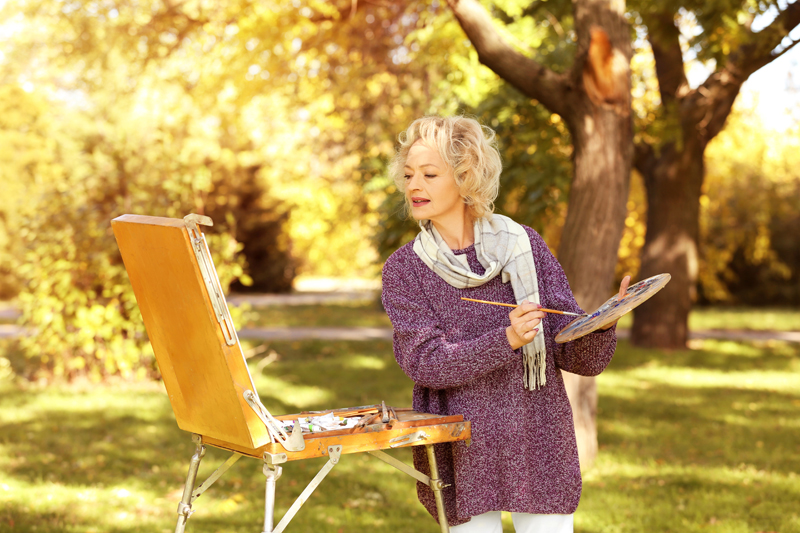 Numerous health factors affect a fine quality of life as we age and good vision is one of them. Some vision problems can develop slowly and we don't notice them right away. More than 3.3 million Americans age 40 and older have low vision and blindness, but serious vision loss is not inevitable as we get older. We can protect our vision by making sure we take advantage of the comprehensive exams and the recommendations for preventive vision care that are now available.

Vision problems as we age can affect our driving, reading, balance and risk of falls. All of these activities are crucial to living independently. It's easy to skip eye exams because unlike other health problems we may have, we won't have bothersome symptoms. Sometimes we just buy cheap eyeglasses (magnifiers) that help us to see better but also deter us from contacting a specialist. We also can ignore sight issues since we can drive for years without having regular eye exams. Some of us make excuses when we fall by blaming the item we "tripped over" instead of acknowledging that we couldn't see where we were going clearly enough to avoid the fall.

Aging affects the tissues in our eyes, just like other tissues in our body. Most people in their 40s develop a need for reading glasses as the lenses in the eyes become less flexible (presbyopia). It's also normal for night vision and visual sharpness to decline. Also in the later years, glare increasingly interferes with clear vision. Older adults also have a higher risk of eye diseases. Common conditions that cause vision problems in older adults include presbyopia, glaucoma, diabetic retinopathy, cataracts, and age-related macular degeneration.

As older adults we need to recognize the risk of eye disease and begin scheduling regular exams at least every two years if we are more than 65 years old. A comprehensive exam will ensure that we can maintain good eye health, wear the best type of eyeglasses for our situation, and help us learn about preventive actions we can take to continue to have an improved quality of life.

What are the warning signs that say we need vision help? The American Optometric Association reports the following:

The following symptoms could be the early warning signs of a serious eye health problem:

• Fluctuating vision. Frequent changes in how clearly we can see may be a sign of diabetes or hypertension (high blood pressure). These chronic conditions can damage the tiny blood vessels in the retina, the light-sensitive layer at the back of the eye. This vision loss can sometimes be permanent.

• Seeing floaters and flashes. Occasionally, we may see spots or floaters in our eyes. In most cases, these are shadowy images of particles floating in the fluid that fills the inside of the eye. Although they can be bothersome, spots and floaters typically don't harm vision. They are a natural part of the eye's aging process.

But if we suddenly see more floaters than normal, along with bright, flashing lights, we need to see our optometrist immediately. This could be a sign that we have a tear in our retina, and it could detach. This should be treated immediately to prevent serious loss of vision.

• Loss of side vision. Losing peripheral or side vision may be a sign of glaucoma. Glaucoma occurs when the optic nerve is damaged and no longer transmits all visual images to the brain. It often has no symptoms until damage your vision has begun.

• Seeing distorted images. Straight lines that appear distorted or wavy or an empty area in the center of our vision could be signs of age-related macular degeneration (AMD). The disease affects the macula, which is the part of our retina that is responsible for central vision. The disease causes a blind spot in the middle of our field of vision.

Let's be aware of these signs and begin prevention efforts before we start having serious problems!







Related Articles
Editor's Picks Articles
Top Ten Articles
Previous Features
Site Map





Content copyright © 2023 by Patricia Villani, MPA, PhD. All rights reserved.
This content was written by Patricia Villani, MPA, PhD. If you wish to use this content in any manner, you need written permission. Contact Patricia Villani, MPA, PhD for details.