Savor and Brandywine Valley Craft Brewers Festival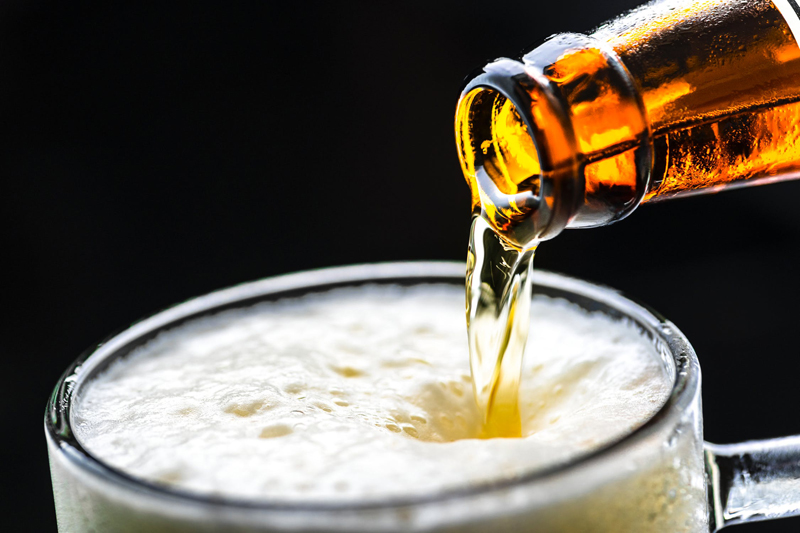 How did you celebrate American Craft Beer Week this year? For those of us who appreciate suds while soaking in suds, every week might well be celebrated for the treasures beholden in the twinkle of malt magic. But in April, 2006, the U.S. Congress commended the American Craft Brewer, supporting "the establishment of American Craft Beer Week as a celebration of the contributions that American Craft Brewers have made to the nation's communities, economy and history."

Beer lovers across the nation celebrated American Craft Beer Week from May 12-18, 2008 with a potpourri of beer tastings, beer dinners and festivals. Samuel Adams orchestrated beer dinners in Philadelphia, San Diego, Denver, Phoenix, New York, Chicago, Los Angeles, and Washington DC. Clipper City Brewery held an event aboard the 74-foot Schooner Woodwind in Annapolis, Maryland on May 15th, while festivals locked into gear for the weekend.
Savor: An American Craft Beer & Food Experience


Savor: An American Craft Beer & Food Experience launched its premiere at the Andrew W. Mellon Auditorium, across from the Smithsonian American History Museum, in Washington, DC on May 16-17, 2008. Attendees were treated to an elite gastronomic experience in which 48 breweries matched elegant beer selections with more than 35 succulent canapé delights. During each of three "sold-out" sessions, ticket holders also had the opportunity to attend various "salons."

Presentations at the salons included a dozen top beer aficionados, including:

Sam Calagione and Marnie Old, authors of He Said Beer, She Said Wine;




Ken Wells, author of Travels with Barley: a Journey through Beer Culture in America;




Randy Mosher, presenting his upcoming book BeerSense: Understanding the Pleasures of the World's Best Drink;




Garrett Oliver, author of The Brewmaster's Table;




Dave Lieberman, host of Good Deal with Dave Lieberman, Eat This, and Dave Does on the Food Network;




Julia Herz, authority on statistics, resources and education within the craft beer industry, beer styles and trends, and beer/food pairings;




Lauren Buzzeo, tasting coordinator at Wine Enthusiast Magazine;




Ray Isle, senior wine editor at Food & Wine Magazine;




Jim Koch, founder and brewer of Boston Beer Comapny;




Rick Martin, Executive Chef of Free State Brewing Company;




Hugh Sisson, President of the Brewer's Association of Maryland, brewer of Clipper City and the Heavy Seas portfolio of beer, and the founder of Sisson's in Federal Hill.
8th Annual Brandywine Valley Craft Brewers' Festival - Hosted by Iron Hill Brewery & Restaurant
Iron Hill Brewery & Restaurant presented the 8th Annual Brandywine Valley Craft Brewers' Festival In Media, Pennsylvania on Saturday, May 17, 2008.  Mark Edelson, director of Brewing Operations for Iron Hill was on hand for the event that benefitted the Media Youth Center, a local community center affiliated with the Boys' Club of America.

White tents filled the landscape, looking like 1001 Arabian Nights in broad daylight. The genie of the brews must have been energized as twenty three breweries from Pennsylvania, New Jersey and Delaware presented their quenchers to a thirsty crowd. Live music drifted, hard and intense, through the air.

Philly Beer author Don Russell was signing his new book, Joe Sixpack's Philly Beer Guide: A Reporter's Notes on the Best Beer-Drinking City in America, for beer enthusiasts, and designated drivers found refuge in a select, "DD only" stretch in the shade.


Attendees could talk with brewers, brewery and supply store owners, and beerwriters who mingled in tents and throughout the grounds: Author and beerwriter Lew Bryson, brewers Bob Barrar, Chris LaPierre and Larry Horwitz of Iron Hill Brewery & Restaurant, Curt Decker from Nodding Head Brewery and Restaurant, Steve Mashington of Yards, Chris Walsh, co-owner (since August 2007) of River Horse Brewing, Jonathan Leonard of the Tide House (second location affiliated with General Lafayette Brewery), assistant brewer Pat Czajka of General Lafayette, Suzanne Woods of Sly Fox and the Women's IPA Club of Philadelphia, Jason Harris of Keystone Homebrew Supply in Montgomeryville and Bethlehem, and a host of others.

For Mug Club members only, three beers from Iron Hill's stellar cellar were available for a special tasting:


Heywood – Belgian ale - Crafted with 100% Brettanomyces, this tart little number swirls like golden mist into the glass. Her head demands notice, as it persistently lingers, snowy white. Brett lashes at your nose, and pulls the tongue into submission. A quenching ride awaits those who are spirited enough to enter unarmed.

Bourbon Wee Heavy – Barrel aged Wee Heavy Scottish style ale – Deep chestnut-brown, with a soft, ecru head, her aromas swirl into the air like a Scotsman gathering captives. This could win at the GABF on aroma alone, so seductive is her scent! Roasted caramelly malt entrances your senses. On the palate, she is full of caramel, vanilla, and a warming roastiness. A chewy melanoidin character takes the stage, with firm bitterness that hangs in for the finish.

Bourbon Russian Stout – Barrel aged Russian Imperial Stout - Black as the heart of treachery, this full-bodied warrior displays a creamy tan head that settles to a blanket of mist. Dark figs, raisins, plums, and wild cherries merge with bitter chocolate and espresso notes, then cut to a satiating bitter ending.


Flying Fish Brewery of Cherry Hill, New Jersey, featured their crowd-pleasing Hopfish IPA, until they drank the kegs dry…a sweet feeling for any brewer. River Horse of Lambertville, New Jersey, presented a well-crafted Belgian Double White from their Brewers' Reserve, and Triumph Brewing of Philadelphia was fresh and in-season with Maibock, made with 100% Pilsner Malt and a Weihestephan yeast strain, with select Noble hops.

Philadelphia must be the best beer drinking city in America, with so many superstar breweries in the vicinity. Others noteworthy of mention were Dock Street Brewery, Stoudt's, Troegs, Weyerbacher, Appalachian, Dogfish Head Craft Brewery, Lancaster Brewing, Legacy, Stewart's, McKenzie Brew House, Rock Bottom, Victory, Bethlehem Brew Works, and County Beverage.

Cheers!

Photos are (from top): Brandywine Valley Craft Brewers Festival; Savor (courtesy of Savor and the Brewers Association); Iron Hill Brewers; Steve Mashington of Yard's; Heywood Belgian Ale; Flying Fish serves HopFish IPA

You Should Also Read:
What is an American Craft Brewer ?
Ask the Beer Fox - What does Cuvée Mean ?
CAMRA - Real Cask Ale & The Great British Beer Festival


Related Articles
Editor's Picks Articles
Top Ten Articles
Previous Features
Site Map





Content copyright © 2022 by Carolyn Smagalski. All rights reserved.
This content was written by Carolyn Smagalski. If you wish to use this content in any manner, you need written permission. Contact Carolyn Smagalski for details.